Police investigating suicide following bondsmen's arrest attempt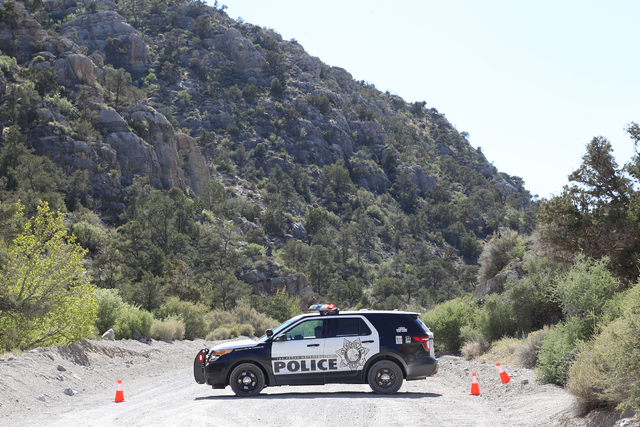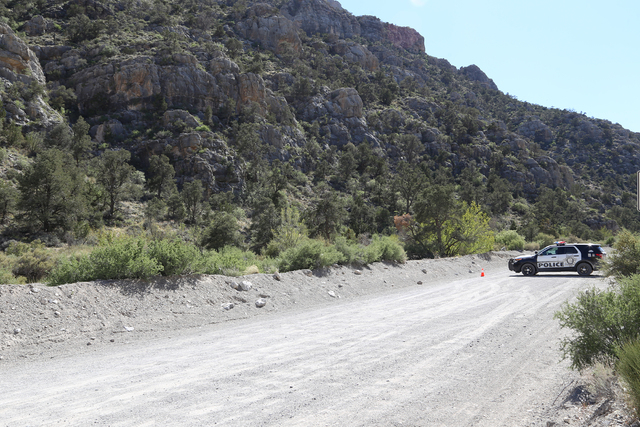 Las Vegas police are investigating a suicide that occurred Monday morning after bail bonds firm representatives showed up to arrest a man in a recreational vehicle parked on a road off state Route 160.
About 11:15 a.m., police received a call reporting a shooting at a recreational vehicle in the 11000 block of Mt. Potosi Canyon Road, near state Route 160, police said.
Representatives from a local bail bond agency went up to the RV to apprehend a man who had an outstanding bond and an active arrest warrant, said Sgt. Matthew Sanford, a detective with the Metropolitan Police Department's homicide unit.
The firm's representatives knocked on the RV's door and asked the people inside to come out. A woman left the RV, but the man did not, Sanford said.
During that time, some banging and a possible gunshot was heard, Sanford said. The bail bond representatives believed they were being shot at, so they returned fire into the RV and there was then another gunshot that was heard and the shooting stopped.
The man died from a single gunshot wound to the head inside the RV, and no one else was hurt, Sanford said.
The woman is being cooperative, and only the man was wanted in the arrest warrant, he said. No information was immediately available on the charges in the arrest warrant.
Contact Raven Jackson at rjackson@reviewjournal.com or 702-383-0381. Follow her on Twitter @ravenmjackson Contact Christian Bertolaccini at cbertolaccini@reviewjournal.com and 702-383-0381. Find him on Twitter: @bertolaccinic