Police rebuild trust in Las Vegas' Westside, one event at a time
April 30, 2017 - 12:06 am
Updated April 30, 2017 - 12:15 am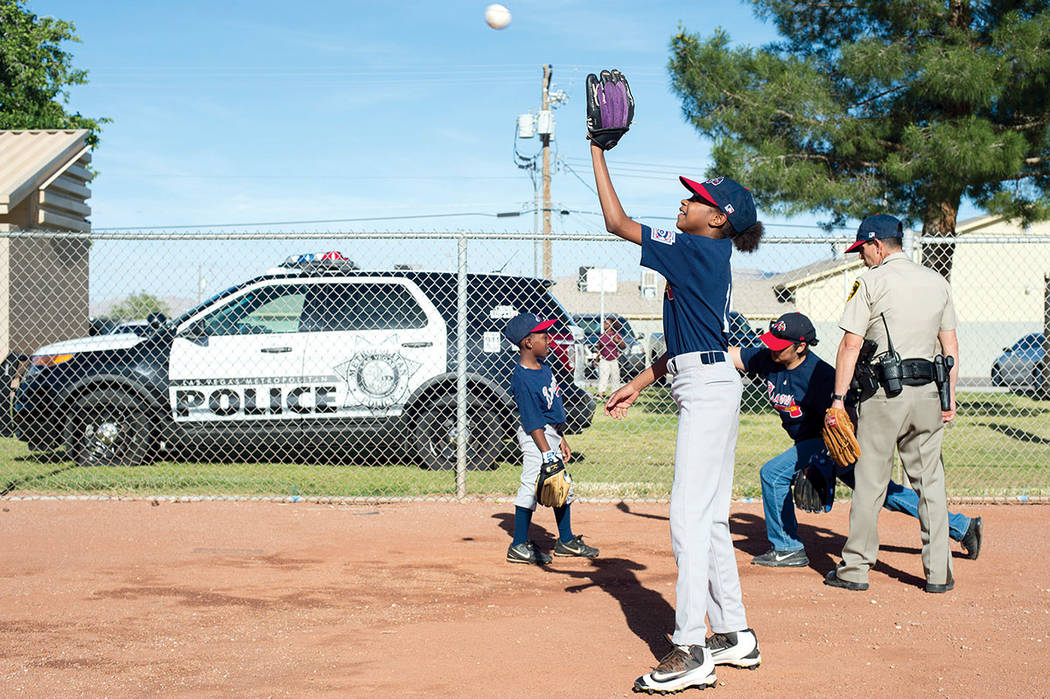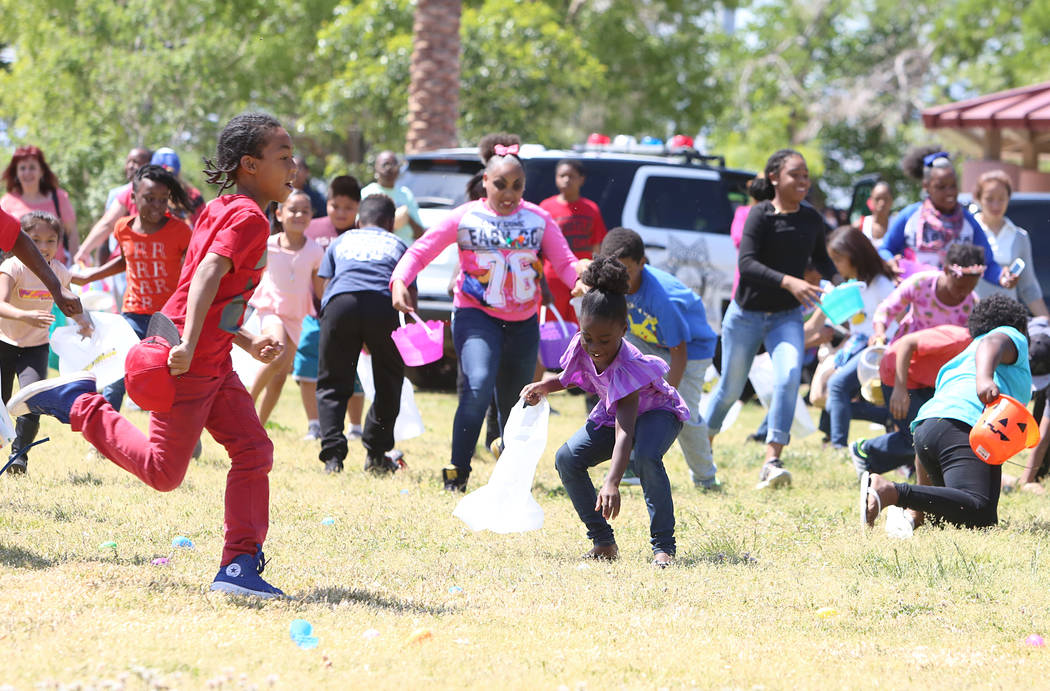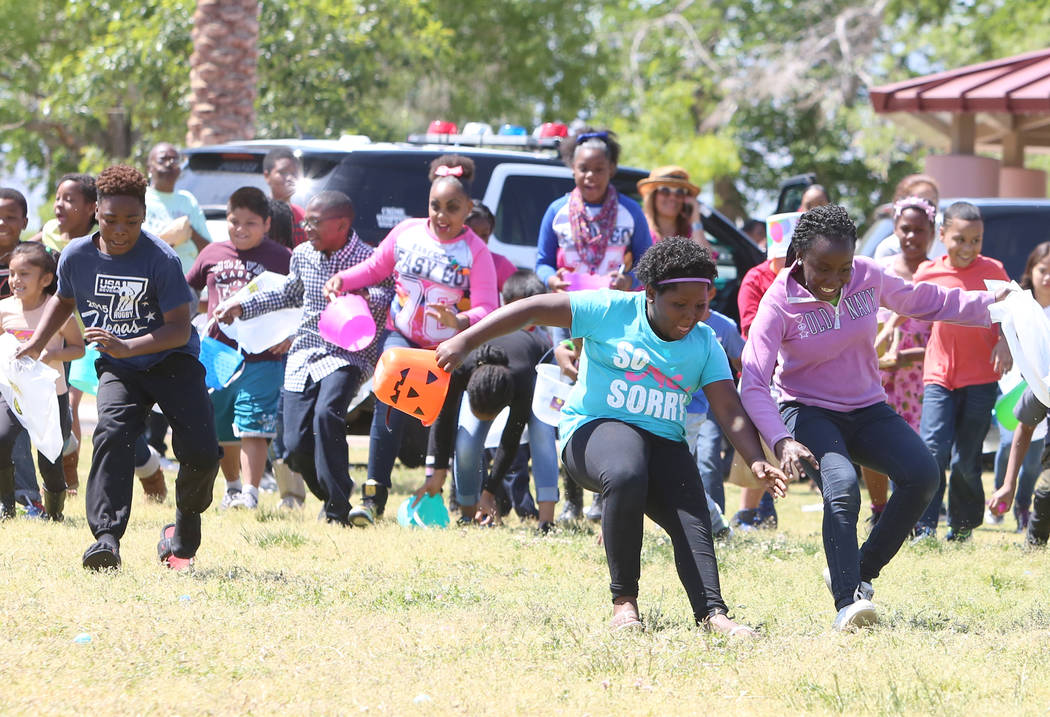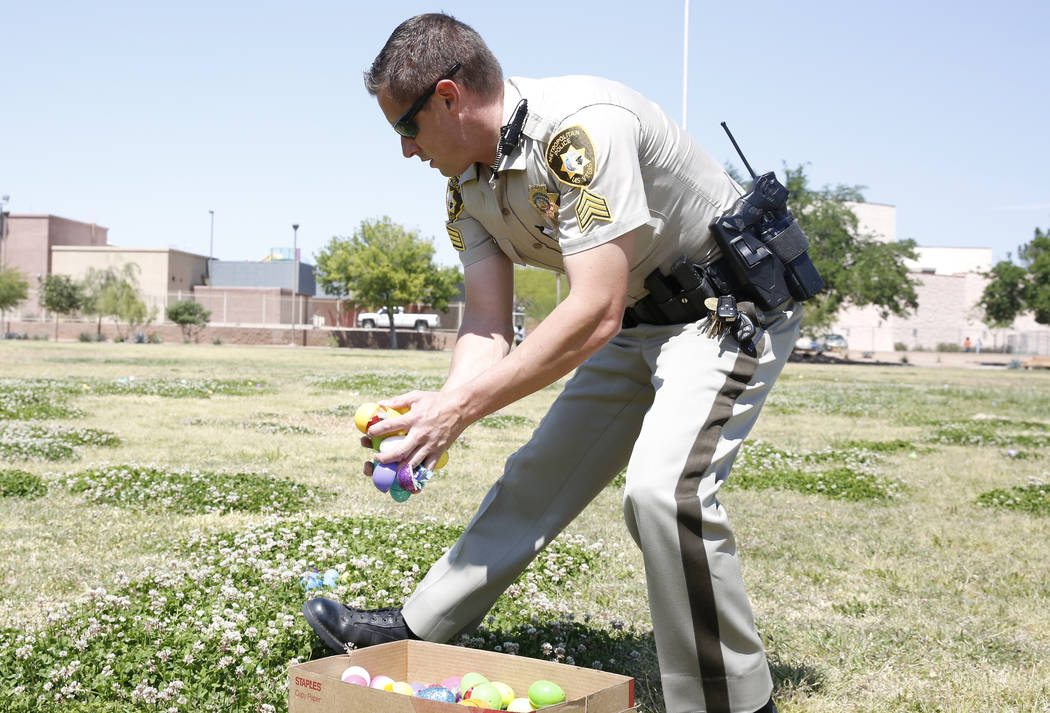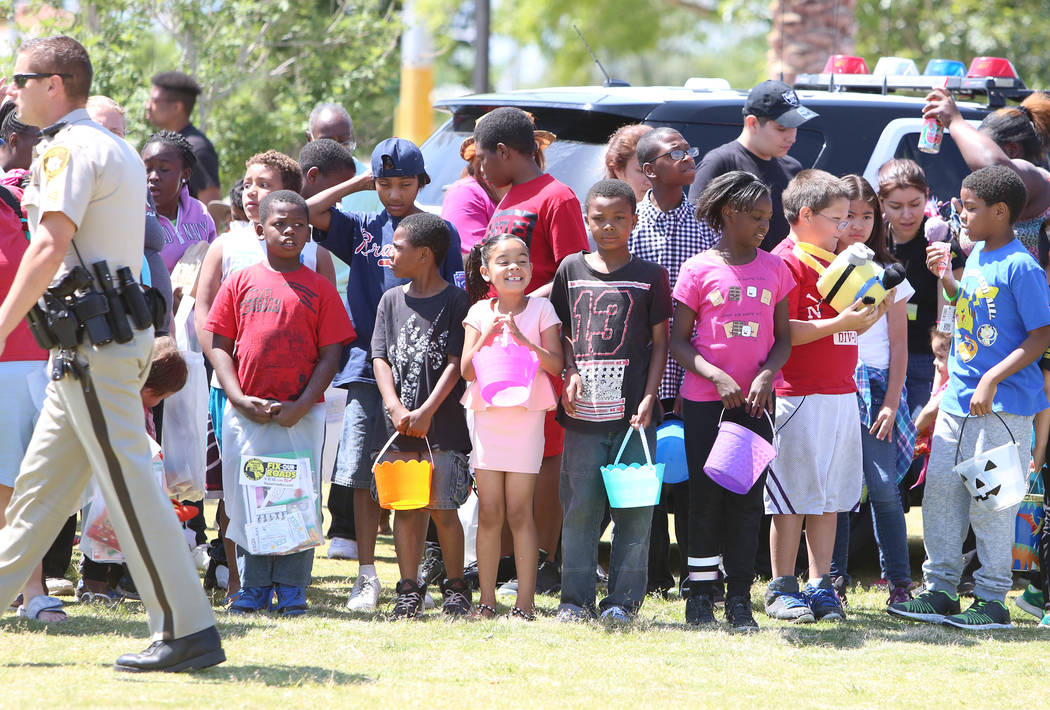 Before the embers had cooled from the riots and fire that roiled Las Vegas' Historic Westside 25 years ago after the Rodney King verdicts, the Metropolitan Police Department was forced to confront its failure to build relationships with residents of the city's predominantly black community.
Flash forward 25 years, and the difference in the department's approach in the demographically shifting district is striking:
The community policing team of the Bolden Area Command station, whose patrol area includes the Westside, often work 12-hour days hosting holiday events, food banks and other events and partnering with the area's faith and business leaders.
Bolden Area Command's Capt. Robert Plummer was a 23-year-old patrol cop assigned to the Westside in the early '90s, a time when the community was facing a violent crime wave caused by an influx of gang members from Southern California – Bloods and Crips – and a crack epidemic.
Plummer said the relationship between the police and the local community was not great. Community outreach was often an afterthought, and many officers did not bring empathy to the job. More often, they came with battering rams.
The strained relationship between cops and community was evident when two small police stations near the Gerson Park and Carey Arms housing projects burned during the riots. The department did not rebuild them.
"That was a mistake," Plummer said. "We should have gone right back in there."
Elgin Simpson was there when the riots broke out and played a key role in organizing community leaders afterward. Simpson, who was born in the Westside in 1945, said the riots changed the dynamic between the community and law enforcement.
The group he helped start, Community Peace, did outreach in troubled neighborhoods and often acted as a go-between with police.
"It made a difference in how things were perceived," he said. "All you saw on the news was how the gangs were doing all of this stuff, that they … wanted to burn down the Strip and downtown and all that other stuff."
Sgt. David Watts, from Bolden's community team, said the department realized it needed to connect with community leaders who could help them during critical incidents.
"You can't just go to someone you don't know and say, 'Hey, I need you to calm down the community,'" he said.
Other reforms
The Police Department's emphasis on community outreach began in earnest under Sheriff Jerry Keller, who was elected in 1995. And other reforms followed.
A 2011 Las Vegas Review-Journal investigation showed Metro had one of the highest rates for officer-involved shootings in the nation in the 2000s. That led to changes in deadly force policies, including training on de-escalation tactics, sharing information on police shootings and instituting multiple levels of review after a shooting.
Such changes have paid dividends.
The issues underlying the King riots resurfaced in November 2014, after a grand jury declined to indict former Ferguson, Missouri, police officer Darren Wilson for fatally shooting Michael Brown, an 18-year-old black man, a few months earlier. The case, which gave birth to the Black Lives Matter movement, triggered violence in many cities.
There were no riots in the Westside this time. Instead, police hosted a community forum with about 30 Las Vegas activists, private citizens and police officers at the Martin Luther King Jr. Statue in North Las Vegas to peacefully discuss the incident — and race and policing generally.
'In the 106'
Today, Bolden events branded "in the 106" — a reference to the zip code, 89106, of the Westside — have earned a reputation in the community for free family fun or connecting residents to services and resources.
Hundreds of Westside residents recently gathered for "Easter in the 106" at Doolittle Park. Children raced across the grass, looking to grab one of the 7,000 plastic eggs Bolden officers and volunteers spent two days preparing.
"These events aren't measured in crime stats," Capt. Plummer said that day. "But it makes our jobs much easier when it's time for policing."
The community police initiatives come with an added hope that it will influence the next generation.
"It's nice to have kids come out and look at us in a different way," Plummer said. "If we're going to have any chance for saving the future, it's these little kids here."
Jaqueesha James, 29, lives in the neighborhood and brought her family to the egg hunt.
"A lot has changed," she said. "I used to be scared to go to this park."
A few days later, Bolden's community team held its monthly "farmers market."
Hundreds of residents lined up outside a shuttered grocery store on Lake Mead and Jones boulevards to get free food.
"It's huge for our senior population on a fixed income," said Watts, the Bolden community team officer, adding the food bank serves as many as 2,600 people.
Joyce Pope, 33, who brought her children to pick up some food, said the event "puts a human face on police."
"When my kids see that, it's good for them so they're not scared of the police," she said. "There are only bad things about police on TV."
Baseball and beyond
Bolden's community officers meet with faith and business leaders several times a week to discuss neighborhood issues and host other annual events, including "Christmas in the 106," "Comedy in the 106" (a partnership with comedian George Wallace) and the "I Love My City march."
This year, the community team revived the neighborhood's Little League baseball program after a seven-year hiatus. Sixty-eight kids play on five teams, each coached by a Metro officer. The unit is also looking at offering summer programs and is preparing for its annual back-to-school event.
The back-to-school event helps students with school supplies and immunizations. This year the unit is working on a partnership with the rap artist YG to offer clothes that teenagers might like, officer Regina Coward said.
Coward grew up in the area and has seen the relationship with law enforcement change over the years. She wants to inspire youths to give back to their community and affect the way police are perceived.
She summed up the ideas behind community policing nicely: "If you've done nothing for the community, they won't do anything for you."
Review-Journal staff writers Lucy Hood and Nicole Raz contributed to this story. Contact Wesley Juhl at wjuhl@reviewjournal.com and 702-383-0391. Follow @WesJuhl on Twitter.
READ MORE:
• When Las Vegas' Westside boiled over after Rodney King verdicts in 1992
• 25 years after the Rodney King riot, west Las Vegas 'stuck in time'
An overblown reputation for violent crime
UNLV sociology professor Christie Batson, who is writing a book on the Historic Westside, said the area's crime statistics do not match its reputation.
"The crime statistics do not support this being that high of a crime neighborhood," she said.
A Review-Journal analysis of recent Metro statistics shows violent and property crimes this year in the Bolden area account for about 5 percent of the Las Vegas Valley's total crime, essentially proportional to its share of the population.
That's not to say the area doesn't have its problems. Batson said businesses are often targeted, there have been several homicides in the area this year and new hybrid gangs are taking hold. The Rolling Coast Boys, for example, a hybrid of the Rolling 60s and the West Coast Boys in California, have moved in over the last six months, she said.
But she praised the police department for being on the cutting edge of policing tactics, including community initiatives.
"I think the story to come out of the Rodney King riots is much more about how it changed the relationship between law enforcement and the black community. It also spearheaded the black community to have to address this problem and mobilize in a way they hadn't mobilized," she said, referring to the formation of groups like Community Peace after the riots.
Asked if the '92 riots have had a lasting impact on the Westside community, she said that today's youth have a much more recent reference point for the unfair treatment of minorities by police officers – Ferguson, Missouri.
"The youth are going to talk to you about Ferguson. The youth are going to be really detailed about police shootings of black men, and they are going use the last five years worth of those shootings. … Black Lives Matter has been pretty vocal about Las Vegas police shootings of unarmed black men. I've never seen them talk about the riots. I don't know if they even have an institutional history."
– Lucy Hood and Wesley Juhl
West Las Vegas vs. Westside
While the terms are often used interchangeably, they aren't quite the same.
By the city's definition, the Westside is an area within west Las Vegas, bounded by West Bonanza Road to the south; North Rancho Drive to the west; West Lake Mead Boulevard, with an extension to West Carey Avenue surrounding Martin Luther King Boulevard, to the north; and Interstate 15 to the east. It's also sometimes referred to as "the 106" — a reference to the Westside zip code, 89106.
West Las Vegas includes an area that extends farther south surrounding Martin Luther King Boulevard, ending at West Charleston Boulevard, and eastward to Main Street.
Claytee White, director of the Oral History Research Center at UNLV Libraries, said the area's name has undergone "four or five evolutions" over the decades, including West Side — two words — and "Historic Westside" with the re-opening of F Street in 2014.
— Nicole Raz