Police review board refers Robert Telles' complaint to internal affairs
Updated May 25, 2023 - 5:45 pm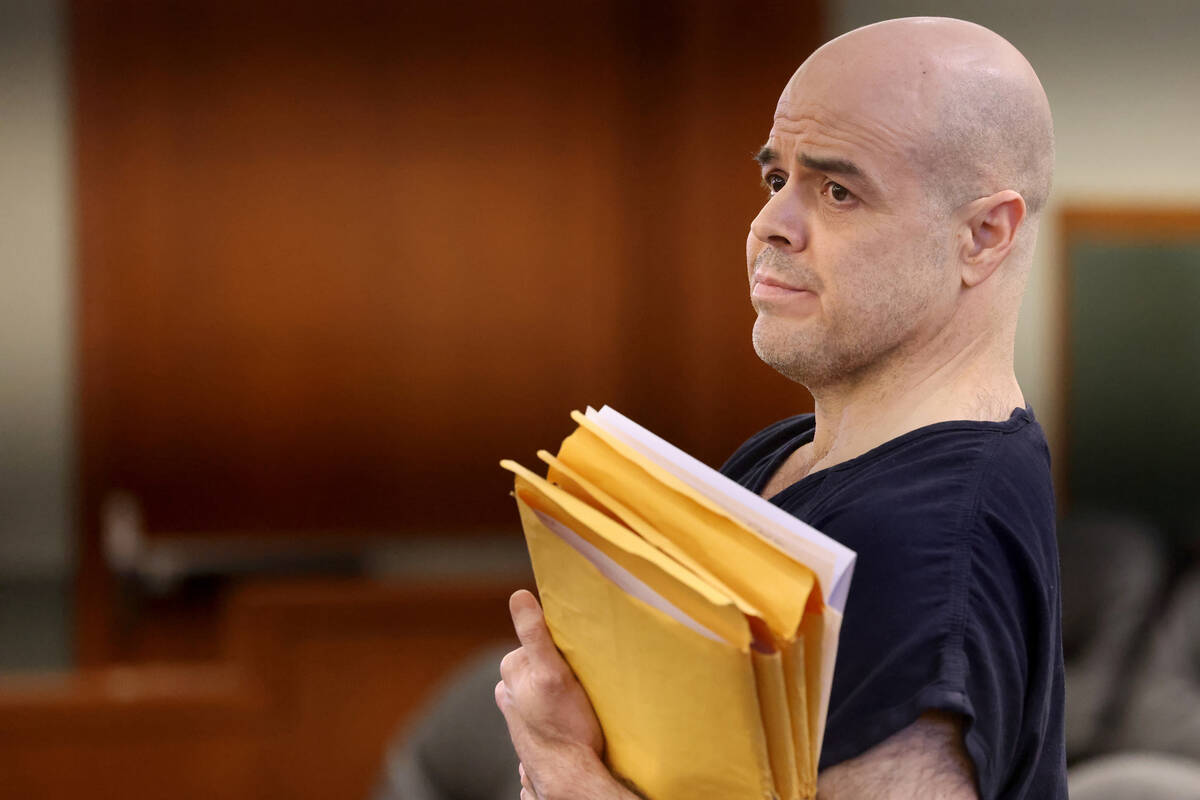 The Clark County Citizen Review Board has referred Robert Telles' complaint against Las Vegas police to internal affairs before making a final decision.
A screening panel of five members reviewed Telles' complaint during a closed meeting Tuesday.
Telles, the former Clark County public administrator, has been accused of fatally stabbing Las Vegas Review-Journal investigative reporter Jeff German outside German's home in September. Telles has been in custody since Sept. 7.
Telles' complaint, which was not made public by the board, alleged that on Jan. 27 "unknown officer(s)" violated Metropolitan Police Department policies regarding interaction with the public and conformity to rules and regulations, according to a Citizen Review Board agenda.
"The complaint in question remains in the preliminary stages of review pursuant to the LVMPD Citizen Review Board's operating procedures," Executive Director Julie Kraig said in an email Thursday. "Once the board has obtained all pertinent materials from internal affairs, the screening panelists will convene to discuss and deliberate the matter further."
The screening panel can then decide to either dismiss the complaint or refer it to a hearing panel where a different group of five members will conduct a further, detailed examination of the complaint.
If the complaint is reviewed by a hearing panel, its findings and recommendations will be made public.
The board is made up of 25 citizen volunteers who review complaints made against Metropolitan Police Department officers. Complaints have to be submitted within a year of the relevant incident.
Since his arrest, Telles has said he was framed and claimed evidence tying him to German's killing was planted at his home. He is representing himself in the ongoing criminal case and in April asked the court for a motion to compel police to move him to a different housing unit in Clark County Detention Center to conduct more legal research and have more recreation time.
Contact David Wilson at dwilson@reviewjournal.com. Follow @davidwilson_RJ on Twitter.