Review of Las Vegas officer's manslaughter case criticized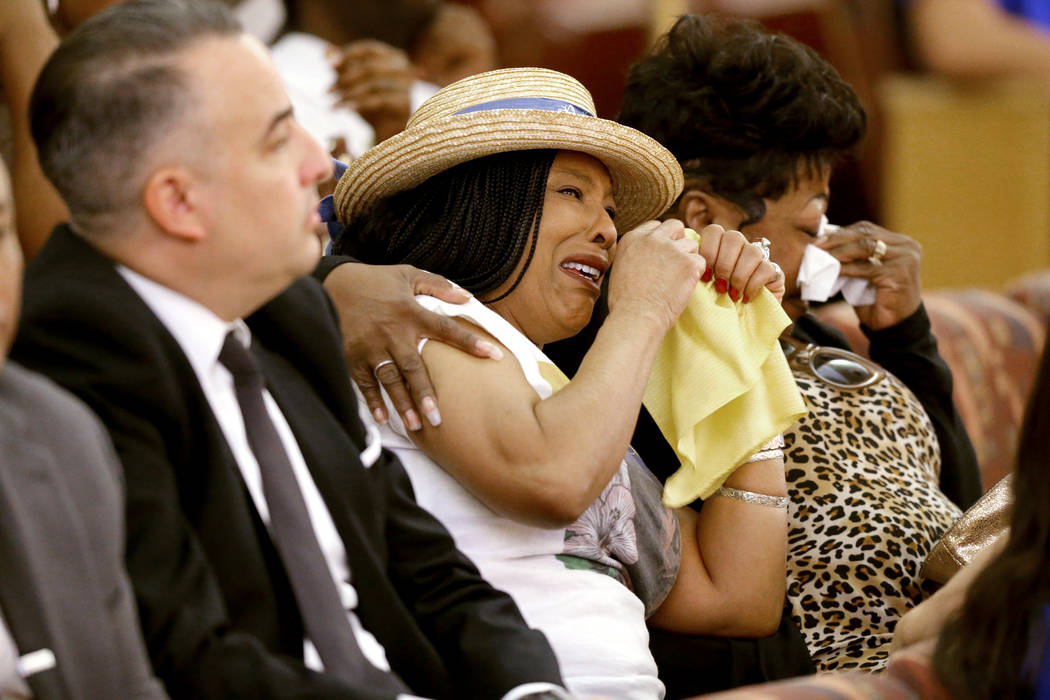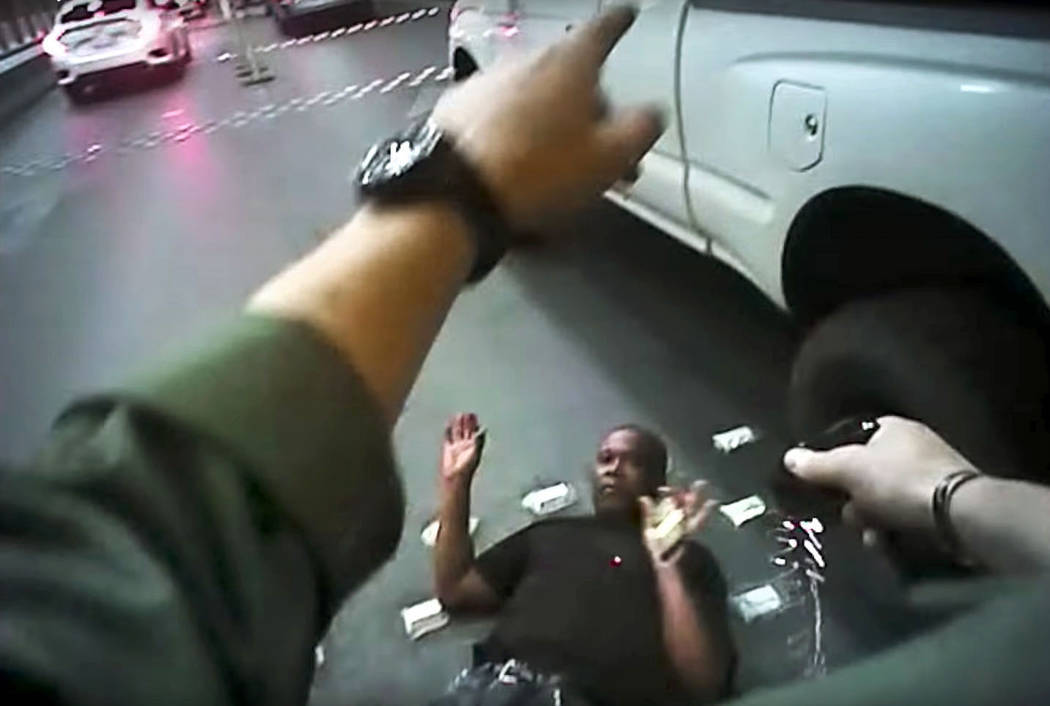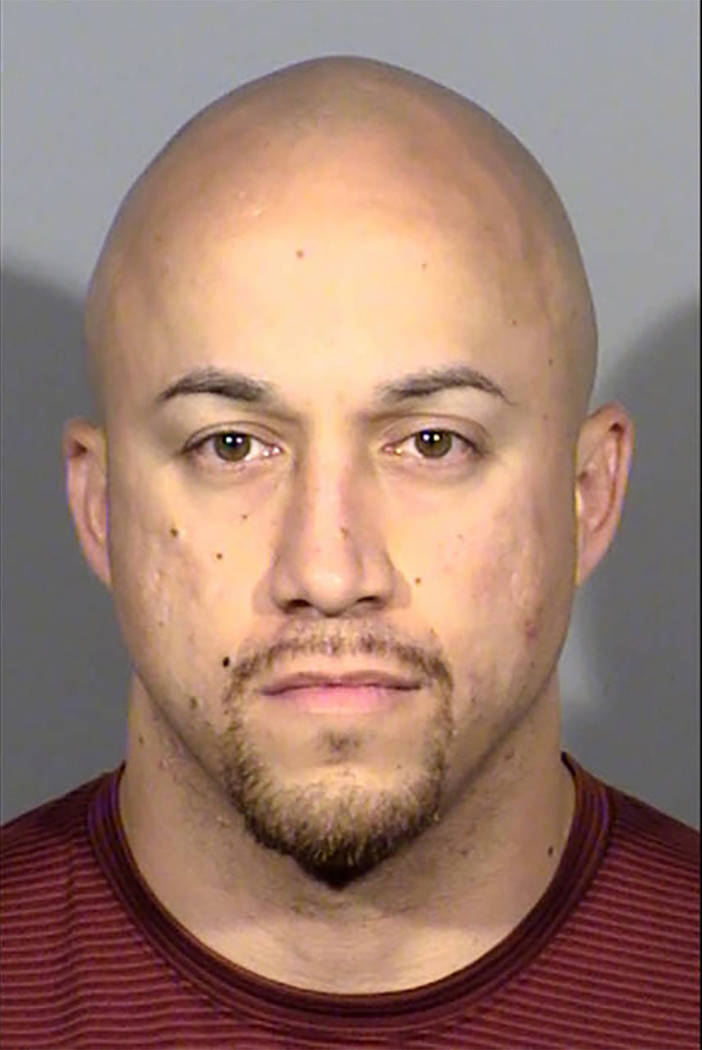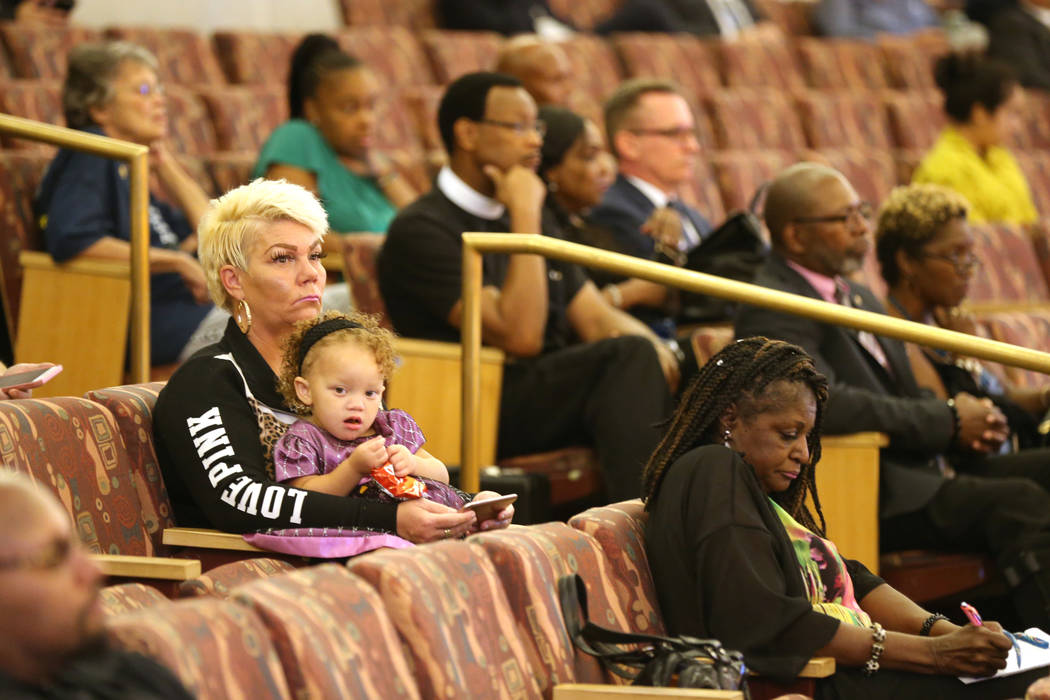 A public review of the dismissed manslaughter case of a former Las Vegas police officer provided little new information Monday, but it did stoke frustration among critics over how the case was handled.
The purpose of the hearing was to allow the public to review evidence and ask questions about the case of former Metropolitan Police Department officer Kenneth Lopera, who was charged last year with involuntary manslaughter and oppression under color of office in the death of 40-year-old Tashii Brown.
However, the hearing officer who presided over the review, Craig Drummond, was not required to ask every question submitted by the public.
"What you have here is a glorified press conference masquerading as an informal, quasi-legal proceeding," longtime Nevada civil rights advocate Gary Peck said. The hearing, he said, offered little transparency to inform the public.
On May 14, 2017, Lopera stunned Brown with a Taser seven times, punched him at least a dozen times and placed him in a chokehold for more than a minute, police said. Lopera told police he suspected that Brown was trying to steal a truck.
The case was referred to a grand jury. Lopera avoided indictment in July of this year, and his criminal charges were dropped in August.
Clark County District Attorney Steve Wolfson said 20 or 30 percent of the information in the case was withheld Monday. Only one of the 15 witnesses in the case who were invited to the hearing attended, he said.
Brown's mother, Trinita Farmer, sobbed outside the Clark County Government Center after the hearing, expressing frustration with how officers had handled her son.
Tod Story, executive director of the ACLU of Nevada, called the process "a farce." He said the case should have been handled in a public courtroom and not by a grand jury, where proceedings are kept secret.
Farmer's attorney, Andre Lagomarsino, called the hearing a "waste of time."
"The one thing that it does is it shines a light on the fact that there is no really effective or transparent remedy for the family, and the only solution's going to be a legislative fix because the process that's in place now really has no bite," he said.
Farmer sued Lopera and three other Metro officers in May. The lawsuit alleges that the other officers did not intervene during the encounter.
The Clark County coroner's office ruled Brown's death a homicide, saying he died from asphyxia due to police restraint procedures, with contributing factors that include methamphetamine use and an enlarged heart.
One piece of evidence that emerged after the hearing was a report authored by a doctor in Canada who questioned Brown's cause of death.
"In short, it is extremely unclear from the coroner's investigator's report, what actually happened to Mr. Brown," Christine Hall wrote in the report.
Lopera's defense also challenged the cause of death, arguing that Brown's enlarged heart and drug use, combined with the totality of the event, caused his death, Las Vegas Police Protective Association President Steve Grammas has said.
Prosecutors sent the case out for review. Force Science Institute contracted Hall to produce a report.
Despite criticism from civil rights advocates, the group says it is not biased in favor of police.
Wolfson said the report's author was independent and not an employee of Force Science. The group's website shows that Hall has worked as a Force Science course instructor.
Contact Blake Apgar at bapgar@reviewjournal.com or 702-387-5298. Follow @blakeapgar on Twitter.