Review shows rise in Nevada prison inmates, longer stints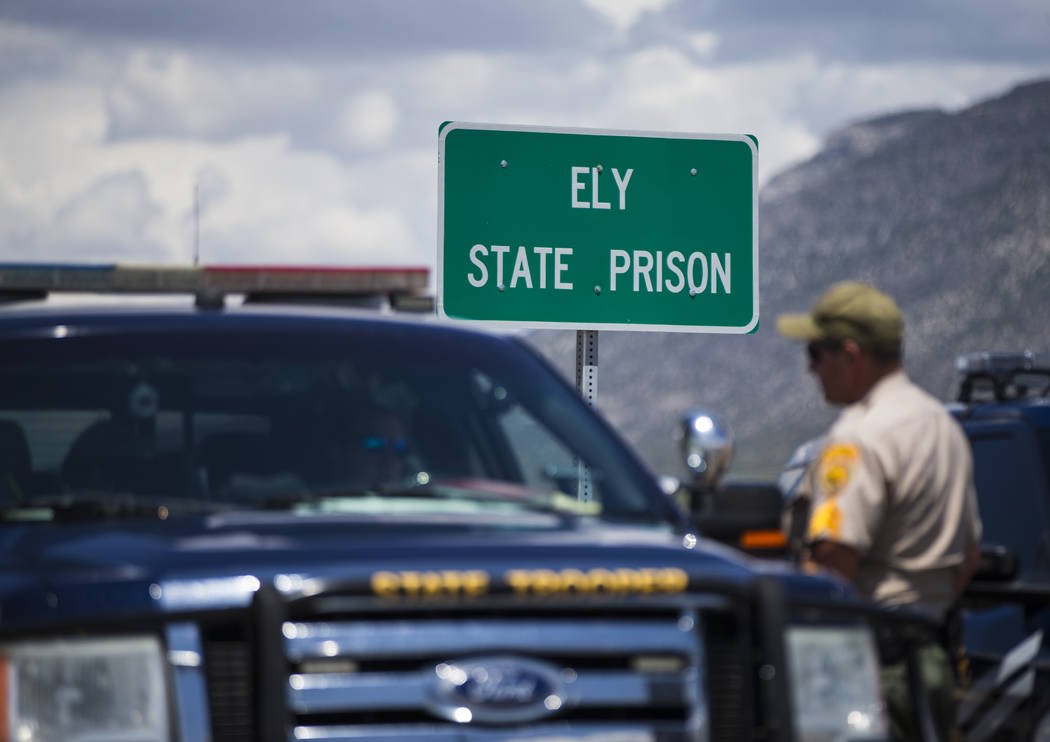 More people are being incarcerated in Nevada prisons, and they're spending more time inside them, according to a review by the Crime and Justice Institute.
Researchers with the Massachusetts-based nonprofit institute found a 7 percent increase in inmates within Nevada prisons in the last decade while the overall U.S. prison population saw a 7 percent drop over a similar time span . The institute found that incarceration numbers were up about 6 percent in the last decade, while time served has jumped 20 percent since 2012.
Those factors have pushed Nevada's prison population to more than 13,000 people and the Nevada Department of Corrections' budget to nearly $350 million, according to the institute, which works with criminal justice systems at the local, state and national levels to improve public safety.
The institute reviewed Nevada criminal justice data and policies to explore how the state's parole and probation system, statutes and penalties contribute to increased incarceration numbers.
Institute specialists presented the findings Wednesday to the state Advisory Commission on the Administration of Justice, a commission made up of local and state leaders who deal in criminal justice issues.
Gov. Brian Sandoval, Senate Majority Leader Aaron Ford, Chief Justice of the Supreme Court Michael Douglas and Speaker of the Assembly Jason Frierson announced the review in August, asking the commission to develop policy recommendations for the Legislature's 2019 session.
Among its findings, the institute indicates that two-thirds of those sent to Nevada prisons last year were incarcerated on what the institute categorized as "non-person" offenses, or crimes that didn't directly inflict harm on another person. Such offenses include burglary and attempted burglary.
About 43 percent of all offenders in Nevada prisons are serving sentences for "non-person" offenses, and about 61 percent of women currently in custody are serving time for such crimes, the review found.
State laws governing nonviolent crimes such as burglary, drug possession and theft include a broad range of conduct, policy specialist Maura McNamara told the commission Wednesday. Citing the state's burglary statute, she said Nevada doesn't differentiate its penalties for burglarizing various structures, while other states, including Oklahoma, Utah and Arizona, offer different punishments for burglarizing vehicles, dwellings and nonresidential buildings, she said.
The review also examined key entry points in the path to a Nevada prison: initial contact with law enforcement, detention and court hearings, sentencing and release from prison. The institute noted the state has no standardized method of identifying people with mental health or substance abuse issues throughout those points, likely limiting the number of people eligible for specialty court programs that keep them out of prisons.
The specialists didn't offer answers to the "why" behind the numbers, as those answers were for the commission of experts to determine, data and policy specialist Alison Silveira told the commission.
Researchers studied data and documentation from the Nevada Department of Corrections, Nevada Department of Public Safety, and Parole and Probation to reach their findings. The presentation was the second given to the commission. A third presentation is expected next month.
Contact Mike Shoro at mshoro@reviewjournal.com or 702-387-5290. Follow @mike_shoro on Twitter.