Boulder Station security officer robbed of gun, beaten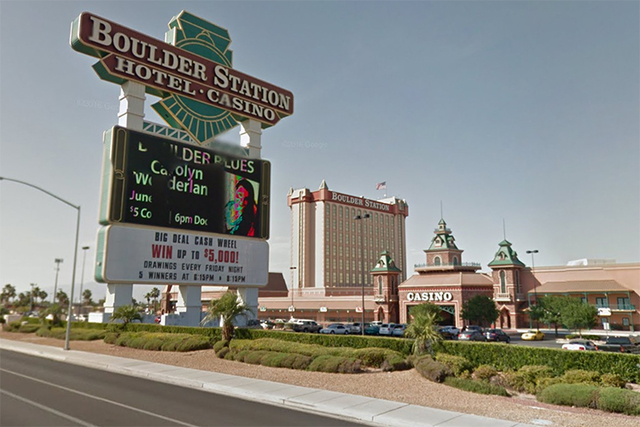 A Boulder Station security officer was robbed of his gun and beaten by teenagers early Tuesday morning.
The uniformed officer was patrolling the parking garage of the hotel when he was approached by three young men about 2:30 a.m., Las Vegas police said.
One of them struck the officer while another removed his utility belt and the other stood watch, police officer Michael Rodriguez said. The belt contained a gun, baton and pepper spray.
A person who tried to intervene also was beaten by the teenagers.
At least one person was taken to Sunrise Hospital & Medical Center after the beatings, but it was unclear as of Tuesday afternoon whether that person was the security guard or the good Samaritan.
Rodriguez said a search involving patrol officers, multiple K-9 units and helicopters ensued when the teenagers responsible ran east from the garage to a nearby neighborhood.
An 18-year-old man was taken into custody in the backyard of a home in the 4400 block of Swandale Avenue. A 17-year-old was found in a carport at the same address and taken into custody. He suffered a dog bite to the leg, Rodriguez said.
Police said the third individual and the officer's stolen property have not been found.
The 18-year-old's identity was not available as of Tuesday afternoon, and authorities will not identify the 17-year-old suspect because he is a juvenile.
Contact Lawren Linehan at llinehan@reviewjournal.com or at 702-383-0381. Find @lawrenlinehan on Twitter.