Casino robber traced through DNA on hat, police say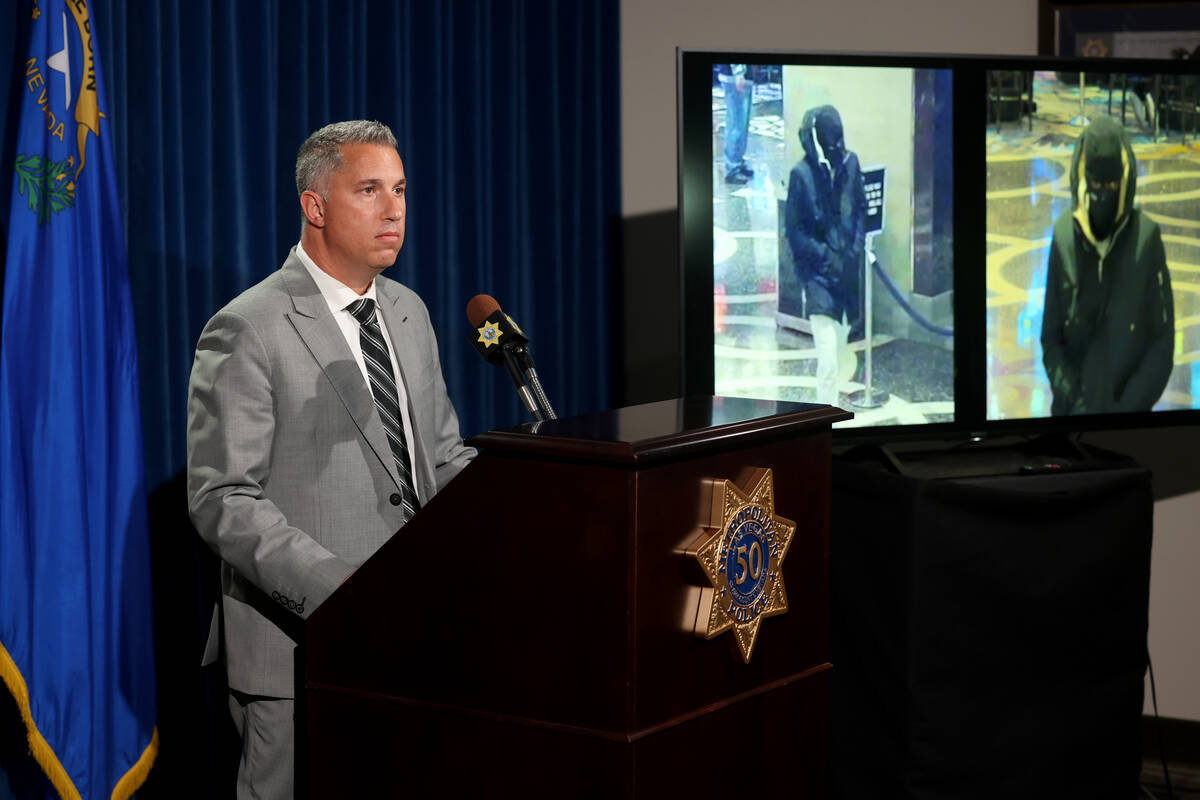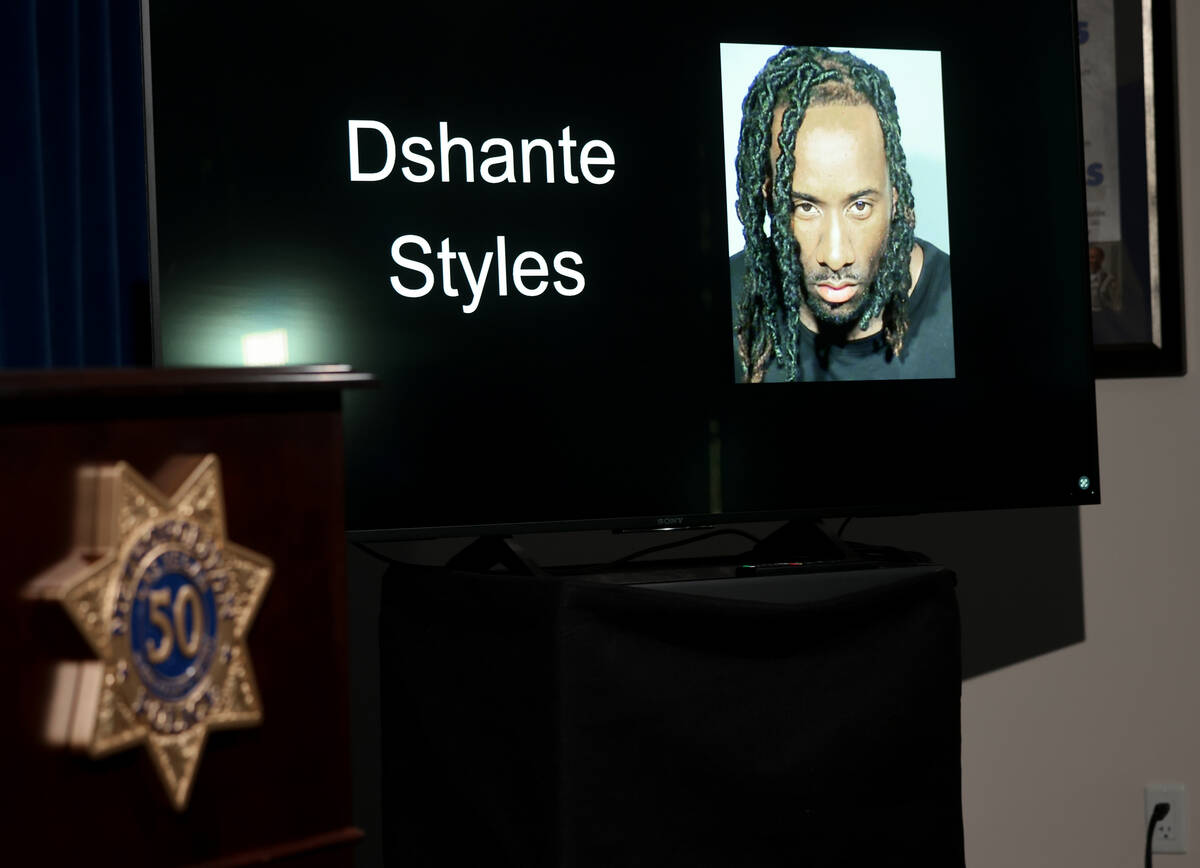 D'Shante Styles got a taxi to the Silverton, where police said he had the driver wait outside while he robbed the casino cage, went back outside and had the taxi drive him away.
The taxi driver had no idea.
In another robbery, police said, he pretended to be a valet at Palms Place, stole a Ford Escape SUV, used that in the robbery of Green Valley Ranch Resort in Henderson, then dumped the vehicle at an apartment complex near Flamingo Road and Arville Street.
He was usually calm and patient, police said, and often told casino cage employees he was robbing to hand over the "stacks" of bills or he would shoot, either verbally or in a note.
"Give me the stacks or I will shoot you!" he allegedly said to a casino cage worker at the Rampart Casino at the Resort at Summerlin.
These are some of the details alleged in a 17-page Metropolitan Police Department arrest report for serial casino robber suspect Styles, 33, of Las Vegas, who was arrested April 20.
These are the casinos, all off-Strip, that Styles is accused of robbing:
■ Gold Coast on Nov. 16.
■ Green Valley Ranch Resort, in Henderson, on Dec. 12.
■ Silverton on Dec. 20.
■ Rampart Casino at the Resort at Summerlin on Dec. 24.
■ Palace Station on Jan. 16.
■ M Resort, in Henderson, on April 19.
In announcing the arrest at a news conference last week, Metro Deputy Chief Nicholas Farese said Metro "devoted the weight of our organization to apprehend this dangerous individual."
The robbery spree happened though casinos are known to be places teeming with both security and surveillance.
In early January, when the spree hadn't yet netted an arrest, experts said that no casino wants to risk escalating a robbery situation into a potentially violent situation. Compliance during a heist, not confrontation, is the norm.
"There is a very intentional effort to de-escalate," said Mehmet Erdem, associate professor of hotel operations and technology at UNLV.
According to the arrest report, a break in the case happened on April 19. Late that evening, Styles is alleged to have carjacked a woman at the Latigo Apartments, at East Silverado Ranch Boulevard and South Eastern Avenue.
About 15 minutes later, he arrived at the M Resort, while driving the woman's Toyota C-HR SUV.
Details of the M Resort robbery were blacked out from the arrest report, so it was unclear what is alleged to have transpired there, but just before midnight, a Metro sergeant who was driving through the Latigo Apartments spotted a man walking away from the stolen Toyota C-HR.
The sergeant tried to stop the man, but he ran away, and a K-9 officer later found a black baseball hat on the ground.
A DNA sample was taken from the sweat band of the hat and matched that of Styles.
He remains in custody at the Clark County Detention Center, facing a slew of robbery and burglary charges and charges of pandering, illegally owning a gun, and domestic battery, Justice Court records show.
Contact Brett Clarkson at bclarkson@reviewjournal.com. Follow @BrettClarkson_ on Twitter.