Jessy James, father sentenced for robbing Las Vegas Valley shops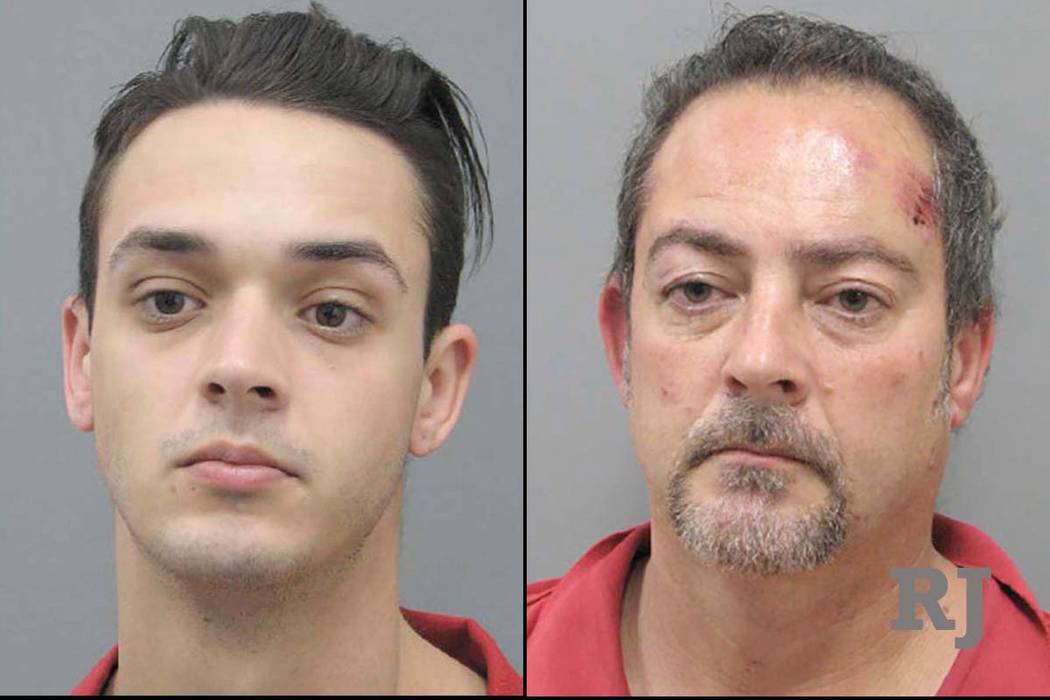 A father-son duo from Las Vegas were sent to federal prison Friday for robbing six smoke shops and two credit unions of nearly $10,000 last year.
Jeffrey James, 53, was ordered to serve 15 years behind bars, while his son, Jessy James, 24, was ordered to spend two years in prison.
The pair pleaded guilty in April to heists that started on Jan. 19, 2017, when the elder James threatened an employee at KS Smoke Shop on East Sunset Road with a BB gun revolver and demanded money while his son acted as a lookout, according to court documents.
Three days later, both men used a firearm to threaten an employee at D Smoke Shop on South Valley View Boulevard.
On Jan. 24, 2017, Jeffrey James aimed a BB gun revolver at a teller's head during a robbery of Silver State Schools Credit Union on South Eastern Avenue in Henderson, while his son placed a suitcase on the counter and threatened to shoot another teller, according to prosecutors.
A week later, they stole from Vapors Smoke Shop on West Sahara Avenue. In the fifth robbery, Jessy James pointed a replica assault rifle at two employees at Smoke Shop Plus on South Rainbow Boulevard, with his father serving as a getaway driver, according to prosecutors and court papers.
The pair also admitted to a Feb. 5, 2017, robbery at Smoke and Cigar Smoke Shop on West Desert Inn Road. Later that month, using a revolver, they demanded money from a worker at EZ Smokes Smoke Shop on South Maryland Parkway but left with only Marlboro cigarettes.
In the final robbery, on Feb. 16, 2017, the pair stole from America First Credit Union on South Eastern Avenue, prosecutors said.
Contact David Ferrara at dferrara@reviewjournal.com or 702-380-1039. Follow @randompoker on Twitter.