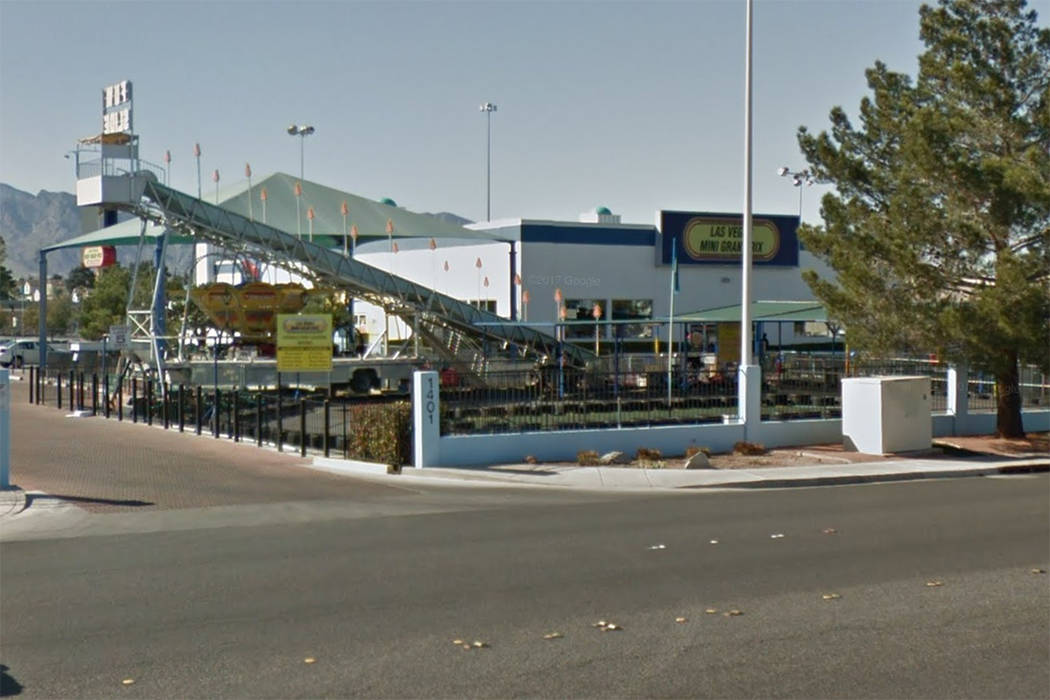 An employee at a go-kart business shot a would-be robber Monday night.
Detectives are investigating the attempted armed robbery by two men about 10:50 p.m. Monday at Las Vegas Mini Gran Prix, 1401 N. Rainbow Blvd., according to Metropolitan Police Department.
One suspect, 30-year-old Kyle Johnson, is recovering from apparent gunshot wounds at University Medical Center.
Police said an employee fired multiple shots from a handgun and hit Johnson at least twice.
The other man has not been arrested, police said.
Bianca Cseke contributed to this report.
Contact Mike Shoro at mshoro@reviewjournal.com. Follow @mike_shoro on Twitter.
1401 N. Rainbow Blvd., LAs Vegas, NV