Las Vegas police arrest 3 after robberies and car chase
Updated March 22, 2017 - 5:53 am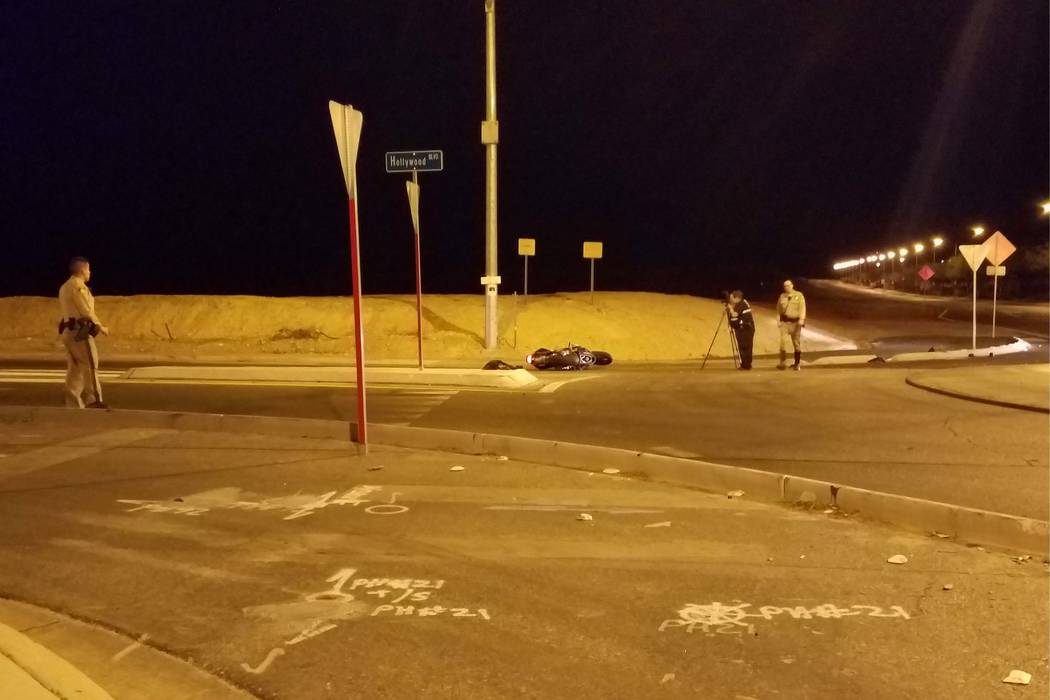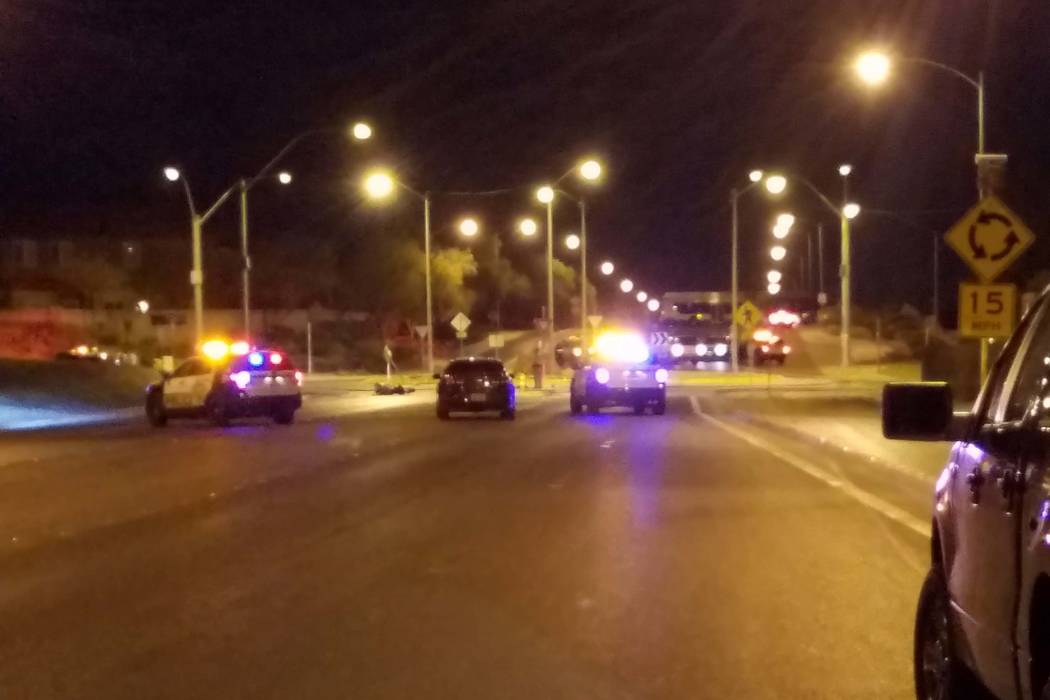 Las Vegas police chased a car occupied by robbery suspects early Monday in the southeast valley, and a motorcyclist acting as a decoy for the car crashed during the chase.
Police believe the car's occupants are connected to at least one Home Depot robbery. Officer Michael Rodriguez said three people were arrested after the chase, and an 18-year-old man is still at large.
Officers spotted a 2017 Hyundai about 2:50 a.m. Monday that was believed to have been involved in one robbery, and possibly a second, Sunday night at Home Depots at 1401 S. Lamb Blvd. and 6025 S. Pecos Road, Lt. David Gordon said.
"A vehicle pursuit ensued," Gordon said.
Two people bailed from the car near South Hollywood Boulevard and East Vegas Valley Drive. A 32-year-old man was taken into custody at the scene, Gordon said.
The Hyundai continued on before stopping near South Ninth Street and East Bridger Avenue, where the person or persons inside exited. A 19-year-old woman was found hiding in a parking garage and was taken into custody, police said.At some point, a person riding a stolen motorcycle "arrived in the area of the pursuit of the Hyundai," Gordon said. The 25-year old male rider hit the median at the East Sahara Avenue and Hollywood roundabout, crashed and was taken into custody. He told police that he was acting as a decoy for the Hyundai, Rodriguez said.
Gordon said officers were not chasing the motorcyclist when the crash happened. He also said robbery detectives were investigating.
Review-Journal reporter Lawren Linehan contributed to this story. Contact Mike Shoro at mshoro@reviewjournal.com. Follow @mike_shoro on Twitter.