Las Vegas police search for 6 people wanted in Flamingo room robbery
February 8, 2017 - 3:40 pm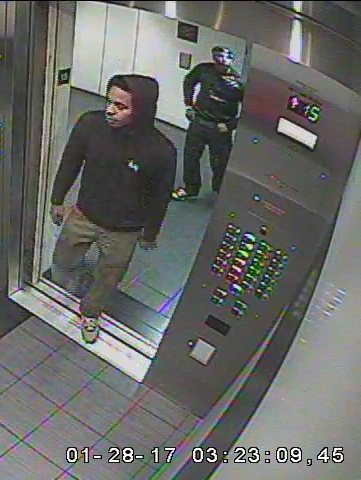 Las Vegas police are looking for six people wanted in connection with a Jan. 18 hotel room robbery on the Strip.
Officers with the Metropolitan Police Department were called to the Flamingo at 4:35 a.m. on that date to investigate reports of a robbery in a room. Arriving officers found two men who appeared injured.
During their investigation, Metro officers found that the victims met two women near a casino elevator and invited the women up to their room.
"While inside the room, the females asked the victims for money and were told the victims didn't want to pay for anything, and they were asked to leave," police said in a statement Wednesday.
Police said the victims then heard a knock at their door. Four men entered the room and struck the victims, demanding their money and property.
All six people involved in the crime are described as black and in their 20s.
The two women had long black hair. One is described as 5 feet 6 inches tall and 130 pounds. Police said she was wearing a black halter top, black pants and no shoes. The second woman was wearing a black sleeveless top, black pants and black heels. She is described as 5 feet 5 inches tall and 120 pounds.
One of the four men is described as 5 feet 10 inches tall and 170 pounds. He has long black dreadlocks and was wearing a black jacket, red pants and red shoes. Another man, who has a short black Afro, is described as 5 feet 7 inches tall and 170 pounds. He was last seen in a black hooded sweatshirt, green pants and gray shoes.
A third man was wearing a bandana over his black hair and is described as 5 feet 6 inches tall and 140 pounds. He was in a black long-sleeved shirt, black pants and dark shoes. The fourth man has an Afro and is described as 170 pounds and 6 feet tall. He was wearing a bandana, a black zippered jacket, dark pants and red shoes.
Anyone with information may call Metro's investigations section at 702-828-3204 or Crime Stoppers at 702-385-5555.
Contact Rio Lacanlale at rlacanlale@reviewjournal.com or at 702-383-0381. Follow @riolacanlale on Twitter.