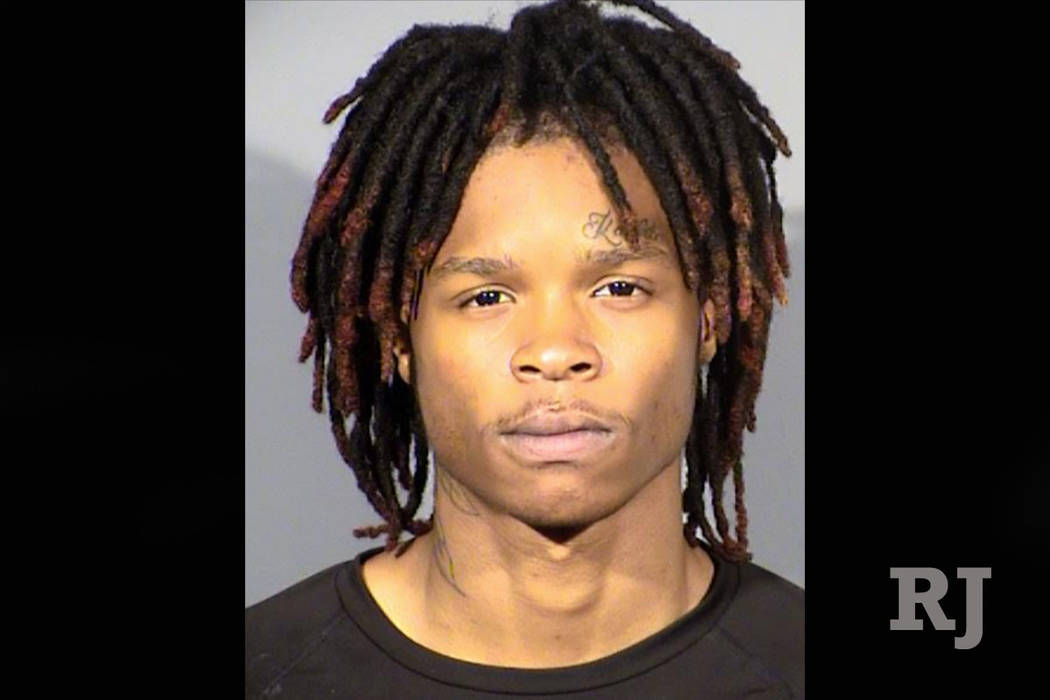 Las Vegas police arrested a 19-year-old man who is a suspect in three robberies Tuesday.
Officers found Anthony Carter about 12:55 a.m. Wednesday near Sahara Avenue and Nellis Boulevard behind the wheel of a Nissan sedan sought in connection with the trio of robberies, a release said.
"Inside of the vehicle officers located some of the stolen property belonging to the victims," the Metropolitan Police Department release said.
Metro booked him into Clark County Detention Center, where he's being held on four counts of robbery and three counts of conspiracy to commit robbery.
Police still want the public to help them identify a second suspect in the robberies. Detectives described both suspects as black males between 17 and 19 years old with thin builds and black hair. One of the pair was wearing a dark jacket, a red shirt and black pants. The second was seen wearing a dark blue shirt and red pants.
The first robbery was reported about 6:35 a.m. Tuesday, when officers were called to the 3900 block of Alameda Avenue, near Pecos Road and Stewart Avenue, a release said. Two teenagers heard a voice from behind them as they were walking.
"They turned around and saw a male pointing a firearm at them," police said.
The robber took items from their pockets and got into the passenger side of an older Nissan sedan, which drove off.
About 15 minutes later, police received word of another robbery near Owens Avenue and Pecos in which a person walking down a sidewalk was cut off by a sedan. Someone got out of the car and pointed a gun at the pedestrian and demanded property. The robber also took belongings from the pedestrian's pocket and got into the sedan's passenger side. The car left.
Metro received a third robbery report about 10 a.m. near Bracken Avenue and 17th Street with a similar suspect and vehicle description as the previous two robberies.
Police had publicly released video of the Nissan and other footage of a young man getting into the car, which had tinted windows and lacked license plates.
Police urged anybody with information to call Northeast Area Command detectives at 702-828-7355 or Crime Stoppers at 702-385-555 to remain anonymous.
Contact Mike Shoro at mshoro@reviewjournal.com or 702-387-5290. Follow @mike_shoro on Twitter.