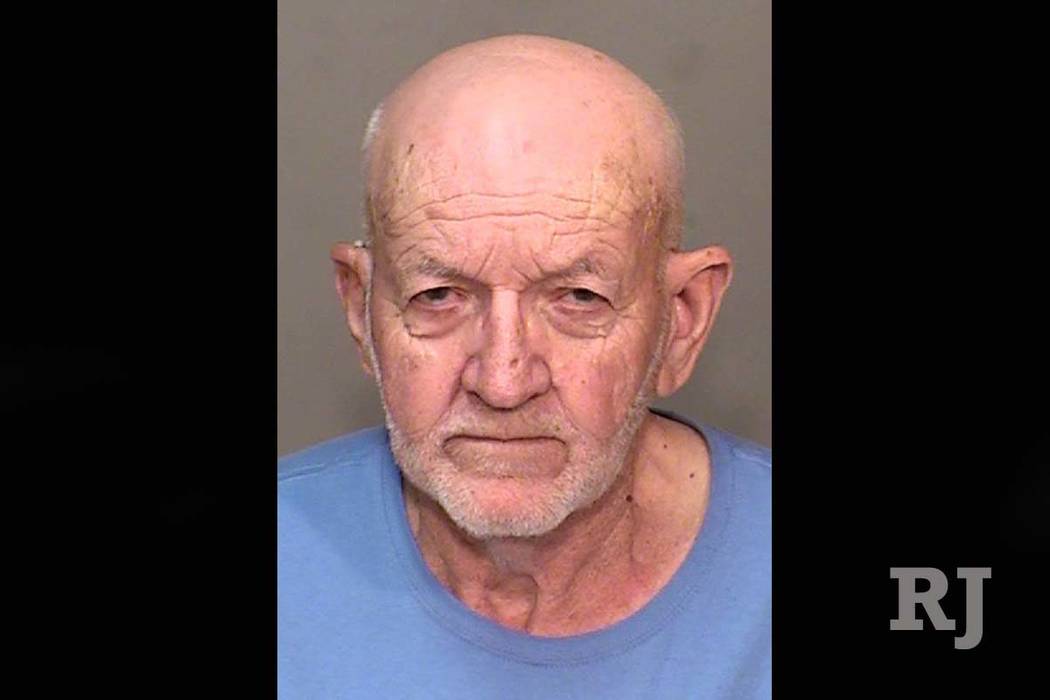 Las Vegas police have arrested a suspect in the Saturday robbery of a northwest Las Vegas bank and a heist at an Arizona bank days earlier.
John Wayne McGuire, 76, was arrested Tuesday night in the 1600 block of Casino Drive in Laughlin, police said. He was being held on Wednesday at the Clark County Detention Center in Las Vegas.
Police said a man entered the bank Saturday in the 7000 block of North Durango Drive, showed the teller a weapon, and demanded money. He received an undisclosed sum and left, police said.
About 9:30 a.m. on Oct. 17, police said, a man entered the bank in the 2800 block of Highway 95 in Bullhead City, Arizona, and handed a teller a note demanding money. He also showed the teller a weapon, which he did in the Las Vegas robbery on Saturday.
In both incidents, police said, the man fled in a gold-colored mid-2000s Dodge Caravan.
McGuire is being held on two counts of robbery with a deadly weapon, one count of burglary with a firearm, and a fugitive warrant from another state.
Contact Briana Erickson at berickson@reviewjournal.com or 702-387-5244. Follow @brianarerick on Twitter.