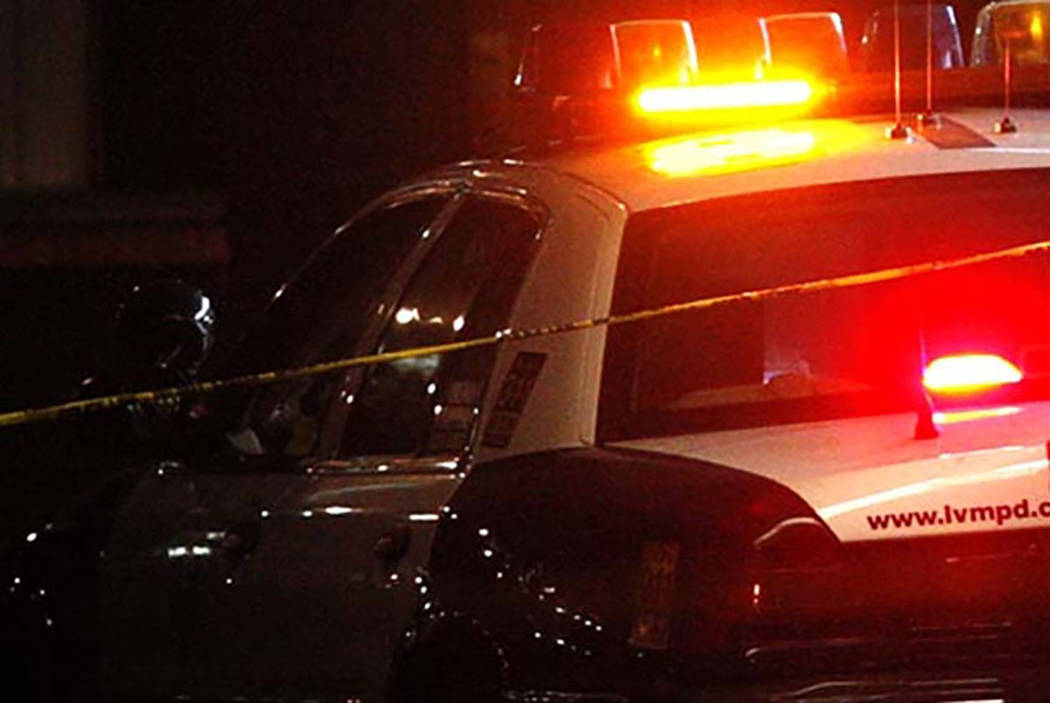 A man carjacked a taxi, caused three crashes near downtown Las Vegas, attempted another carjacking and hitched a ride on the back of a semitrailer Saturday night, according to police.
While police didn't find any weapons, the man "took a taxi with force" near Las Vegas Boulevard and Carson Avenue about 8:15 p.m., Metropolitan Police Department Lt. Jeff Goodwin said. He drove recklessly near downtown, causing three crashes.
The man dumped the taxi on Interstate 15, and Nevada Highway Patrol began getting calls about it, North Las Vegas police spokesman Eric Leavitt said.
He tried to stop traffic on the interstate but was gone upon police arrival, Leavitt said.
Nevada Highway Patrol troopers found him at Craig Road and Las Vegas Boulevard, Goodwin said.
At some point he attempted another carjacking, but was unsuccessful, Goodwin said. He grabbed onto the back of a semitrailer and rode it to a gas station near Las Vegas Motor Speedway and Interstate 15, police said. Troopers and North Las Vegas police stopped him at Petro North Las Vegas, 6595 N. Hollywood Blvd., and took him into custody.
He was in Metro custody, police said Saturday night.
The carjacking marked the third of the day, with the previous two happening about noontime in the central valley. It was unclear whether any of the carjackings were related.
Contact Mike Shoro at mshoro@reviewjournal.com or 702-387-5290. Follow @mike_shoro on Twitter.
Petro North Las Vegas, 6595 N. Hollywood Blvd., Las Vegas