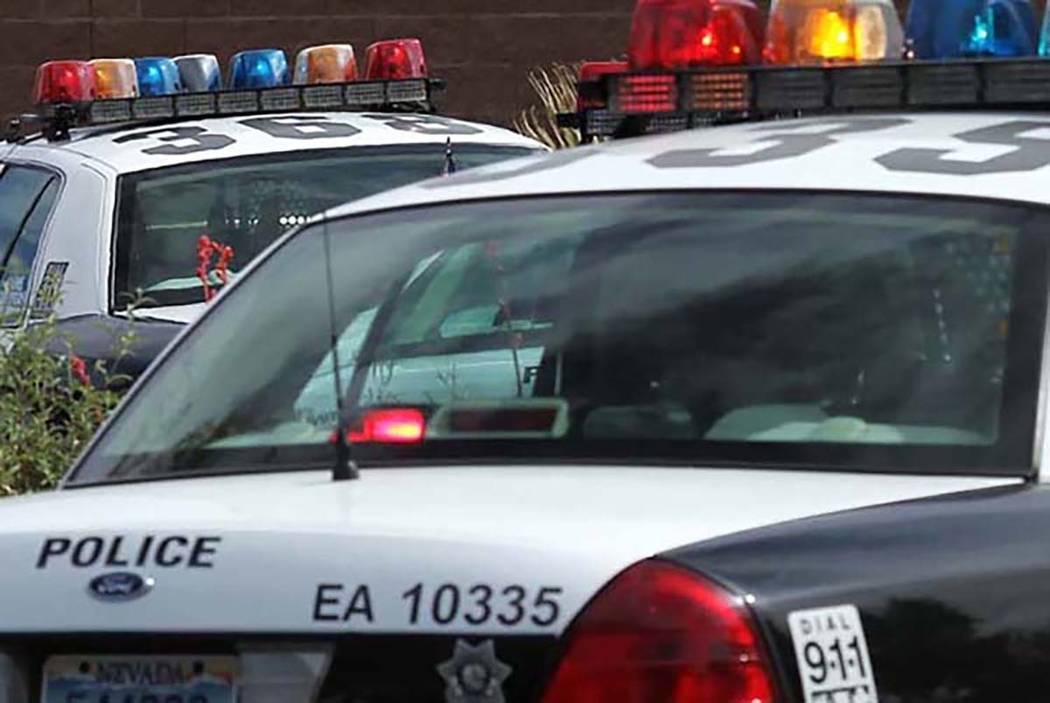 A man visiting Las Vegas for the Electric Daisy Carnival was robbed last week at gunpoint by men he met through a mutual friend, according to an arrest report.
He told Metropolitan Police Department he was robbed at a gas station near North Rancho Drive and West Lake Mead Boulevard. He said he called one of the men and asked for a ride in exchange for gas money about 11:20 p.m. June 12. They picked him up from a restaurant near Fremont Street and drove him in a pickup truck to the gas station, the report shows, where one of the men held a gun to his head. They took the visitor's watch, his phone, his wallet, his Florida ID and cash.
The arrest report identified the three men as 24-year-old Octavious Robinson, 18-year-old Matthew Fulton and 19-year-old Juwan Hammons. They are all being held in Clark County Detention Center on robbery and conspiracy to commit robbery charges. Jail records identified Octavious Robinson as Octavius Robinson.
Police identified Fulton as the pickup driver in the robbery, the report shows. The visitor met the three through a mutual friend.
He called police at 12:20 a.m. the next day. Later in the day, he called Fulton to ask for his ID back. The report said Fulton demanded cash for his belongings.
They agreed to meet, and police pulled over the pickup near Silverado Ranch and Maryland Parkway. Fulton and a female passenger stayed inside the pickup. Hammons and Robinson bailed, the report said, but were taken into custody by other officers.
Metro officers found a black pellet gun, the visitor's wallet and his skateboard in the truck.
Robinson told police he didn't know of the robbery but "knew that Fulton had been making arrangements about returning a cellphone," according to the report. Hammons denied any involvement and said he wasn't a "snitch."
"He also made comments that he needs to find better people to hang out with," the report said.
Contact Mike Shoro at mshoro@reviewjournal.com. Follow @mike_shoro on Twitter.