Residents forced to wait out Las Vegas barricade ordeal
Updated November 18, 2018 - 12:56 am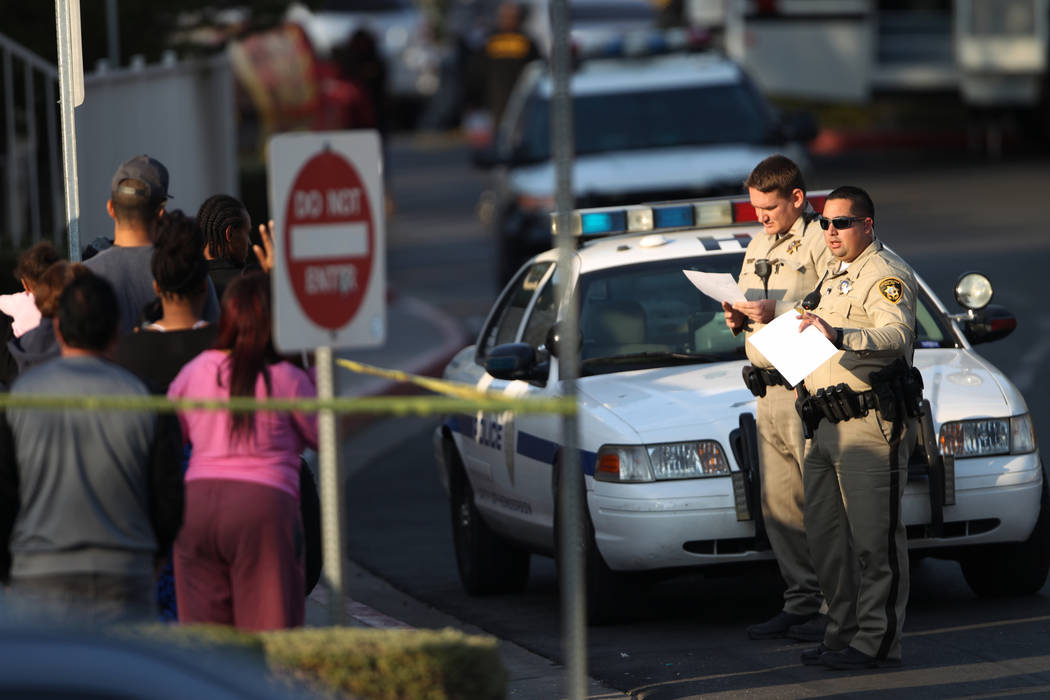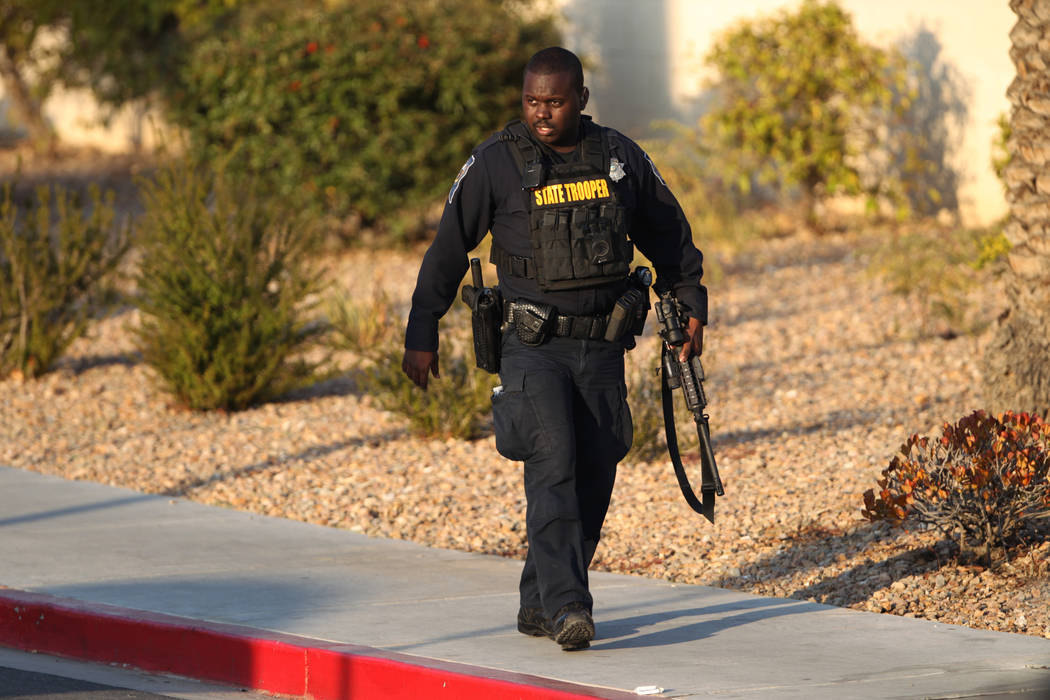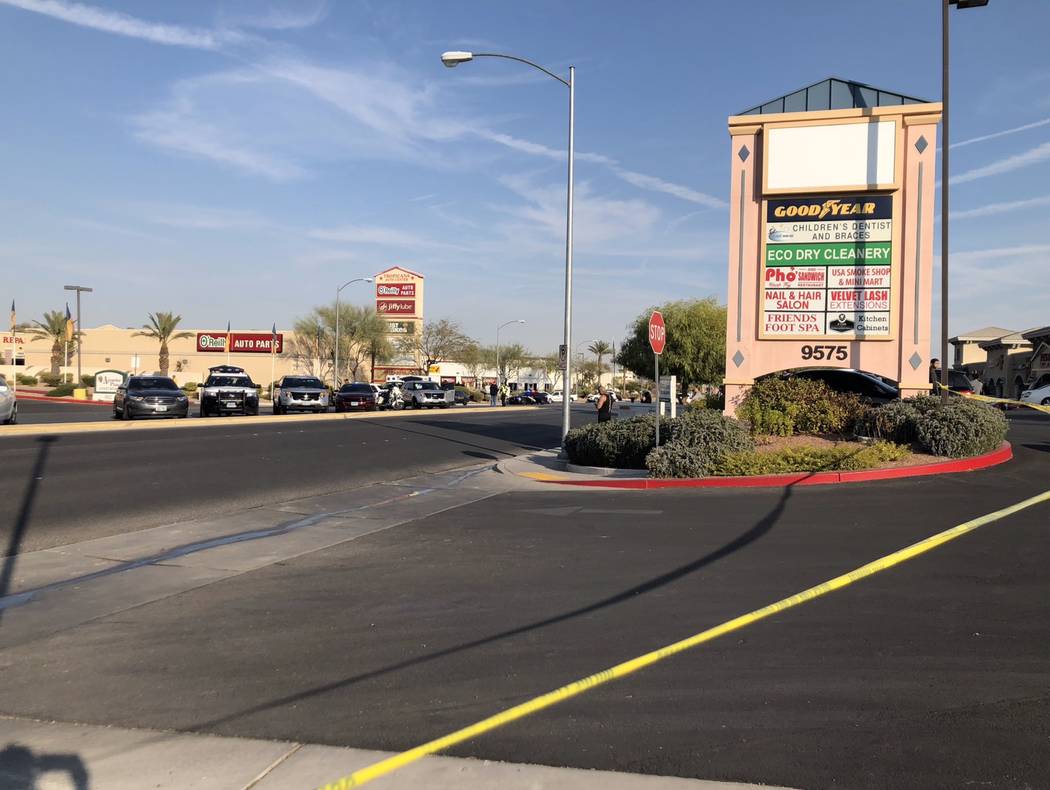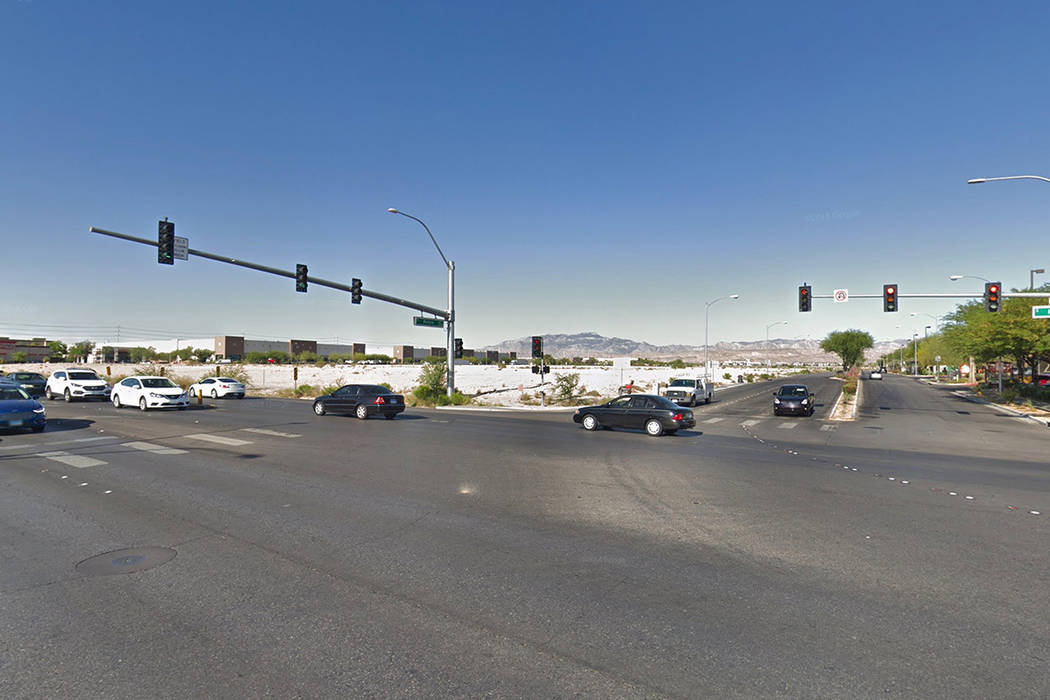 By the end of an hourslong standoff at a west valley apartment complex, four robbery suspects had been arrested Saturday evening, Las Vegas police said.
An investigation Saturday morning into a robbery in the 7000 block of Rainbow Boulevard led Metropolitan Police Department detectives to the Apache Pines apartment complex in the 9500 block of West Tropicana Avenue, near Fort Apache Road. Multiple suspects were believed to be holed up in an apartment, police initially reported.
Four male suspects were arrested without injury, but no one was inside the apartment once the barricade was over, Metro Lt. Ken Romaine said at about 7:20 p.m. Saturday.
It was unclear Saturday night what time the suspects were arrested during the investigation. Further details about the robbery also were not immediately available.
By 7:20 p.m., more than eight hours after police arrived at the apartment complex, the barricade had been cleared, Romaine said. All roads that had been closed surrounding the scene, including Tropicana Avenue, have been reopened, he said.
During the standoff, Metro was joined by North Las Vegas, Henderson and Clark County School District police. The Nevada Highway Patrol and the Clark County Fire Department also were there assisting police.
Westbound Tropicana Avenue also had become something of a parking lot for law enforcement agency vehicles as they surrounded the Apache Pines Apartments, which is nestled between several businesses and a children's learning center.
Outside a nearby learning center, people could be seen standing watch as police walked in and out of the apartment complex. The learning center was not open Saturday during the barricade.
As curious bystanders and some Apache Pines residents sat on a curb across the street, at least two loud flash-bangs could be heard going off in the complex at about 4 p.m.
Lisa Garay, shivering and her teeth shattering, was one of many residents barred from going home Saturday.
She had left her apartment around 10 a.m. to run errands and recalled hearing a helicopter overhead. She said that when she drove out of the complex and onto nearby Teepee Lane, she saw a police car.
"But I didn't think anything of it," she told the Las Vegas Review-Journal, her arms folded in an attempt to keep herself warm. "I just thought, you know, just another day."
But then she got a call from her 22-year-old daughter, who was home in their apartment. Police weren't letting her leave during the standoff, Garay said.
"Things happen, you know. It's not perfect in there," she said of the complex, where she has lived for the last two years. "For the most part I like it, but now this?"
She paced along the sidewalk, checking her phone periodically. Garay was trying to get inside the complex to be with her daughter.
This is quite the police response. Westbound Tropicana between Teepee Ln/Fort Apache road has become something of a parking lot for law enforcement vehicles. @reviewjournal pic.twitter.com/Pq2im1kFNA

— Rio L. (@riolacanlale) November 17, 2018
Another resident, 62-year-old Cecil Love, said he had been waiting for hours while his 13-year-old nephew was in one of the roped-off buildings. "I just told him don't answer the doors," he said.
Love said he's never seen such a large police presence in his neighborhood.
"We've had small instances, but not to this extent," he said.
Contact Rio Lacanlale at rlacanlale@reviewjournal.com or 702-383-0381. Follow @riolacanlale on Twitter. Contact Katelyn Newberg at knewberg@reviewjournal.com or 702-383-0240. Follow @k_newberg on Twitter.