Robbery suspects caught after police chase in east Las Vegas
Updated August 7, 2018 - 9:07 am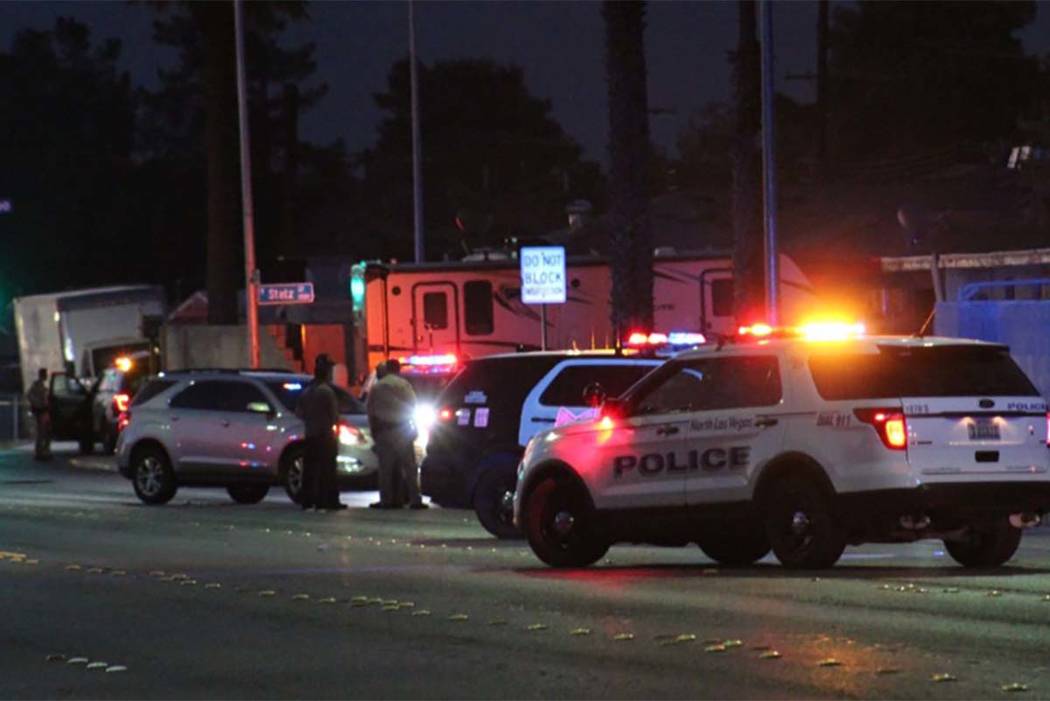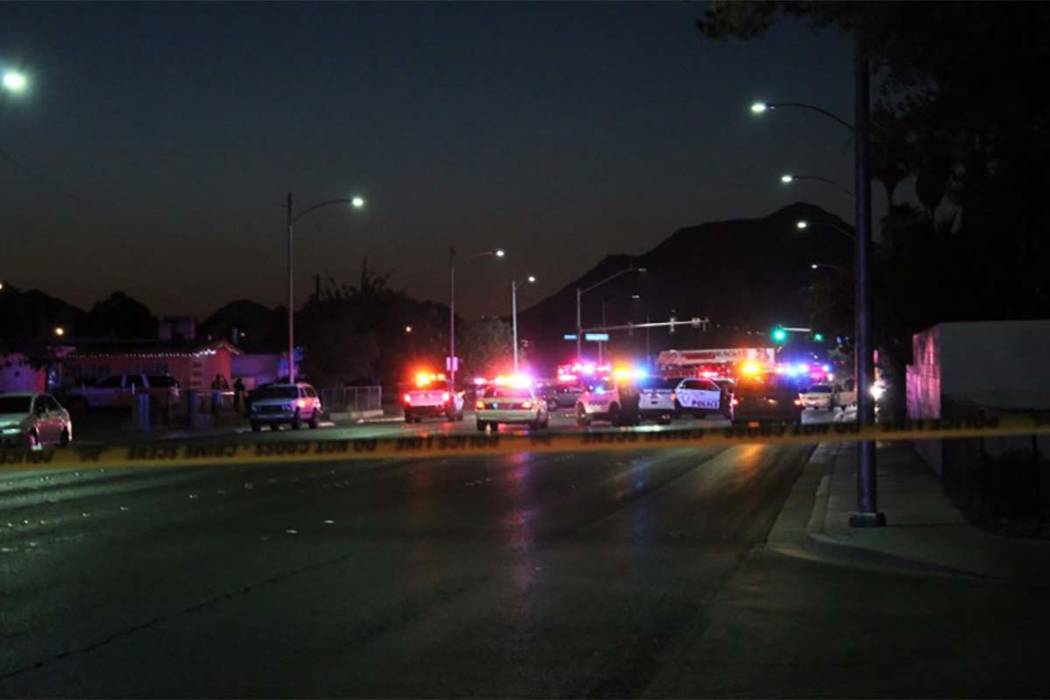 A pair of robbery suspects were in custody Tuesday morning after they led police on a chase that ended in an east valley neighborhood.
Police chased a Toyota sedan to Owens Avenue near Mojave Road about 4:45 a.m., before the vehicle ran through a stop sign and crashed into a patrol vehicle near Statz Street, according to Metropolitan Police Lt. David Gordon.
The man and woman inside the sedan were suspects in a string of robberies in both Las Vegas and North Las Vegas, he said.
The woman was hospitalized with injuries that weren't life-threatening. The man fled into a nearby neighborhood, but was later found by K9 units and taken into custody, Gordon said.
No officers were injured in the pursuit or crash.
An ambulance was seen speeding away from the scene with lights and sirens blaring just after 5 a.m. K9 units arrived shortly after.
An hour later, officers at the scene pushed media east on Owens from Lucilee Street to Raul Court as police expanded the search perimeter.
Owens is closed between Mojave and Raul while police investigate. At 6:30 a.m. Gordon said the area would remain closed for at least three hours.
Contact Max Michor at mmichor@reviewjournal.com or 702-383-0365. Follow @MaxMichor on Twitter.