Son of Las Vegas councilman to plead guilty in robbery case
October 5, 2016 - 9:43 am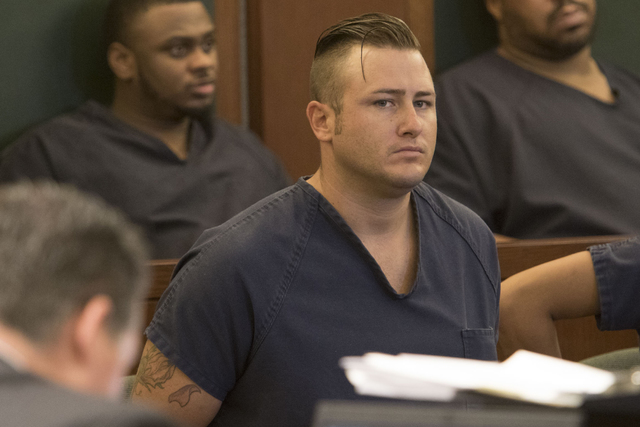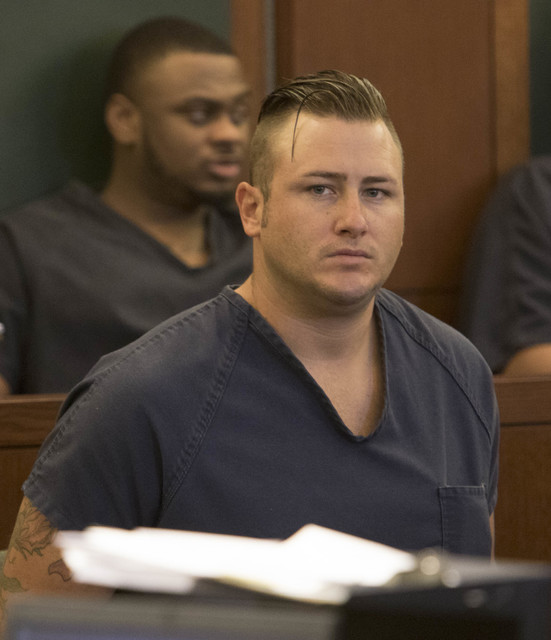 Shane Ross, the son of a Las Vegas city councilman, is expected to plead guilty to robbery and burglary charges and spend time in prison, his lawyers said Wednesday.
Ross faces 8 to 22 years in state prison on four felonies: robbery with a deadly weapon, attempted robbery with a deadly weapon, burglary while in possession of a deadly weapon and grand larceny.
Defense lawyers David Chesnoff and Richard Schonfeld said Ross has been receiving treatment for mental health problems and drug addiction.
"We've reached a resolution that we believe is fair," Chesnoff said. "It's a very difficult case. There were a lot of people affected by Shane's actions. We believe we've accomplished the best we can for him."
Additionally, federal authorities have agreed not to pursue charges against Ross, Chesnoff said.
Councilman Steve Ross has said his family was "stunned" and "devastated" to learn of his son's arrest in connection with a series of robberies.
The Ross family was not present in court Wednesday morning.
In late August, Las Vegas police responded to a robbery call at a Burger King on Rainbow Boulevard. The robber took off, but police arrested Shane Ross soon after, at another business two blocks away.
Authorities believe he was tied to multiple armed robberies the same week in that area of the valley.
Police dubbed them "cruiser" robberies, because the suspect parked a motorcycle outside the businesses before robbing them at gunpoint and leaving on the motorcycle.
Ross is "hopeful that he can do his time and seek some help while he's there and deal with his addiction and deal with the mental health issues and come out a better person," Chesnoff said. "I'm confident that he will engage in those treatment programs while he's in custody."
His father represents the northwest portion of the city, Ward 6. He was elected to the Las Vegas City Council in 2005 and is currently serving his third and final term. He lost the Democratic primary in June to Marilyn Kirkpatrick to represent District B on the Clark County Commission.
Contact David Ferrara at dferrara@reviewjournal.com or 702-380-1039. Follow @randompoker on Twitter.
RELATED
Son of Las Vegas Councilman Steve Ross appears in court on robbery charges
Las Vegas Mayor Pro Tempore and family release statement on arrest of son in connection to robberies
Police arrest suspect in 9 'cruiser' robberies after he robbed a Burger King Friday