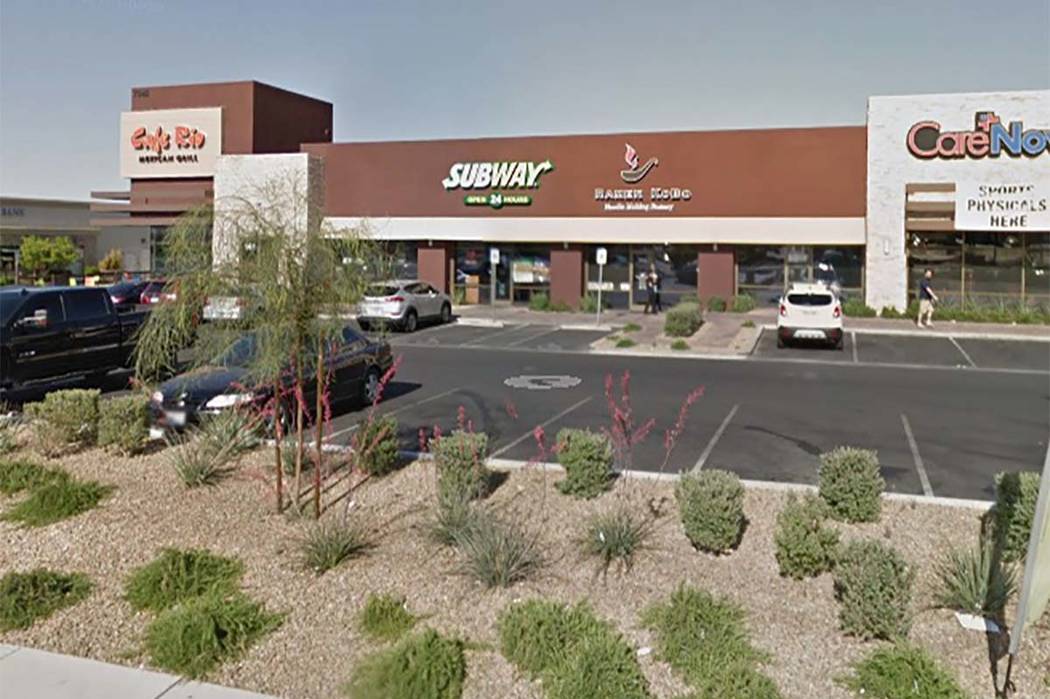 Three people are in custody Tuesday morning after a Subway clerk was beaten and his car stolen in the southwest valley.
About 4:30 a.m., a clerk working at a Subway at 7040 S. Durango Drive, near Warm Springs Road, called police to report a robbery, according to Metropolitan Police Lt. David Gordon.
He said two men and a woman ordered food at the store and then left without paying. When the clerk confronted the trio in the parking lot, they beat him up, took his keys from his pocket and drove away in his 2014 Toyota, Gordon said.
Police later found the stolen car at the Rio, and three people were caught after a foot chase. The clerk wasn't seriously injured, Gordon said, and wasn't hospitalized.
About 5:30 a.m. police were waiting for the clerk to arrive at the Rio and identify the robbers and his vehicle.
Contact Max Michor at 702-383-0336 or mmichor@reviewjournal.com. Follow @MaxMichor on Twitter.
7040 S. Durango Drive Las Vegas, Nevada