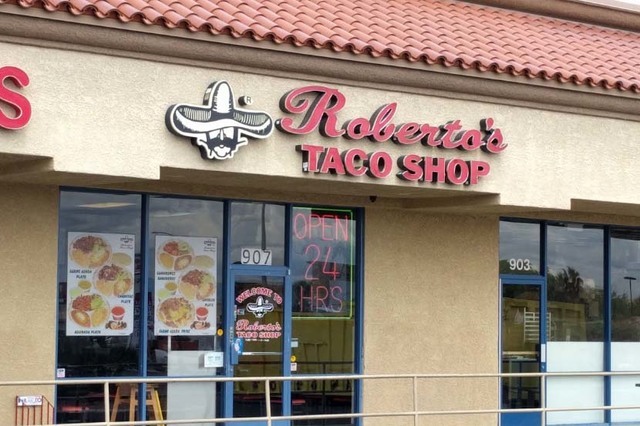 A western Las Vegas taco shop was robbed for the second time in less than a month early Tuesday morning.
Three armed men entered the Roberto's Taco Shop at 907 S. Rainbow Blvd., near Charleston Boulevard, about 12:50 a.m., according to Las Vegas police.
All three men were armed with handguns and took money from the property, Metro officer Laura Meltzer said. None of the employees were injured. It is unknown if any customers were inside the business at the time of the robbery.
This same 24-hour taco shop was robbed by an armed man July 27.
Detectives always look at whether events like this are related to prior events, Meltzer said. A connection has not yet been determined.
Other locations of this restaurant chain have been robbed in recent months.
"People know they keep cash in the business," she said.
Contact Lawren Linehan at llinehan@reviewjournal.com or at 702-383-0381. Find@lawrenlinehan on Twitter.