Which watch? This is the most commonly stolen timepiece in Las Vegas
Updated September 11, 2023 - 9:49 am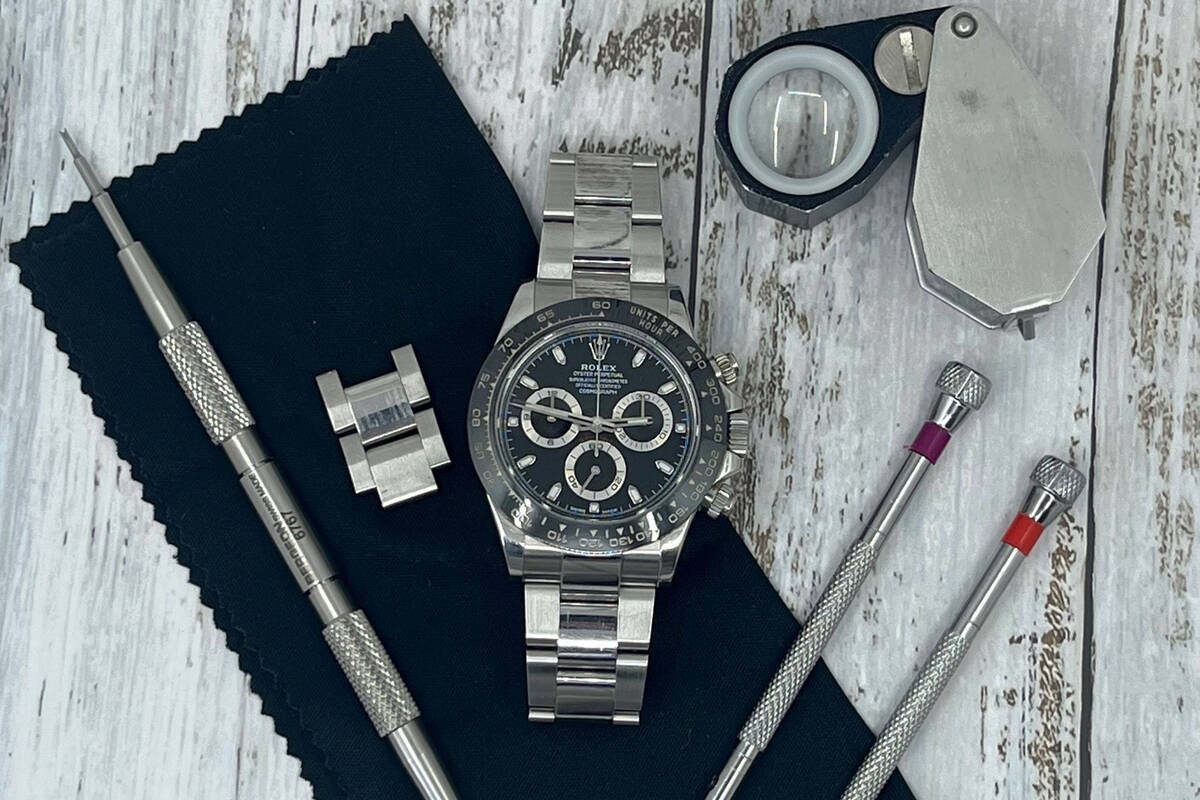 A 59-year-old man was having a party in his suite at the Golden Nugget. He told the Metropolitan Police Department that he put his Rolex Submariner on the dresser in the bedroom.
Ten minutes later, he said, the $19,000 watch was gone.
An international database tracking watch thefts showed a 60 percent increase in stolen high-end timepieces, and Las Vegas was no exception.
The Watch Register, where victims can log the serial number of their missing watches, reported an uptick in Las Vegas in 2023. Seventy percent of watches stolen in Las Vegas were Rolexes.
"Thieves know exactly where to go to target people," said Katya Hills, managing director for the database. "They know where to find rich people who own these watches. They know what kinds of watches they're looking for. They understand what a Rolex looks like so they can target the most high value brands of watches."
The Watch Register could not quantify the total number of watches stolen from Las Vegas, Hills said, because they record watch thefts by either insurance reports or police reports, and insurance claims do not always list the location of the suspected crime.
But Hills said Las Vegas thefts have a distinction: women are most often the suspects.
"Females posing as prostitutes go back to the victim's hotel room and often use substances to knock the victim unconscious while they steal their watch, that's the most common case we see," Hills said.
When victims report their thefts, Hills said, they often detail the circumstances of their loss.
In a statement, Metro wrote that they recommend locking valuable jewelry in a safe when it is not being worn.
The Watch Register allows jewelers, pawn brokers and potential buyers to create an account and run the serial number of a watch to see if it's stolen. Hills said watches stolen in one place often turn up in other countries, even years later.
"We will only have records of watches with proof of loss," Hills said. "So the records we have are lower than the actual thefts that have occurred, because people don't always register or report their loss."
The Watch Register has 80,000 reported watches stolen internationally as of 2023, totaling over $1.2 billion in loss. Hills said one out of every 200 watches potential buyers searched on the site was reported stolen.
Data from the Metropolitan Police Department showed 57 thefts, totaling $3.2 million worth of stolen watches, were reported from June through August this year. At least 35 of the thefts were on the Las Vegas Strip, and 18 of the 57 specifically mentioned a Rolex. Metro did not keep annual statistics specifically related to watch thefts, the department said.
Contact Sabrina Schnur at sschnur@reviewjournal.com or 702-383-0278. Follow @sabrina_schnur on Twitter.