Alleged cult leader also faces sex assault charge in Canada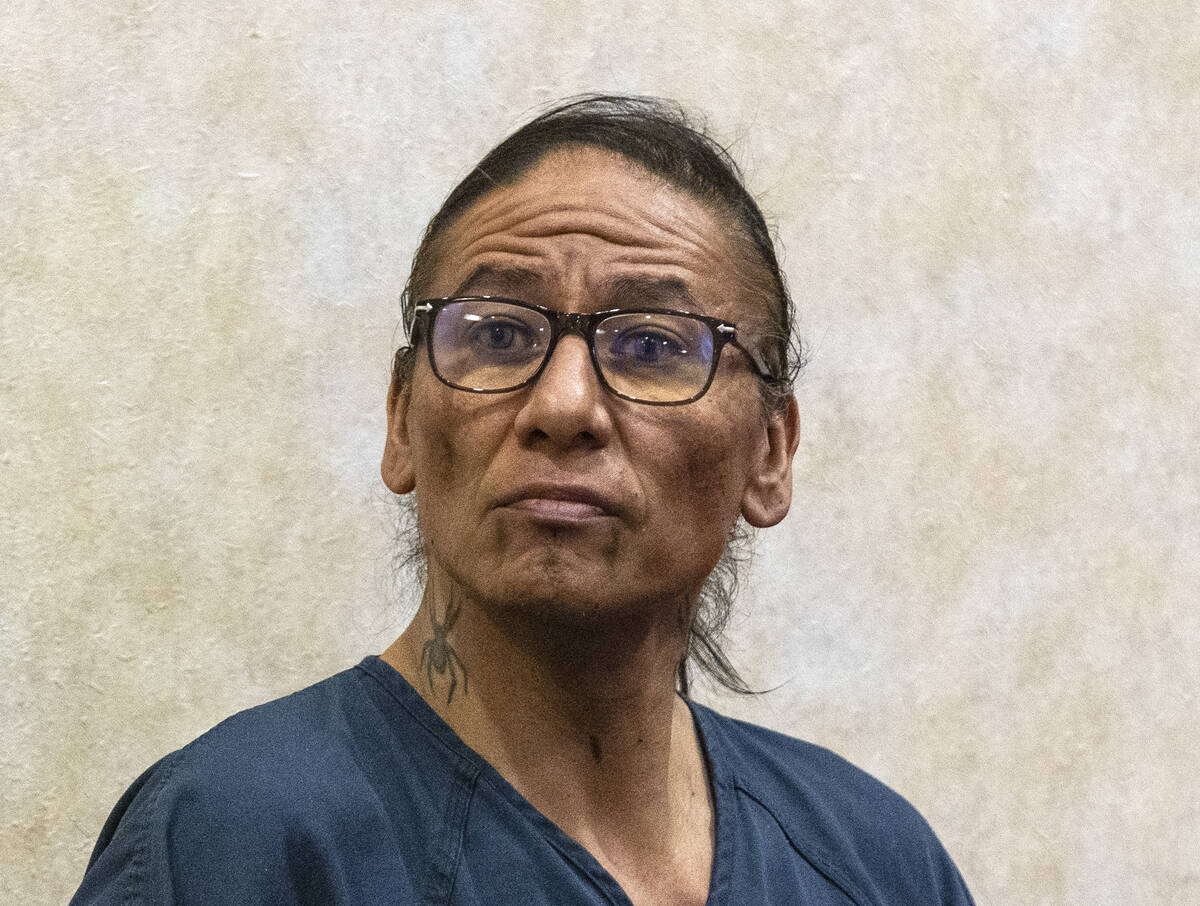 An alleged cult leader accused of sexually abusing women and girls in North Las Vegas is also facing a sexual assault charge in Canada, according to the Royal Canadian Mounted Police.
Nathan Chasing Horse, 46, was arrested Jan. 31 after police raided his North Las Vegas home, where he has lived with up to six women he viewed as wives, according to an arrest report. He has been accused by multiple women of misusing his "spiritual influence" and taking advantage of Native American women and families to operate a cult known as The Circle.
Chasing Horse is also known for playing Smiles a Lot in the Kevin Costner Film "Dances With Wolves."
Royal Canadian Mounted Police Sgt. Kris Clark said a warrant was issued for Chasing Horse in Canada on Thursday.
In 2022, authorities in Keremeos, a village in British Columbia about 20 minutes north of the Washington state border, received a report of a "historical sexual assault," Clark said in an emailed statement on Tuesday.
Further information about the allegation was not immediately available.
On Monday, Clark County prosecutors formally charged Chasing Horse with felony charges of sexual assault against a child under 16, sex assault, child abuse, possession of visual pornography of a child under 16, and four counts of sex trafficking of an adult. He has also been charged with unlawful acts pertaining to a bald or golden eagle, and hunting, trapping, possessing or selling part of a bird of prey, both misdemeanor counts, court records show.
When police raided Chasing Horse's home, they found multiple firearms, drugs, a cellphone with pornographic videos of a child, a partially stuffed bald eagle and bald eagle parts, according to the arrest report.
Multiple women told investigators they were raped by Chasing Horse starting when they were teenagers. Some of the women first met Chasing Horse as young children after their families sought him out for the healing powers he claimed to have, the report said.
Authorities in Canada and the FBI have previously investigated Chasing Horse in connection with sexual assault allegations, the report said. He has also been banished from the Fort Peck Indian Reservation in Montana after he was accused of human trafficking, spiritual abuse and intimidation of tribal members.
He is scheduled to appear in court again on Wednesday morning.
Contact Katelyn Newberg at knewberg@reviewjournal.com or 702-383-0240. Follow @k_newberg on Twitter.