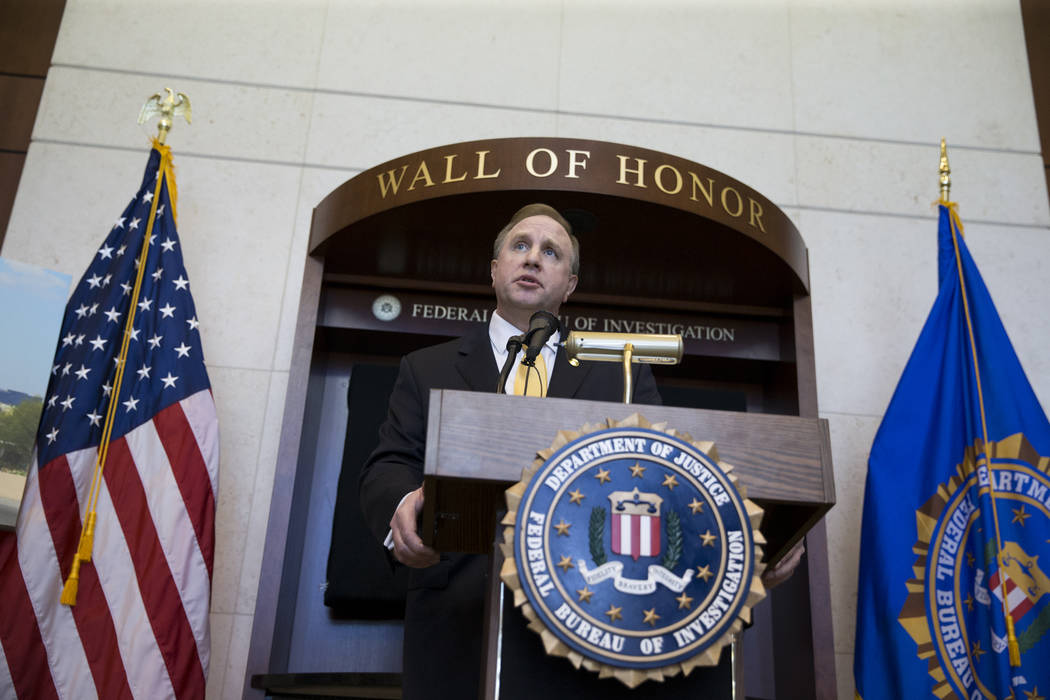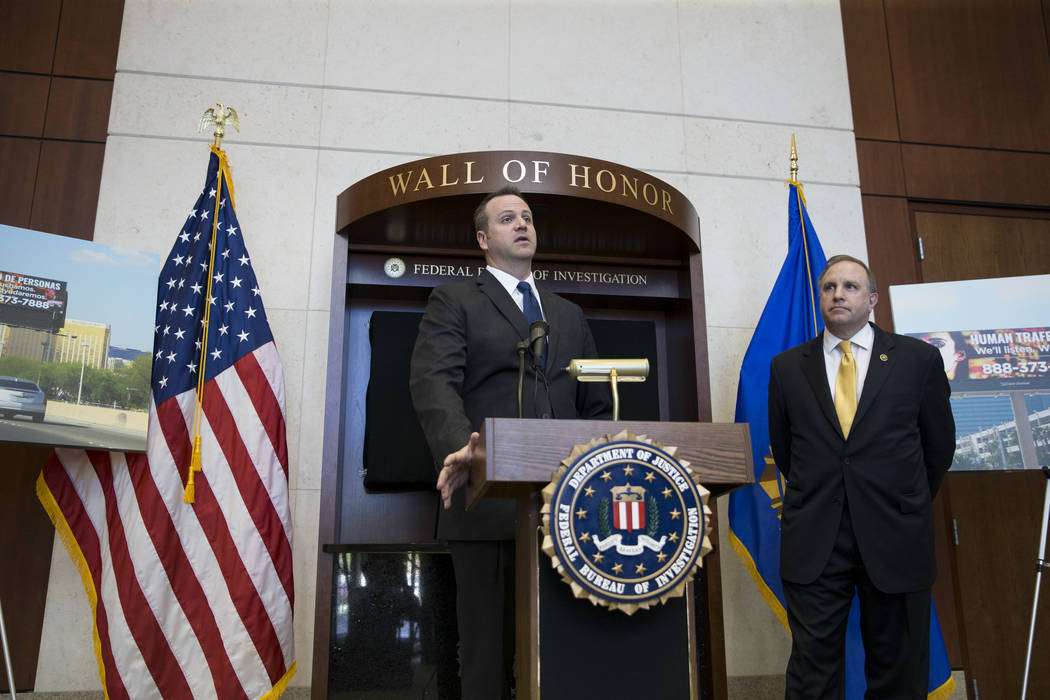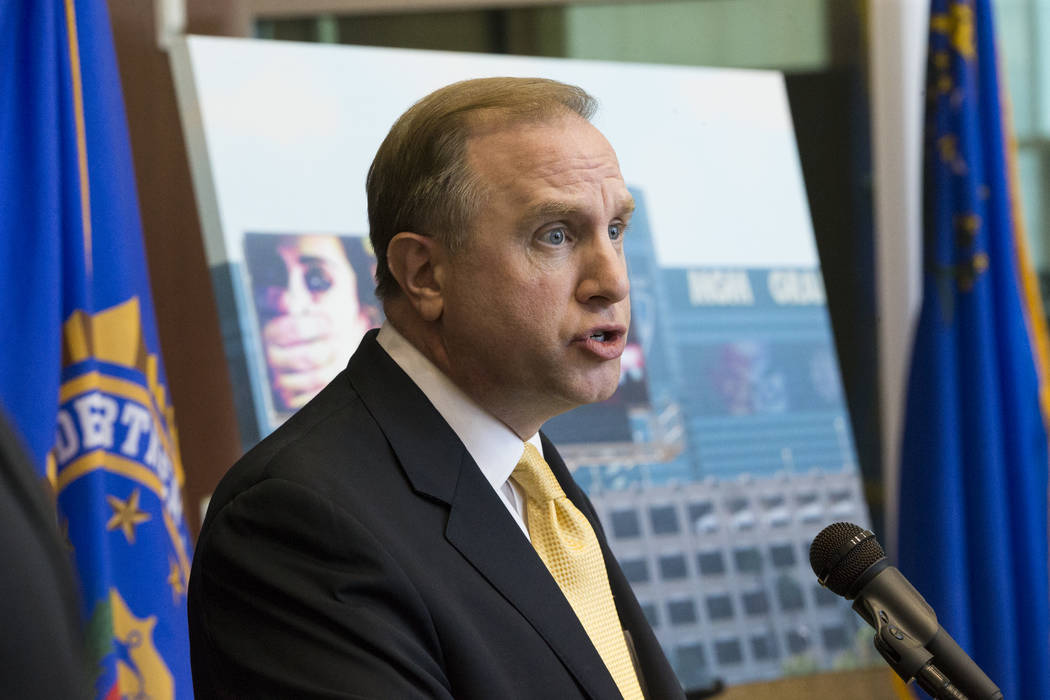 The message that began displaying Thursday on 10 billboards throughout the Las Vegas Valley is short and simple: "Human Trafficking. We'll listen. We'll help."
But the effort — a new partnership between the FBI and advertising corporation Clear Channel Outdoor — has the potential to change lives, Aaron C. Rouse, special agent in charge for the FBI in Nevada, said during a press conference Thursday in Las Vegas.
"Our outreach will assist us in reaching out to the people who feel like they cannot speak for themselves," Rouse said. "They have no voice, but they may have a moment. Somebody who sees them may have a moment to get us involved."
What is human trafficking, Rouse asked rhetorically during the news conference. "Think of it as modern-day slavery," he said.
The FBI has seen 700 cases of human trafficking throughout the nation, and the bureau aims to ensure Nevada isn't a safe haven for abusers, Rouse said.
As part of the joint partnership, the 10 billboards will be rotated among Clear Channel Outdoor's 56 digital billboards, said Adam Barthelmess, its Las Vegas branch president.
In June, Clear Channel Outdoor approached the FBI to donate advertising space for a campaign. Officials with the agency felt human trafficking needed the attention, he said.
Clear Channel Outdoor has worked to bring awareness and has held similar campaigns in 20 markets in the United States. This is the first such campaign in Las Vegas.
In San Francisco, a victim saw a hotline number on one of the transit bus shelters, Barthelmess said. After making the call, the victim was soon rescued.
"What we're launching today in Las Vegas has the same power to affect someone's life in the same way," he said. "We are putting a face on this crime, and its victims are being heard."
The messages will appear in English, Spanish and Chinese, based on the FBI's research on those targeted by this crime, Rouse said.
"This is not simply an American issue," he said. "We want to make sure that the people that are entering this country that are being victimized by human traffickers have a way out."
The billboards will also feature the number for a 24-hour hotline: 888-373-7888.
"This is not about law enforcement," Rouse said. "This is about saving lives."
The staff answering the phones is trained to deal with human trafficking situations. By opening up the lines to the public, Rouse said, he hopes to hold more abusers accountable.
"This is not a victimless crime," he said. "Let the people shine the light on these cockroaches and make them scatter."
Contact Briana Erickson at berickson@reviewjournal.com or 702-387-5244. Follow @brianarerick on Twitter.
About Clear Channel Outdoor
The advertising corporation has donated more than $2 million worth of media space in similar partnerships throughout the year, Adam Barthelmess said.
"Media companies, as well as the public, have the power, duty and responsibility to insert themselves in this dialogue," he said Thursday. "We will offer a life raft for those in need and put human traffickers out of business."
1787 West Lake Mead Boulevard Las Vegas, NV 89106