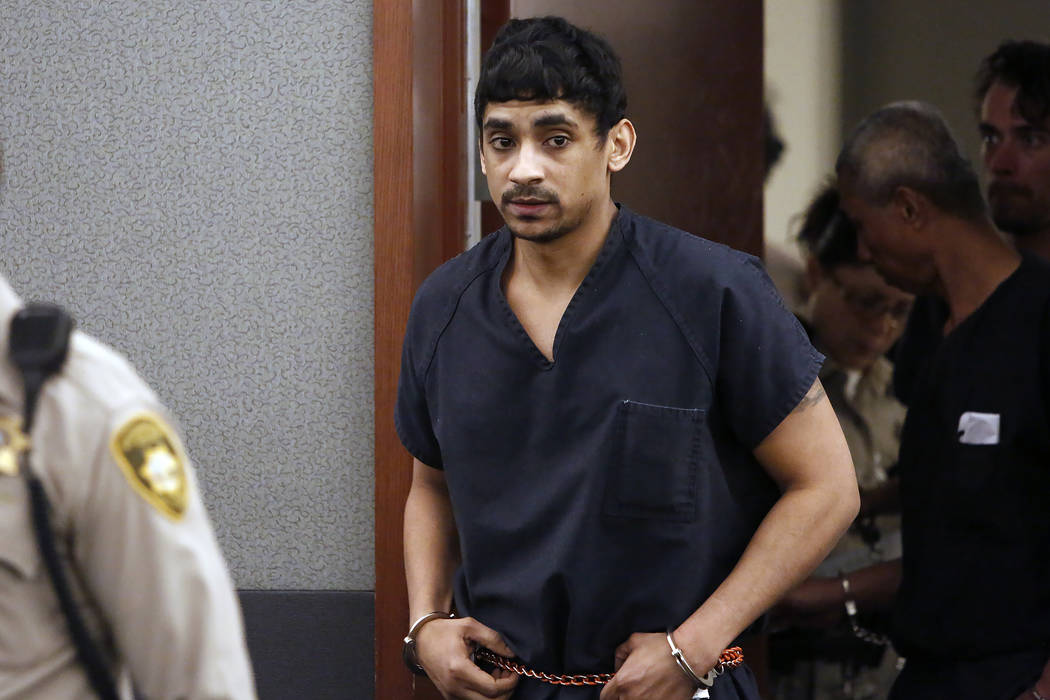 Child sex abuse charges were leveled Friday against Jason Quate, already accused of sex trafficking his wife and killing one of his daughters in Illinois.
Quate, 34, was arrested June 6 on charges of sex trafficking and accepting the earnings of a prostitute. Police have said his wife, Elizabeth O'Dell-Quate, sought refuge at an area women's shelter and reported the abuse. She also told authorities that one of their children, a 6-year-old girl, had been killed and left in a home in Centreville, Illinois. Police found the body where she said it would be.
Quate appeared in court Friday for an arraignment on additional charges, including five counts of sexual assault against a child younger than 14, 21 counts of lewdness with a child younger than 14, open or gross lewdness with a child under 18, and six counts of child abuse or neglect.
Police found the Quates' two teenage girls inside the Quates' home near Sahara and Eastern avenues with signs of abuse and neglect, authorities have said. A Metropolitan Police Department report on the child abuse charge shows the teens appeared pale and had multiple scars their faces, legs, arms, legs, torsos and heads. The girls were not attending school.
Quate told police he would discipline the girls by spanking them or hitting them with a belt and sometimes used an extension cord, the police report shows.
Quate also is accused of possession of child pornography. While being interviewed by detectives, he admitted to killing his daughter and hiding her body, but asked for an attorney when the officers alleged sexual abuse had occurred, the report states.
This is a developing story. Check back for updates.
Contact Wesley Juhl at wjuhl@reviewjournal.com and 702-383-0391. Follow @WesJuhl on Twitter
Related
Man accused of forcing wife into sex-trafficking also faces child porn charge
Las Vegas man admitted killing daughter, according to police
Las Vegas couple accused in daughter's killing head to court in 2 states
No bail for Las Vegas man charged with sex trafficking his wife
Child's remains found at Illinois home; father jailed in Las Vegas