Cristiano Ronaldo accused of obstructing sex assault investigation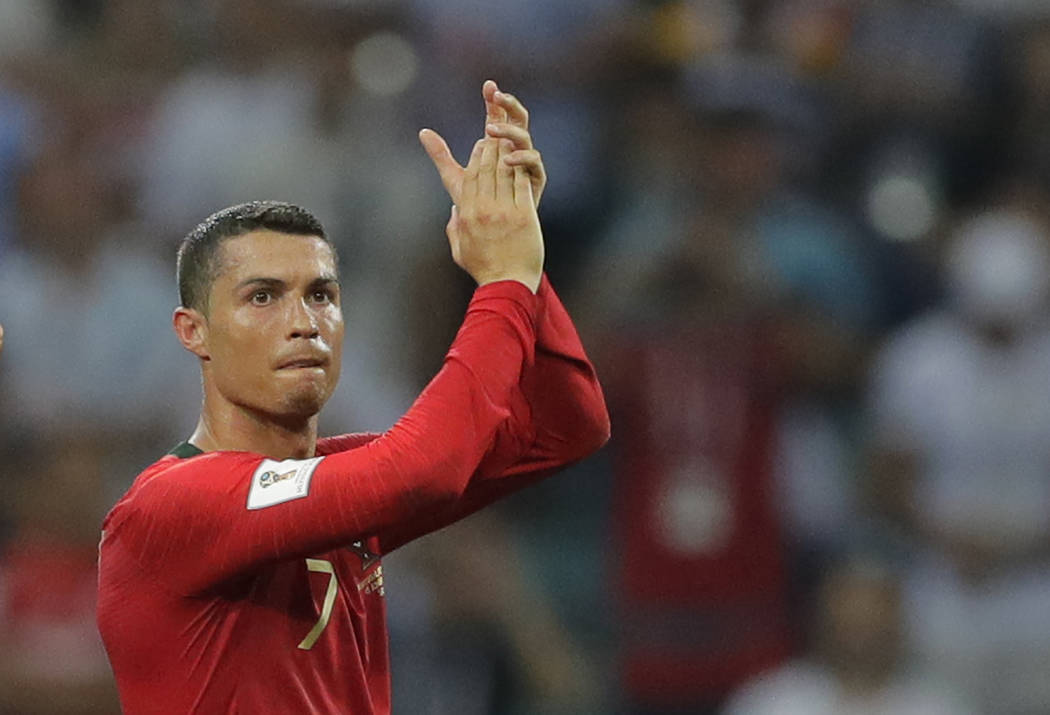 A lawsuit accusing international soccer star Cristiano Ronaldo of obstructing a criminal investigation into claims of sexual assault leveled against him in 2009 was filed Thursday in Nevada District Court, records show.
The 31-page lawsuit also names a corporation and a group of John Does as defendants. In the lawsuit, they are referred to as the 33-year-old Portuguese soccer player's "team of fixers" hired to bury the accusations, the complaint says. Ronaldo and the other named defendants allegedly "participated in the conspiracy to obstruct the criminal investigation and prosecution of Cristiano Ronaldo" for the alleged sexual assault.
The assault happened June 13, 2009, at a Las Vegas hotel, according to the criminal complaint. Public court records name the plaintiff in the new lawsuit as Kathryn Mayorga, who is being represented by attorney Leslie Mark Stovall.
Stovall could not be reached for comment Saturday night.
The two met the night before at a nightclub inside the Palms, the complaint said.
Last year, German magazine Der Spiegel uncovered documents revealing an out-of-court settlement between Ronaldo and the victim, who at the time was identified only as an American woman. The 2010 settlement is mentioned in the new lawsuit.
The complaint said that the previous private mediation, which happened in Las Vegas, was the result of Ronaldo and "his team" threatening to falsely and publicly implicate Mayorga in a false accusation in order "to obtain money" from the soccer player.
Ronaldo was not present for the out-of-court negotiation, the complaint said.
The lawsuit states that during the alleged rape Mayorga repeatedly said no to Ronaldo and that after the attack, Ronaldo apologized, saying that "he was usually a gentleman."
On the same day of the attack, Mayorga had a sexual assault examination done at a local hospital, and she reported the assault to the Metropolitan Police Department, according to the lawsuit. At the time, she identified her attacker "as a famous soccer player, but refused to provide a name out of fear of public humiliation and retaliation," the complaint said.