CSN professor charged with lewdness
December 15, 2017 - 5:51 pm
Updated December 15, 2017 - 6:26 pm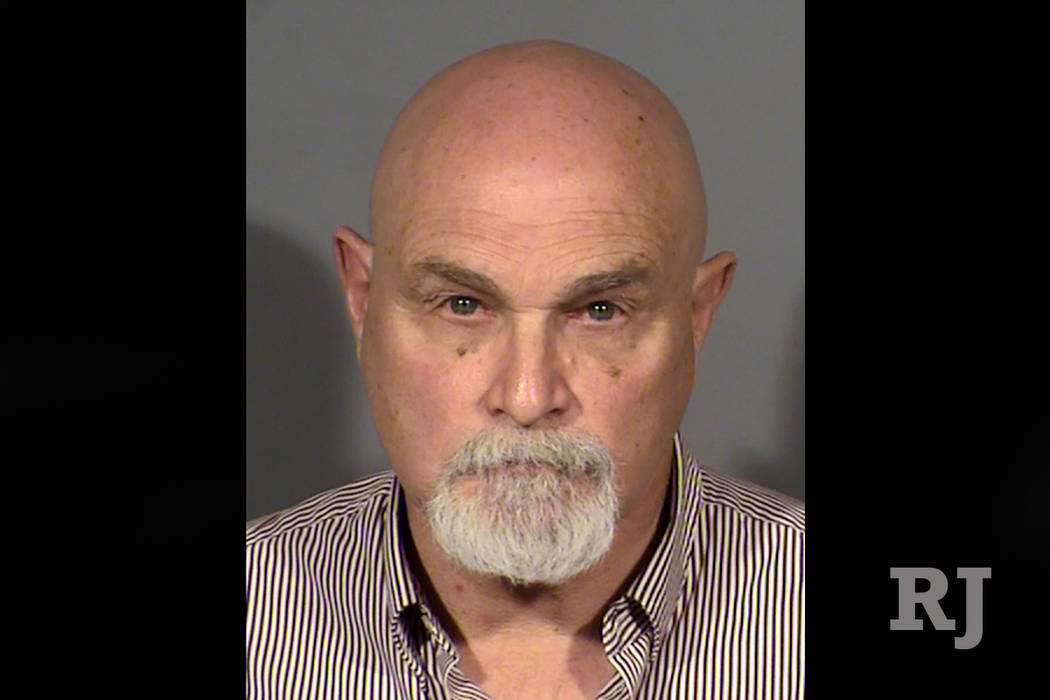 Attorney and College of Southern Nevada professor Mark Peplowski has been arrested on lewdness charges.
The political science professor faces two counts of open or gross lewdness, a gross misdemeanor offense, in connection with two separate incidents earlier this year. He was booked into the Clark County Detention Center on Wednesday, nearly a week after the warrant for his arrest was issued.
According to a criminal complaint filed Dec. 7, Peplowski engaged in sexual conduct in a public location on June 8 and again on July 19. No other details about the two incidents were immediately available, and his attorney, Dustin Marcello, declined to comment on the case Friday.
Peplowski has been licensed to practice law in Nevada since 2000, according to the State Bar of Nevada website, which lists no disciplinary action for the attorney.
A Clark County spokeswoman confirmed Friday that Peplowski is on the county's panel of independently contracted justices of the peace pro tem, who are typically recommended by the local legal community. He last sat on a case in 2010 in Boulder City.
Peplowski also has been prominent in the campaign world. He ran a political sign company called Signs-n-such and has more than 30 years of experience in working on campaigns.
Richard Lake, a CSN spokesman, declined to comment Friday on Peplowski's arrest.
Peplowski, a professor in the Department of Social Sciences at the CSN Henderson campus, started part time at the college in 1995. He became a full-time employee in August 2001, and regents granted him tenure in March 2006. Months later, college administrators moved to fire him after he was arrested and charged with soliciting a prostitute.
He was booked on June 24, 2006, after a sting operation by Las Vegas police officers who said they witnessed a prostitute get into Peplowski's car and later leave with $50. The woman told police the money was payment for a sex act, the Las Vegas Review-Journal reported in 2006.
Richard Carpenter, then president of the college, later said the move to fire Peplowski was premature and retracted it.
Calls made Friday to Peplowski and Osvaldo Fumo, his attorney during the 2006 solicitation case, were not returned.
Peplowski made his initial appearance in the lewdness case Friday morning in Las Vegas Justice Court, and he was released on his own recognizance. He is due back in court for a preliminary hearing Feb. 22.
Contact Rio Lacanlale at rlacanlale@reviewjournal.com or 702-383-0381. Follow @riolacanlale on Twitter.