Las Vegas community leaders discuss efforts to fight human trafficking
Updated January 18, 2023 - 7:24 pm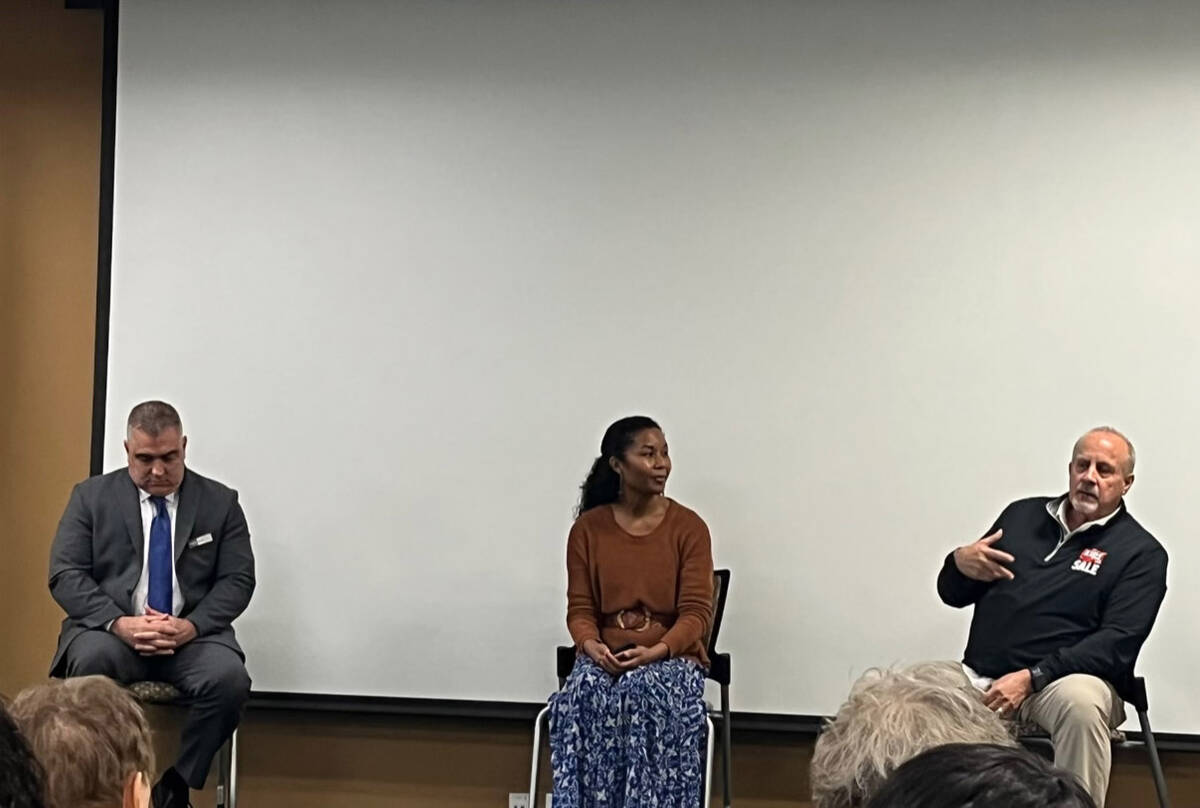 Las Vegas community leaders discussed efforts to fight human trafficking in the community during a "fireside chat" Wednesday at Metropolitan Police Department headquarters.
The chat was part of the Southern Nevada Human Trafficking Task Force's first quarterly meeting of 2023.
Brittany Hopballe, program director for RISE Human Trafficking Victim Services, said the purpose of the event was to highlight individuals in the community who play an important part in identifying human trafficking victims and educating others.
"We are the entertainment capital of the world," Hopballe said. "And because of that, it fuels the demand for commercial sex, which fuels the demand for traffickers to then potentially bring their victims here."
Hopballe also said the rule "see something, say something" is the best way for citizens to stop human trafficking in the city.
Also at the meeting, the police department announced a new full-time coordinator for the task force. Jhenna Halili said that when she officially assumes the role next week, she will aim to have more educational meetings and community outreach.
"I think the community should really be on the outlook for all these educational opportunities, outreach, and just getting to know who the people in your community are," she said.
The panelists at the event included Laura Jamison, assistant director of crisis management at Wynn Las Vegas; Fred Bennett, director of security at the Palms; Adia Lancaster, director of New Hope Foundation International; and Kevin Malone, founder of nonprofits Kids Not for Sale and the U.S. Institute Against Human Trafficking.
Contact Justin Razavi at jrazavi@reviewjournal.com. Follow justin_razavi on Twitter.