Las Vegas fire captain jailed on charge involving child prostitute
Updated April 18, 2017 - 5:05 pm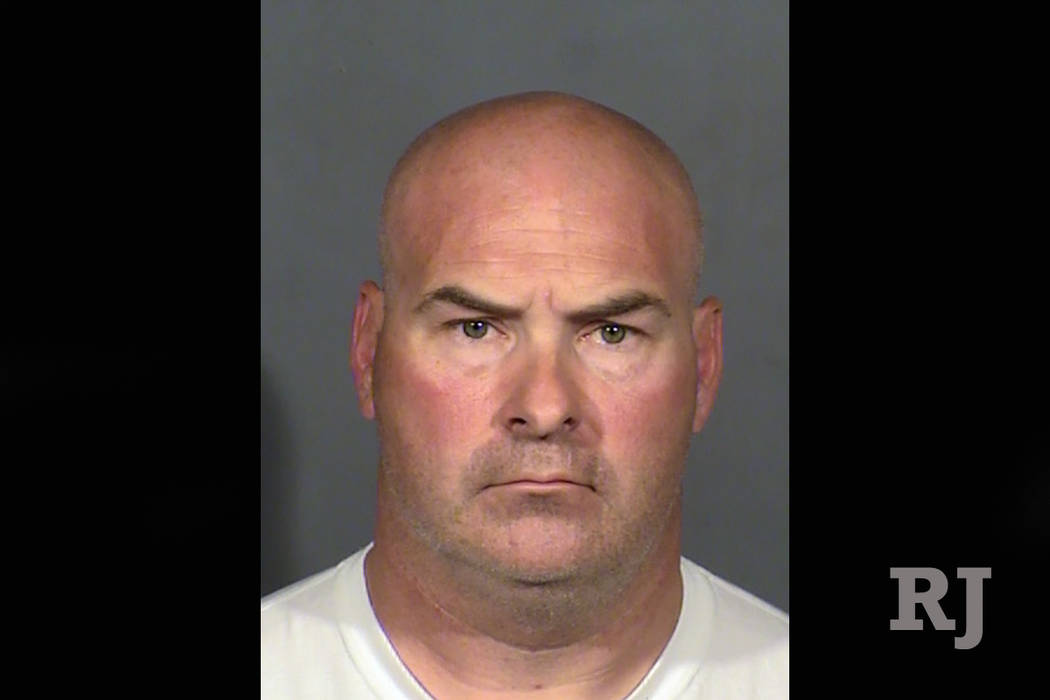 A Las Vegas fire captain was arrested Monday on charges related to the solicitation of a child for sex.
Richard Odell Loughry, 46, was jailed on charges of lewdness with a child under 14, statutory sexual seduction and soliciting or engaging in child prostitution, booking and jail records show.
Loughry has been employed by the Las Vegas Fire Department since May 5, 1997, said David Riggleman, director of communications for the city of Las Vegas.
"Obviously, those are serious charges and would be of great concern to the city, no question," Riggleman said.
Loughry received more than $226,000 in total pay and benefits in 2016, according to TransparentNevada.com.
Attorney Louis Schneider represents the victim, who said she had sex with a man about six weeks ago at a firehouse after he responded to an online advertisement.
She described being walked through a garage and firehouse and into a room with a plaque on the door that read "captain's dorm," Schneider said. The girl also gave details about the walls and the blanket on the bed.
The attorney asked the girl to write down everything she remembered about the incident, and he reported her statement to the FBI.
"She's traumatized," Schneider said, "and under the full care of doctors."
He said he was offended by the allegations in the case.
"A firehouse is a place of refuge, a safe haven staffed by men and women who risk their lives to save others," he said.
Further details regarding the allegations that led to Loughry's arrest were not immediately available. Prosecutors declined to comment.
Loughry was being held Tuesday evening at the Clark County Detention Center.
Contact Mike Shoro at mshoro@reviewjournal.com. Follow @mike_shoro on Twitter. Contact David Ferrara at dferrara@reviewjournal.com or 702-380-1039. Follow @randompoker on Twitter.
Legal definition
Nevada law defines statutory sexual seduction as "ordinary sexual intercourse, anal intercourse or sexual penetration committed by a person 18 years of age or older with a person who is 14 or 15 years of age and who is at least 4 years younger than the perpetrator."