Las Vegas man accused of practicing medicine without license indicted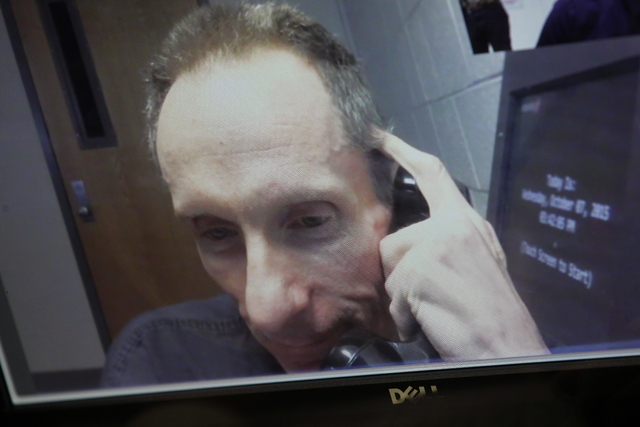 An alleged phony doctor accused of threatening lives by performing sham medical procedures without a license has been indicted on more than two dozen charges, including sexual assault and child abuse, prosecutors said Thursday.
Rick Van Thiel, 53, who sits in federal custody on separate drug charges, faces the possibility of life in prison without the possibility of parole on six counts of sexual assault resulting in substantial bodily harm. He also was indicted on 24 other counts.
"He claimed he could cure cancer, he could cure AIDS, he could cure a number of things, he could perform abortions," Chief Deputy District Attorney Marc DiGiacomo said.
In one case, the prosecutor said, a procedure Van Thiel performed on a woman caused "massive infections," and "she almost died in the hospital when she began hemorrhaging."
DiGiacomo told a judge Thursday that prosecutors are waiting for a medical examiner's report on how at least one of Van Thiel's "patients" died in June 2015.
Van Thiel, who had upward of 80 patients, had persuaded a 31-year-old man diagnosed with AIDS to stop taking anti-viral medication. DiGiacomo added that "three or four" other patients of Van Thiel have died.
In the latest indictment, Van Thiel, who prosecutors say espouses the beliefs of the anti-government "sovereign citizen" movement, faces two counts of sexual assault, and one count of child abuse, neglect or endangerment. He also was indicted on 17 counts of engage as physician, physician assistant, perfusionist or practitioner of respiratory care without valid license or with fraudulently obtained license, not resulting in substantial bodily harm. Prosecutors are also pursing two counts of the same charge resulting in substantial bodily harm, along with two counts of performance of health care procedure without license, resulting in substantial bodily harm.
In federal court, Van Thiel is accused of illegally possessing two handguns as a felon on Sept. 30.
Authorities seized the weapons and ammunition from a safe in a trailer owned by Van Thiel at 4928 E. Monroe Ave., according to an earlier federal complaint.
A man identified as Ronnie Leonard Grayson told authorities that he gave Van Thiel one of the weapons as collateral for a circumcision Van Thiel performed on him, the complaint said.
Van Thiel is barred from possessing handguns because of felony convictions that include attempted battery with substantial bodily harm, robbery, attempted robbery, burglary and assault with a firearm on a person, according to the complaint.
This is a developing story. Check back for updates.
Contact David Ferrara at dferrara@reviewjournal.com or 702-380-1039. Find @randompoker on Twitter.
RELATED
Woman says a visit to 'doctor' was a nightmare on Monroe Avenue
Alleged fake doctor more dangerous than serial killer, Las Vegas judge says