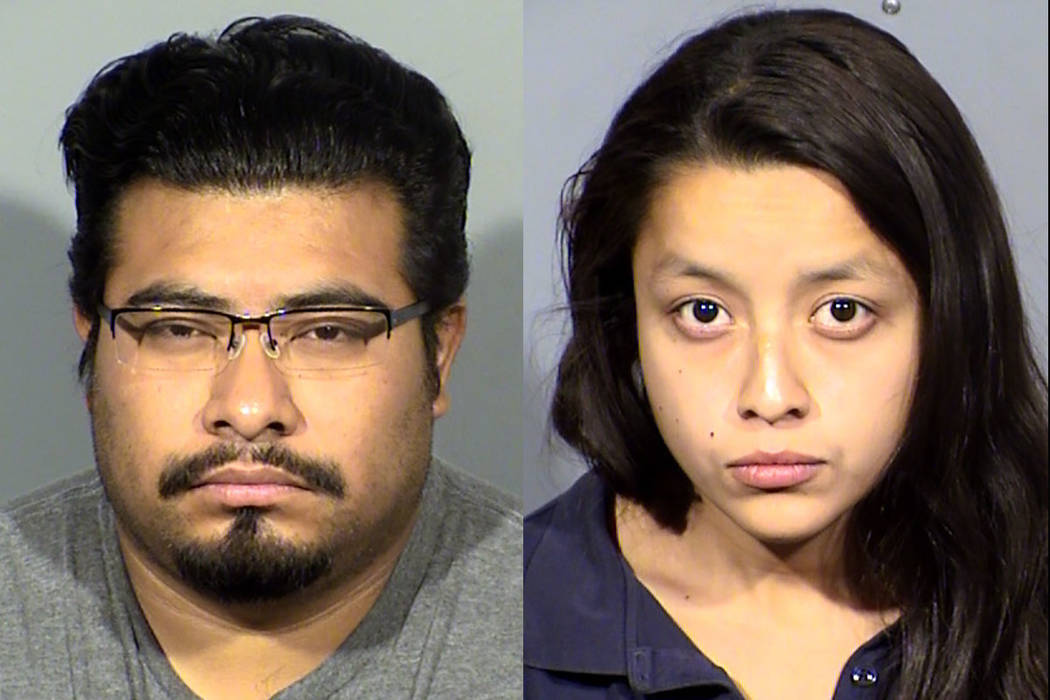 A Las Vegas man was booked into the county jail Wednesday, joining his girlfriend in facing felony charges related to the luring and assault of a 13-year-old girl in March.
Javier Paz-Flores, 20, was booked into the Clark County Detention Center on charges of luring a child to commit a sex act, kidnapping, conspiracy, lewdness with a minor younger than 14 and child sex abuse or exploitation resulting in substantial bodily harm, jail logs show.
His girlfriend, Kasandra Sarabia, 22, was arrested Friday in connection with the same event.
The 13-year-old girl told Las Vegas police she was standing in front of her home March 31 when a woman approached her and pressured her to get into a car with her. The girl was taken to a nearby apartment, where she was given several alcoholic beverages and assaulted, according to a police report on Sarabia's arrest.
According to the report, the girl sent a text message to a friend that she needed help. She sent her location using an iPad, and police responded.
Contact Wesley Juhl at wjuhl@reviewjournal.com and 702-383-0391. Follow @WesJuhl on Twitter.