Las Vegas police arrest ex-USA Gymnastics coach on lewdness counts
Updated July 11, 2020 - 5:21 pm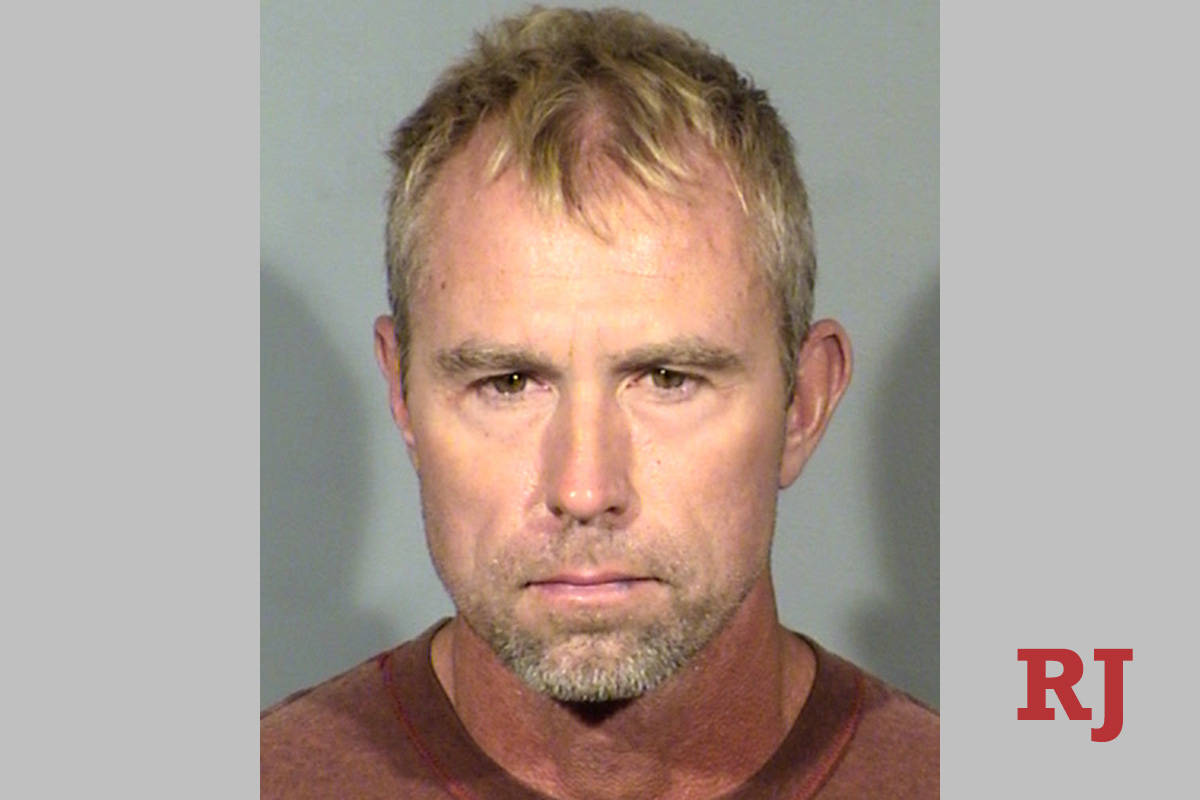 A former gymnastics coach arrested by Las Vegas police on Friday has been charged with more than a dozen counts of lewdness with a child under 14, nearly a year after he was suspended from coaching USA Gymnastics because of alleged "sexual misconduct" involving a minor.
Metropolitan Police Department sex crimes detectives arrested 52-year-old Terry Gray on Friday, police announced Saturday afternoon. Gray, who police said was a gymnastics coach in Las Vegas from 2009-15, has been charged with 14 felony counts of lewdness with a minor under 14, according to Las Vegas Justice Court records.
According to the U.S. Center for SafeSport website, Gray was suspended from coaching USA Gymnastics in October 2019, because of alleged "sexual misconduct" involving a minor, and "physical misconduct." He was suspended "from all contact" until Oct. 18, 2021, according to USA Gymnastics' website.
The Orange County Register newspaper in California reported in July 2018 that Gray had continued to work with young children at a Southern California gym despite being under investigation for nearly a month. The paper also reported that Gray had previously worked for Brown's Gymnastics in Las Vegas, located at 5277 Cameron St., near Hacienda Avenue and Decatur Boulevard.
A Facebook post from the Las Vegas gym dated Sept. 29, 2009, stated the gym "would like to welcome Coach Terry Gray!!! Check out Terry's impressive bio at www.brownslv.com !!!!" No mention of Gray was found on the gym's website on Saturday, and he was not listed as a staff member.
The gym did not immediately return a request for comment Saturday afternoon.
Suspensions, bans
USA Gymnastics has been entrenched in reports of sexual abuse of athletes starting in 2016 when the Indianapolis Star reported that athletes had come forward to say former national team doctor Larry Nassar had sexually abused them. Hundreds of athletes in recent years have said Nassar, who is serving decades in a Michigan prison, abused them under the guise of treatment.
Since 2016, there have been 16 people affiliated with USA Gymnastics, including Gray, who have been suspended or banned from the organization due to allegations of sexual misconduct or sexual harassment involving a minor, according to a SafeSport online database. The database publicized cases "that could pose a potential risk to the broader sport community," the website said.
There were an additional 64 people who were banned from USA Gymnastics due to a "criminal disposition" involving a minor, although the database did not indicate if those cases involved sexual misconduct.
The database indicated that Gray's suspension came from an allegation out of Temecula, California, which is about 86 miles southeast of Los Angeles. It was unclear if USA Gymnastics has investigated Gray for any allegations from Clark County.
The entire database, which dates to 1990, lists one person whose disciplinary action is connected to Nevada — a Gilberto Pantiga who faced a "criminal disposition" involving a minor in Las Vegas, according to the website. Pantiga was officially deemed "ineligible" to participate in USA Gymnastics in May 2018.
In July 2018, the Orange County Register reported Gray had been under investigation nearly 15 months before the official decision was made to suspend him.
The newspaper reported Gray was placed on USA Gymnastics' suspension list on June 29, 2018, but that he had continued to work at SCEGA, a gymnastics club in Temecula. In 2018, Kathy Strate, an SCEGA director, told the Orange County Register that USA Gymnastics did not notify the club when Gray came under investigation.
The Orange County Register reported that USA Gymnastics told SCEGA that the allegations against Gray "did not take place in (SCEGA's) facility, and dated back to a 2012 allegation."
Gray's lawyer listed in the Las Vegas Justice Court docket did not immediately respond to request for comment on Saturday afternoon. Gray does not appear to have any other criminal history in Clark County, according to court records.
The 52-year-old was officially charged on July 7, court records show. It was unclear where Gray was arrested, but he was booked into the Clark County Detention Center on Friday, jail records show.
Further information about his arrest was not immediately available.
He remained in the jail Saturday without bail, court records show. Gray is due to appear in court on Monday.
Police said anyone who believes they may be a victim of Gray's, or who has information about the case, should contact Metro's sexual assault section at 702-828-3421. Anonymous tips can be left with Crime Stoppers at 702-385-5555.
Contact Katelyn Newberg at knewberg@reviewjournal.com or 702-383-0240. Follow @k_newberg on Twitter.