Las Vegas school coach tried to kiss 14-year-old girl, police say
November 21, 2017 - 11:37 am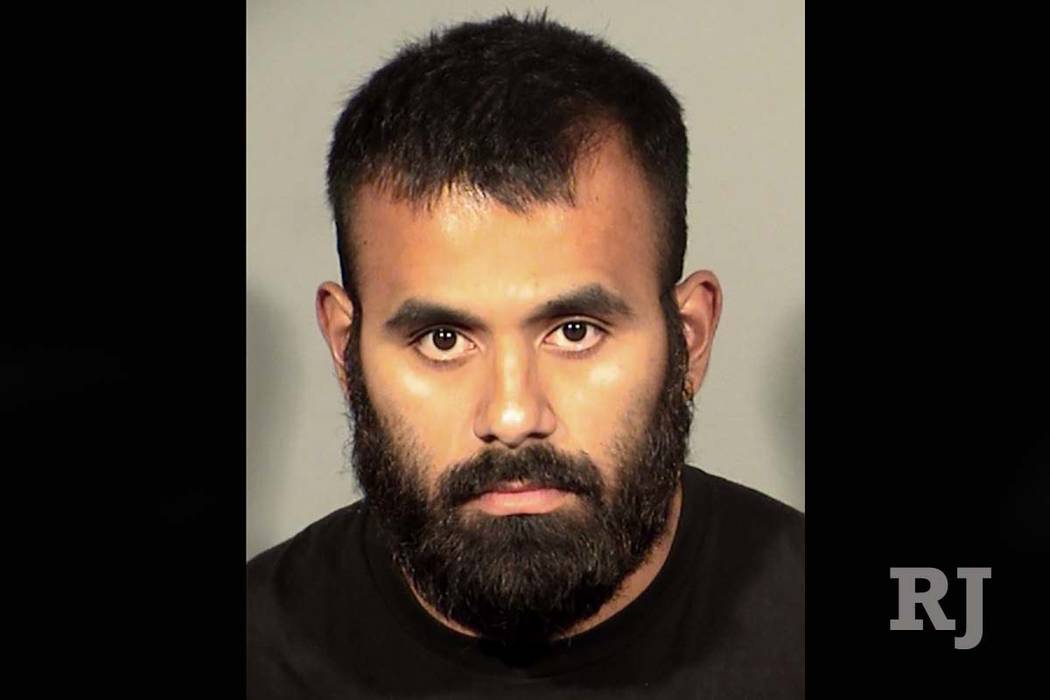 A 25-year-old former soccer coach at Clark High School arrested last week is accused of attempting to kiss a 14-year-old freshman on the lips before a football game.
The student reported she was waiting in the cafeteria before the football game with her brother's girlfriend on Oct. 20 when the coach, Juan Alfredo Chavez, approached and told her to come with him, according to the arrest report. The two exited the school by the baseball field, where Chavez asked the student to give him a hug, according to the report.
"As they hugged from the side, Chavez reached his arm around her back, grabbing her left shoulder with his hand and pulled her close to him at which time he leaned his head in and tried to kiss her on the lips," the report quoted the student as saying.
The student reported Chavez' lips got about three to four inches away. The student pulled away and left.
The student told police she had known Chavez for four years, having met him when he coached older brother at Clark High School.
She told police she never communicated with him by text or social media, but said Chavez had previously asked the student for hugs goodbye.
School cameras captured part of the incident, although the alleged kissing attempt was outside the camera's view.
The arrest report categorizes Chavez as a paid coach. In announcing the arrest last week, the district said he was a volunteer.
Chavez, who had been a coach since December 2010, has been removed from the district's approved coaches list and is no longer allowed on school district properties across the Las Vegas Valley, police said. According to the school district, Chavez successfully passed a background check in order to be a coach and have contact with students.
He is the sixth school district employee to be arrested since July 1, the start of the new fiscal year for the district. His is the second district arrest involving lewdness with a child.
During the 2017-18 year, the district arrested 11 staff members on allegations of sexual misconduct with a child. A Review-Journal investigative series titled Broken Trust highlighted some major issues contributing to the problem, including providing sufficient training for employees and requiring thorough background checks.
The series found the district's training was out-of-date with current laws and didn't include enough concrete examples of what behavior would be inappropriate.
After the series ran, the district created and implemented a new social media policy for employees and a new state law was passed requiring more-thorough background checks on all employees and volunteers in the district.
Contact Meghin Delaney at mdelaney@reviewjournal.com or 702-383-0281. Follow @MeghinDelaney on Twitter.