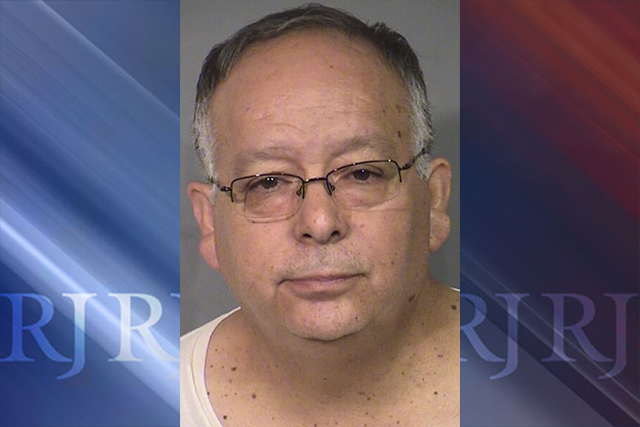 A lawsuit against the Clark County School District and the Mack Middle School teacher's assistant accused of sexually assaulting an autistic student is heading to federal court.
The school district filed to have the case removed from Clark County court this week.
Las Vegas' Ladah Law Firm first filed a lawsuit on behalf of the student and her mother, whose names are kept confidential in court documents, against the school district, a string of unnamed employees and administrators and Mack Middle School special education teacher's assistant Fausto Barraza-Balcazar, 59, shortly after the man's arrest last month.
Joseph Chu, an attorney for the Ladah firm, said Friday that having the case moved to federal court wasn't unexpected because one of the claims fell under Title IX law.
Passed in 1972, Title IX prohibits discrimination on the basis of sex in education programs that receive federal funding. It can also cover acts of sexual harassment and prohibited sexual conduct.
"The school district has exercised its right to remove, because there is a federal question," Chu said Friday. "We're happy to litigate the case in any court or forum. In our view, the merits remain the same regardless of which court we're heard."
Barraza-Balcazar faces four felony counts of lewdness with a child under 14 in connection with acts involving two students. Police said a teacher caught the man pressing his body against a 13-year-old autistic student in a laundry room at the school May 10.
That teacher sent a text message to the school's principal about the incident, which triggered a weekslong investigation that included allegations of assault against other special needs students.
The lawsuit claims that the school district was negligent, because it should have known that special education students were particularly vulnerable. The district negligently and intentionally inflicted harm on the girl by failing to adopt appropriate procedures and training to prevent such sexual abuses.
The student has the mental capacity of a 5-year-old, according to a police affidavit. A sexual assault examination done at Sunrise Hospital and Medical Center came back negative, but the student told a forensic interviewer that the teacher's assistant had touched her breast and vaginal area.
Two other students who had contact with Barraza-Balcazar were also scheduled for forensic examinations in May — a 12-year-old autistic student with the mental capacity of a 2- or 3-year-old, who would say only that "Mr. B. is bad," and a nonspeaking boy, who must wear a diaper.
The boy's mother told police the child's behavior had changed recently, and the teacher reported that Barraza-Balcazar was taking a long time to change the child's diaper.
Barraza-Balcazar must provide his own defense in the case, according to court documents. A school district spokeswoman said the district doesn't comment on pending litigation.
Barraza-Balcazar has worked for the school district since 2011, public records show. He is scheduled to appear in court Aug. 8 for a preliminary hearing.
Contact Wesley Juhl at wjuhl@reviewjournal.com and 702-383-0391. Find @WesJuhl on Twitter.