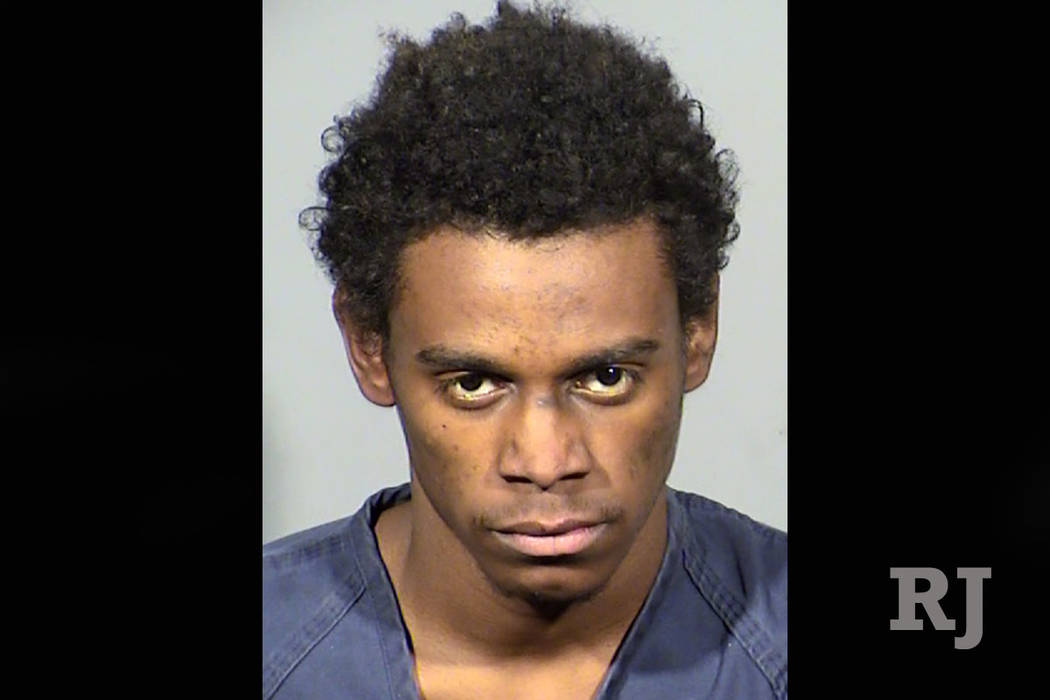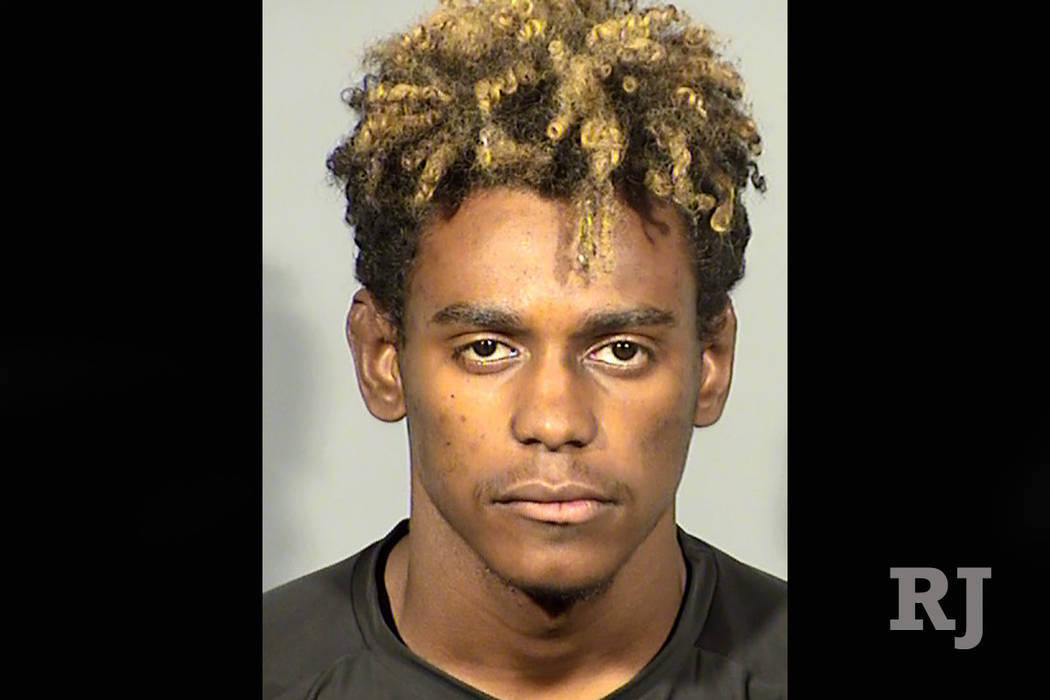 The 21-year-old man accused of abducting and forcing a UNLV student to perform a sexual act on him last week had a previous arrest at a Las Vegas high school a month before the abduction, according to court documents.
Juh'Juan Washington's previous arrest came Sept. 18 after he was spotted on campus at Silverado High School, 1650 Silver Hawk Ave., near Spencer Street and Pebble Road. School officials told school police he was seen wearing a backpack and speaking with students about 7:15 a.m., 15 minutes after class had started, court documents show.
The documents said he had previously been convicted of a sexual offense and had violated his parole.
"I asked Juh'Juan if he knew the stipulations of his parole, to which he stated, he knew that he wasn't supposed to be around any schools," a school police officer wrote in an arrest report.
Police documents spell Washington's first name as "Juh'Juan" while court records spell his name as "Juhjuan."
The high school case was one of several such events in which police agencies identified Washington, 21, as the suspected perpetrator. Metropolitan Police Department officers arrested him Sunday and accused him of forcing the UNLV student at gunpoint to perform the sexual acts on him.
Prosecutors charged Washington with 15 counts, including felony sexual coercion, first-degree kidnapping and robbery. Washington was being held on $1 million bail in Clark County Detention Center as of Thursday evening.
In the high school incident, prosecutors charged Washington with giving false information to police, loitering on school property, interfering with a pupil attending school and luring a minor. However, the latter three charges were dropped, court records show. The records also indicate prosecutors did not seek jail time for Washington's charge of giving false information to police.
Requests for comment from District Attorney Steve Wolfson were not returned Thursday evening.
Other incidents
About 6:15 a.m. Friday, police said a student parked her car on the second floor of Cottage Grove Parking Garage, on the UNLV campus near Maryland Parkway and Flamingo Road, when an armed man approached her as she was removing items from the car.
Officers wrote in an arrest report that the man, later identified by officers as Washington, forced her back into the car and made her drive to two different locations, where he forced her at gunpoint to use her feet to perform sexual acts on him, which he recorded on a phone. First they drove to a parking lot north of UNLV campus before moving to the intersection of Katie Avenue and Cambridge Street.
The student later grabbed his gun from on top of the man's leg as he was putting his pants back. She told him to get out of her car, called 911 and chased him for a short time.
The previous day, the arrest report said, a man matching Washington's description pointed a handgun at a 32-year-old woman about 5:30 a.m. on the 2100 block of Sealion Drive, near Lake Mead Boulevard and Buffalo Drive. He told the woman to drive him around, repeatedly asking if they could "go somewhere dark," the report said. She said no, and he got mad.
He told her to get out of the car. She did, and he drove off in her car. The Nissan Cube was later found near Eastern Avenue and Warm Springs Road.
Metro and school police are investigating whether he was involved in other cases at UNLV, the report said.
Court documents indicate a man matching Washington's description touched or tried to abduct UNLV students in three other reported incidents. The three events occurred between Oct. 7 and Oct. 14, UNLV police reports show. In those cases, officers responded on two calls of robberies and a call about a person who placed a student's foot in his mouth.
"UNLV police are working with Metro to identify if any other cases may be connected," the university said in a statement. "This is an active investigation and UNLV police is following Metro's lead in this investigation."
Additional charges are expected, the report said.
Confession
Washington's family helped police identify him as a suspect in the UNLV abduction. The arrest report shows a man approached Metro officers on Oct. 21 and said, "You're looking for my stepson." He clarified he had seen media reports of police looking to identify a suspect, adding he immediately recognized the man pictured in released footage as Washington.
Washington confessed to the Oct. 19 and Oct. 20 abductions during a police interview, arresting documents show. He said he cut the blond out of his hair and hid his sweatshirt and backpack because he knew police were searching for him.
The report said he later attempted to delete the recorded interview from a detective's recorder.
Contact Mike Shoro at mshoro@reviewjournal.com or 702-387-5290. Follow @mike_shoro on Twitter.