Man accused of beating woman and forcing her to solicit sex for money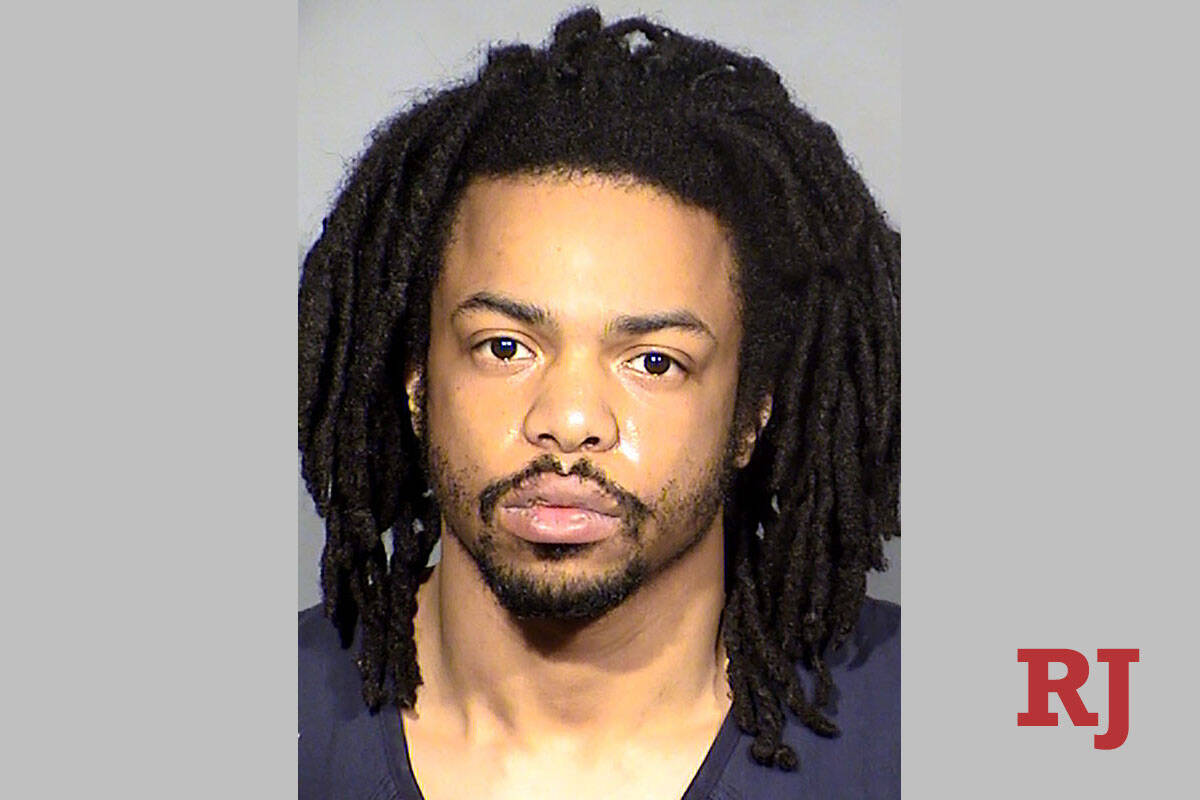 A Las Vegas man accused of beating a woman told police he ran because he knew he was on probation and risked going back to jail, according to his arrest report.
Las Vegas police arrested 25-year-old Deonte Whitehead on Jan. 18 on suspicion of the battery of a woman at the end of December.
He is facing charges including domestic battery, battery constituting domestic violence with substantial bodily harm, coercion constituting domestic violence with threat or use of physical force, living with earnings from a prostitute with threat or use of physical force and sex trafficking of an adult, the report said.
Whitehead violated his probation from prior convictions for assault with a deadly weapon and battery constituting domestic violence, according to court records.
Police responded to a call shortly after midnight Dec. 30 at a location where a woman was covered in blood and screaming for help.
She told police that Whitehead came over to her house and repeatedly punched her, kicked her after she fell to the ground and dragged her by her hair out of a bathroom after the two got into an argument, the report said. The victim said that she escaped the house by breaking a window and jumping out, and that she saw Whitehead running away on foot when she got outside, according to police.
Police said the victim suffered two separate brain bleeds, cuts on both lips, a fractured rib, punctured lung and two lost teeth. Doctors at Sunrise Hospital and Medical Center have said she was in life-threatening medical condition because of the brain bleeds and said she would be undergoing surgery and more scans in the near future, the report said.
The victim later told detectives that Whitehead came to her mother's house, where she was staying, after the first incident to apologize and talk more about what happened that night. She said she agreed to leave with him to talk and went to a Motel 6, where she said Whitehead forced her to take money for sex from men they found online. She said he threatened her with more violence if she refused, according to the arrest report.
Whitehead told detectives that he just "snapped" when shown pictures of the victim's injuries and asked how she was injured, according to police. Whitehead said he fled the scene "because he was scared that she was going to call the police and he knew that he was on probation and risked going back to prison," according to report.
He also denied the allegations of forcing her to solicit sex for money.
Whitehead's official revocation of probation is set for Tuesday. He will appear in court for his preliminary hearing on Feb. 7.
Contact Mark Credico at mcredico@reviewjournal.com. Follow him on Twitter @MarkCredicoII.