Man with over 40 arrests in custody on suspicion of sex trafficking, battery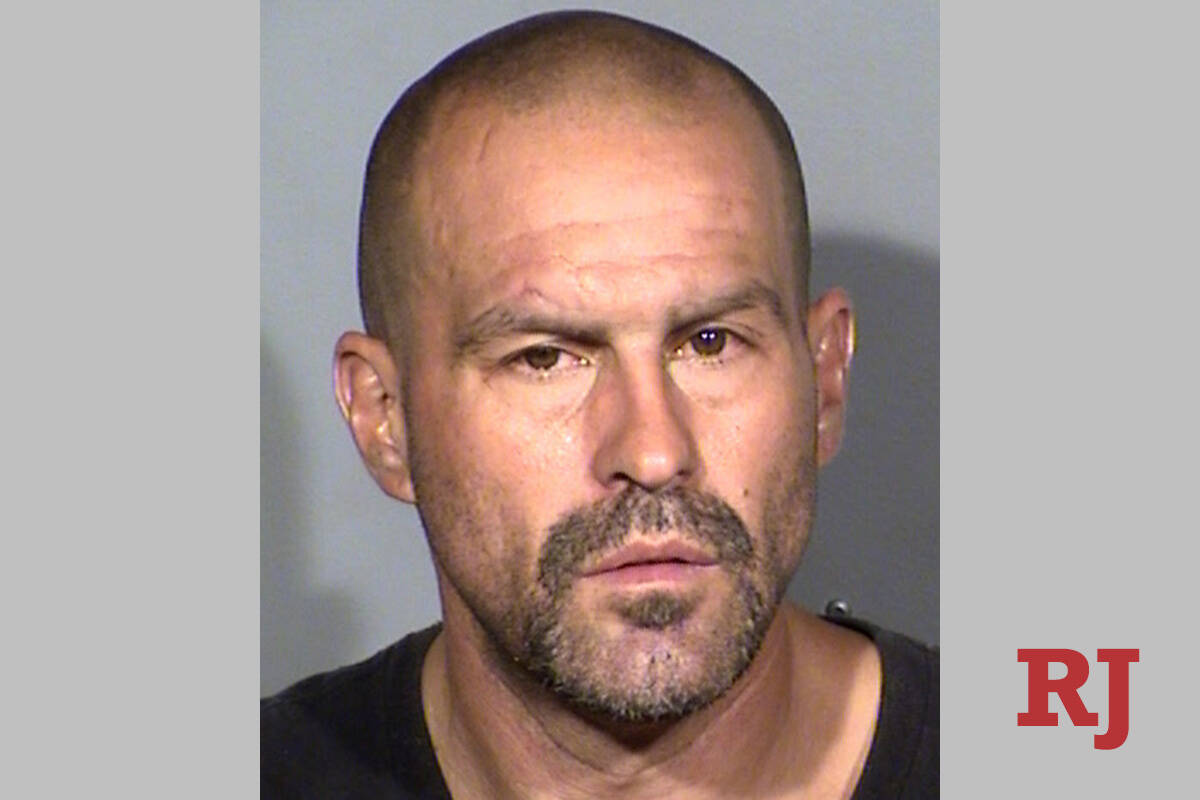 A Las Vegas man with seven felony convictions and more than 40 arrests is now suspected of sex trafficking and battery in the alleged beating of a woman Sunday in a supermarket parking lot.
Two witnesses told the Metropolitan Police Department that they saw Brian Tepstein, 46, allegedly assault the unidentified woman in the lot of the Cardenas market at 4500 E. Tropicana Ave. at about 6 p.m. that evening, police said in a report.
One witness reported seeing Tepstein "roughing a female up, grabbing her by the hair" resulting in her wig coming off and "then Tepstein placed her in a chokehold," officers stated.
The second witness said the suspect "punched her on the left side with his closed right fist," pushed her to ground and kicked her leg, according to police.
The woman claimed she had been "forced" to engage in prostitution at Tepstein's behest near the Seigel Suites hotel on Boulder Highway, based on the report.
Tepstein related to police that he and the female were only "horse playing," police wrote.
Based on reports by the woman and the witnesses, officers arrested Tepstein on suspicion of sex trafficking and battery and booked him into the Clark County Detention Center, according to jail records.
Tepstein's rap sheet includes 41 arrests since 2005 and convictions for felony charges including grand larceny, attempted grand larceny, burglary, attempted robbery, attempted burglary, conspiracy to commit burglary and attempted burglary of a business, Las Vegas court records show.
Contact Jeff Burbank at jburbank@reviewjournal.com or 702-383-0382. Follow him @JeffBurbank2 on Twitter.