Mormon home school teacher indicted on kidnapping, child pornography charges
October 26, 2016 - 6:38 pm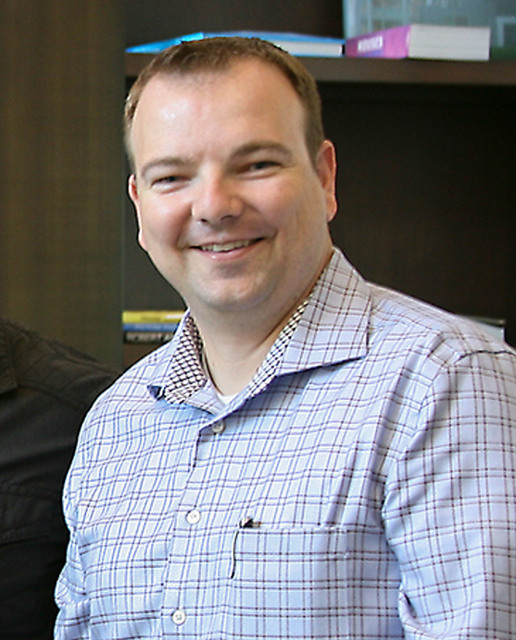 As Henderson police tried to arrest Martin Gillen at his home in August on a charge of lewdness with a child, the registered sex offender stabbed himself in the throat, saying he did not want to return to prison, according to prosecutors.
Gillen, 43, had been working as a home school teacher through the Mormon church, when he was accused of fondling a 10-year-old girl at her home, according to Chief Deputy District Attorney Dena Rinetti.
The prosecutor announced Wednesday that Gillen had been indicted on four more felony charges: first-degree kidnapping, child abuse, neglect or endangerment, use of a minor in producing pornography and burglary.
If convicted, he faces life in prison without the possibility of parole.
Rinetti requested a $1 million warrant for Gillen's arrest, but Chief District Judge David Barker issued a summons ordering Gillen, who remains free on $10,000 bail, to appear in court next month.
Defense attorney Robert Draskovich said he was unaware of Gillen's connection to the Mormon church.
"He maintains his innocence," Draskovich said. "And we intend on attacking the grand jury indictment through pretrial motions."
In 2002, Gillen was convicted of sexual assault with a child and sentenced to eight years in prison.
Three years earlier, he was working as a manager at a skating rink in Larimer County, Colorado.
A 16-year-old employee found Gillen in a bathroom, taking pictures of a 6-year-old girl who was naked from the waist down, according to the prosecutor.
The girl told authorities she had been molested on several different occasions. Her father worked as a referee at the rink, and Gillen had lured the child with M&Ms and root beer, Rinetti said.
Sometime after being released from prison, Gillen moved to the Las Vegas Valley. He was working as a home school teacher through the Mormon church, giving lessons on Scripture, and had befriended the family, according to the prosecutor.
Las Vegas church officials referred a reporter's calls to an office in Utah. Messages left with the church's public affairs division in Salt Lake City were not returned Wednesday.
In August, the prosecutor said, Gillen called the 10-year-old girl's parents under the guise of needing to borrow a ladder. He arrived at the home and noticed the girl walking down the street.
Later, while alone with the girl, he lured her to a casita on the property, offered her Popsicles and candy, showed her a picture of another child in pigtails on his cellphone, "and asked the child if she wanted to look like the kid in the phone," Rinetti said.
"While videotaping and taking pictures of her, he told her to suck on the candy and suck on the Popsicle" and touched her, Rinetti said.
Police later found Gillen in possession of a picture of the girl wearing a bathing suit.
Authorities were in the process of examining three disposable cameras, multiple cellphones and storage disks found at Gillen's home.
"The state's very concerned about potential other victims," Rinetti told Barker. "This is an ongoing investigation because of his access to children."
The prosecutor said Gillen was a danger to the community and himself.
When police arrived Aug. 18 at his Henderson home, they did not initially tell him why they were there.
He grabbed a knife, stabbed himself and struggled with police.
"He indicated that he wanted to kill himself," Rinetti said. He was treated at a Las Vegas hospital and later released.
Contact David Ferrara at dferrara@reviewjournal.com or 702-380-1039. Follow @randompoker on Twitter.