Nellis airman arrested on child porn charges
Updated June 4, 2018 - 6:00 pm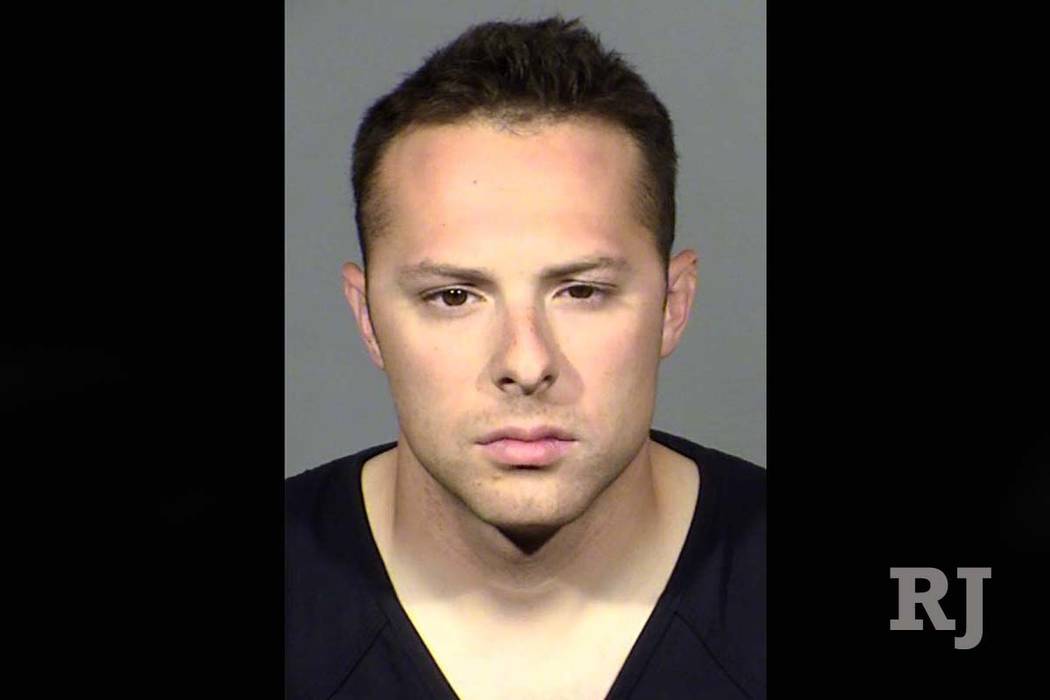 A senior airman stationed at Nellis Air Force Base was arrested last month on child pornography charges, the Las Vegas Review-Journal has learned.
David Alexander Sandacz, 26, was booked May 23 into the Clark County Detention Center on charges of possession and distribution of child pornography, according to county booking logs. He since has been released on bail.
Maj. Chris Sukach, Nellis spokesperson, released the following statement Monday:
"Currently the Las Vegas Metropolitan Police Department and the Air Force Office of Special Investigations are investigating this allegation. We take all allegations seriously and thoroughly investigate them as the safety and security of our children are paramount."
The allegations against Sandacz stem from images and videos uploaded to a Dropbox account registered under the civil engineer's name and email address, according to his arrest report.
On Monday, his attorney, Damien Sheets, said the Clark County district attorney's office had not filed charges against Sandacz as of Friday. He called his client's arrest "a bit premature."
"I believe the officer arrested solely on suspicion," Sheets said. "To the best of my knowledge, the DA either has not reviewed the case yet or they do not believe there's sufficient evidence."
Metro began looking into Sandacz on April 16 after receiving a report from the National Center for Missing and Exploited Children about a Dropbox user who had uploaded 27 files containing possible child pornography. In a subsequent search of the same account, according to his arrest report, investigators found a folder titled "Favorites, Pedo, and Videos" containing more than 250 images and videos depicting child exploitation.
Of the 250 additional files found in Sandacz's account, according to the report, 22 images and 25 videos were "determined to be child pornographic in nature."
His arrest came one day after detectives spoke with Nellis Air Force Base Special Agent Brandon Garcia, who confirmed that the email address linked to the Dropbox account in question matched Sandacz's military records.
On the day of his arrest, Sandacz "lied at first," according to his arrest report. He said he never had viewed, uploaded or downloaded child porn.
But during the same interview conducted at the base, Sandacz changed his story, telling detectives he instead downloaded the child porn "by accident" when he was attempting to download adult pornography, the report states.
Sandacz asked for an attorney after police said they had determined that he had downloaded and uploaded more than 50 child pornography images and videos on numerous dates, according to the report.
"This amount is not by accident," the document states.
Sheets said his client continues to maintain his innocence.
"We ask the public to keep an open mind as we work through this process," the attorney said. "At this time not only do we believe that there is not sufficient evidence to charge him, but my client also maintains that he did not knowingly commit a crime."
Contact Rio Lacanlale at rlacanlale@reviewjournal.com or 702-383-0381. Follow @riolacanlale on Twitter.