Sex trafficking suspect had two-gun 'shooting platform' pointed outside home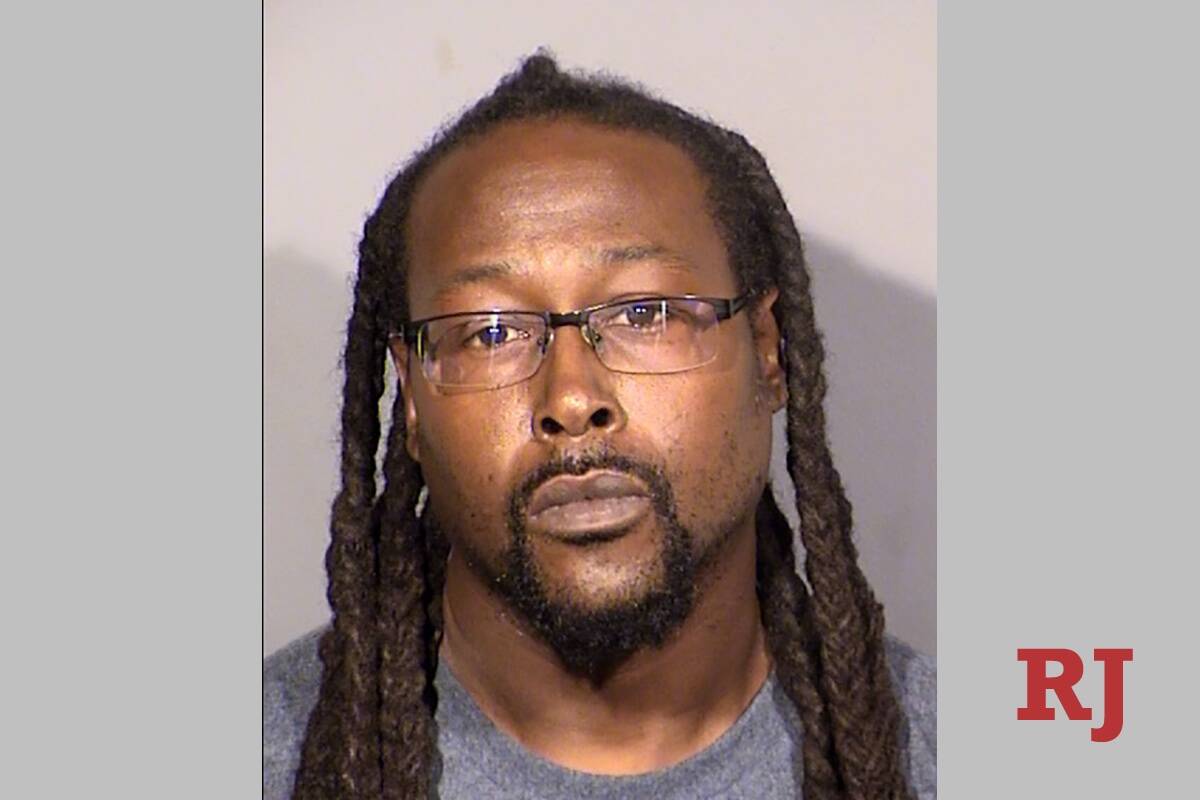 A man arrested on suspicion of sex trafficking and kidnapping had a "shooting platform" with a rifle and pistol aimed outside his Las Vegas home and had threatened to shoot his accuser, Metropolitan Police Department arrest documents show.
Donnie "Keyz" Coleman, 39, had set up an AR-15 with a 100-round capacity drum magazine and a 9mm handgun facing the driveway and street and had told a woman who once allegedly worked for him as a prostitute that he "had a hundred rounds for her" if she came there with police, according to the arrest report.
Officers discovered the rifle and handgun attached to a "makeshift" shooting platform after obtaining a warrant to search Coleman's house during an investigation into the woman's claims that he threatened her while in a dispute over money from her earnings as a prostitute, police reported.
Police also found numerous boxes of ammunition and magazines and a quantity of the drug MDMA in his bedroom, according to the report.
The investigation into Coleman started May 6, when the woman claimed she got into a physical fight with him after she declined to work for him anymore and demanded he return $3,000, part of the $150,000 she said she earned since supervised by him as a sex worker starting in November, police stated in the report.
She told officers he dragged her by the hair and drove her to a motel to get her to live there, but she refused.
The woman also claimed to police that when she told Coleman that she would return to his residence with police, he then responded that he had a "hundred rounds" for her, the report said.
After searching Coleman's home, officers alleged that the firearms with "the magazines and ammunition set up on a shooting platform towards the street behind a window shows Coleman was going to shoot (the victim) and officers while he was inside the residence waiting," according to the report.
Officers also recovered a ledger and other evidence "showing Coleman is actively involved in the prostitution subculture as a sex trafficker/panderer and has multiple people working for him as prostitutes," the report stated.
Police arrested Coleman in the 7200 block of Las Vegas Boulevard South at Warm Springs Road on Thursday and booked him into the Clark County Detention Center on suspicion of sex trafficking of an adult, first degree kidnapping, living off the earnings of a prostitute, facilitation of sex trafficking of an adult and extortion, the report said.
He was in custody on $100,000 bail as of Saturday and has a status check hearing in Las Vegas Justice Court set for Tuesday, based on court records.
Contact Jeff Burbank at jburbank@reviewjournal.com or 702-383-0382. Follow him @JeffBurbank2 on Twitter.