Sheriff seeks to reassure public after violent year in Southern Nevada
January 6, 2017 - 7:46 pm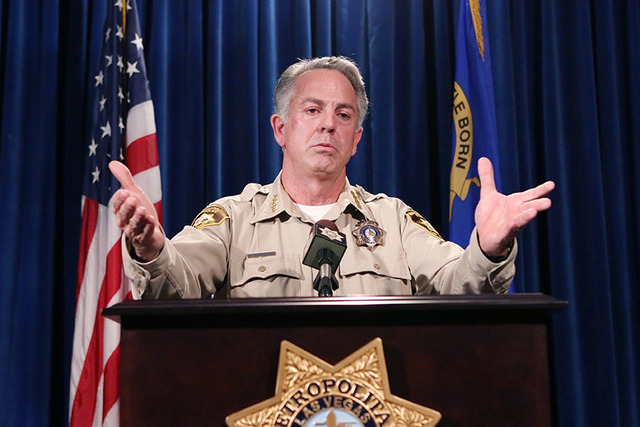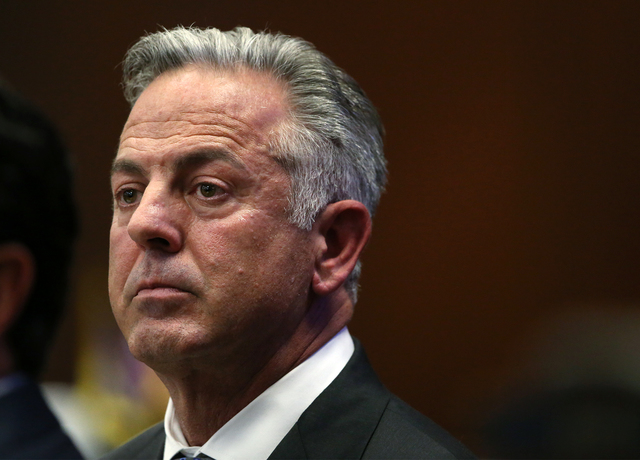 Clark County Sheriff Joseph Lombardo sought to reassure the public Friday after a violent year in Southern Nevada.
The county's top cop spoke to the Las Vegas Review-Journal in response to a report that the Metropolitan Police Department investigated more homicides in 2016 than any other year for which records are available. The records go back to 1990.
"What I want to try to do is relieve the public's concern with this," he said. "I want to have people realize the world's not going to hell in a handbasket. It's not Chicago."
The agency's homicide detectives investigated 168 cases in 2016, but the sheriff argued that two homicides that occurred outside Metro's jurisdiction should not count as Metro cases.
On the morning of July 18, the body of Kathleen Ploutz, 61, was found near the Special Events Beach at Boulder Basin in the Lake Mead National Recreation Area.
"Why would I be held accountable for a homicide there?" Lombardo said.
Ploutz died of multiple stab and cut wounds.
Las Vegas police have investigated several homicides at Lake Mead over the years, but Lombardo said they do so only to help out the National Park Service.
Metro also investigated a homicide that occurred on Interstate 15, near Sahara Avenue, which is in the Nevada Highway Patrol's jurisdiction. A man shooting a gun from a car struck two people in another car on the morning of Oct. 15. Tracey Donahue, 48, was killed, and her husband was wounded.
"We don't count them in our numbers," he said. "They don't have the resources to investigate, so subsequently we help them."
Lombardo also noted that Las Vegas was not alone in facing a spike in violent crime. North Las Vegas and Henderson police saw dramatic increases, as well.
And although violent crime was up 14 percent in 2016, the sheriff said, crime overall was down 5 percent thanks to a drop in the rate of property crimes.
The good news is that reinforcements are coming, Lombardo said. He secured additional funding in 2016 for more police officers.
He said that as the officer-to-population ratio began to decline from two officers per 1,000 residents in 2010, crime went up.
"There is a direct effect of more police officers," the sheriff said. "There is light at the end of the tunnel."
Contact Wesley Juhl at wjuhl@reviewjournal.com and 702-383-0391. Follow @WesJuhl on Twitter.