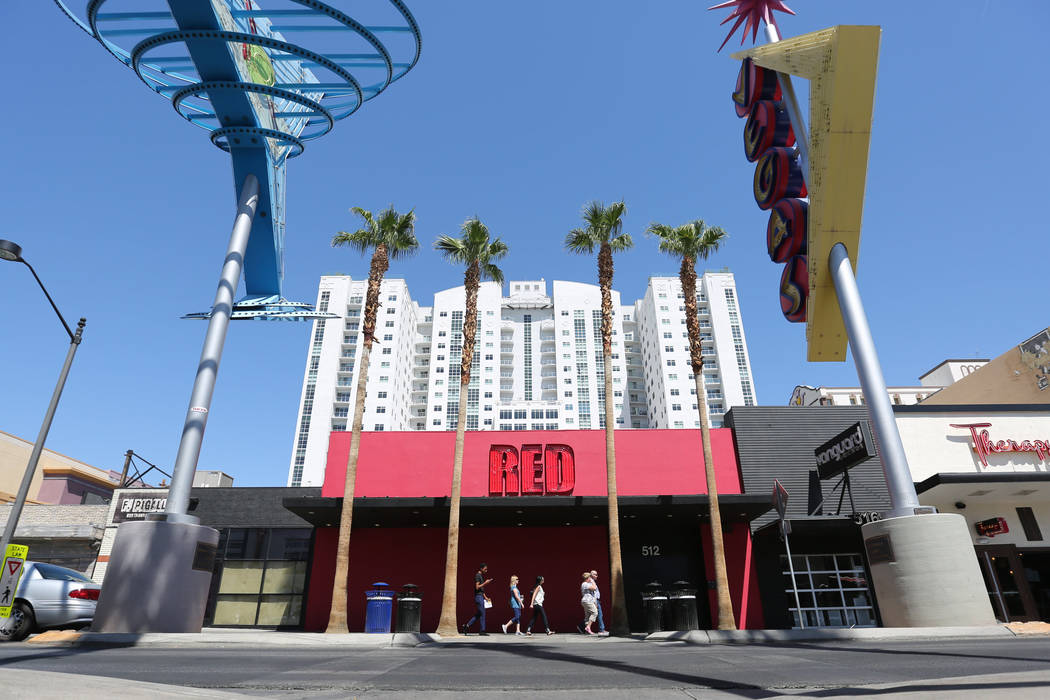 Las Vegas police arrested a man who allegedly shot a security guard in December after a scuffle outside a Fremont Street nightclub.
Jerome Smith, 43, was arrested Sunday in connection with the shooting. According to Smith's arrest report, police believe he was the man who opened fire on the guard.
Two other men, 35-year-old Brederick Morgan and 27-year-old Jywanza Carter, have been charged in connection with the shooting, court documents show, but police determined that neither man pulled the trigger.
On Dec. 23, Morgan, Carter and several other men fought with security guards outside Club Red at 510 Fremont St. The men returned several times and started another scuffle, according to court records.
Police said Morgan threatened to return and shoot the guards after the fights.
About an hour later, a silver Toyota drove past the club several times. On its third pass a man sitting in the front passenger seat fired several shots through the window, striking a security guard at Evel Pie, next door to the club, four times.
The guard survived his injuries.
Smith faces one count each of attempted murder and conspiracy to commit murder, as well as several charges related to firing a weapon inside a vehicle and into a structure.
He is in custody at the Clark County Detention Center and will appear in court Thursday morning for a status check.
Morgan and Carter are in custody, awaiting a jury trial on April 9.
Contact Max Michor at 702-383-0365 or mmichor@reviewjournal.com. Follow @MaxMichor on Twitter.
510 Fremont St., las vegas, nv