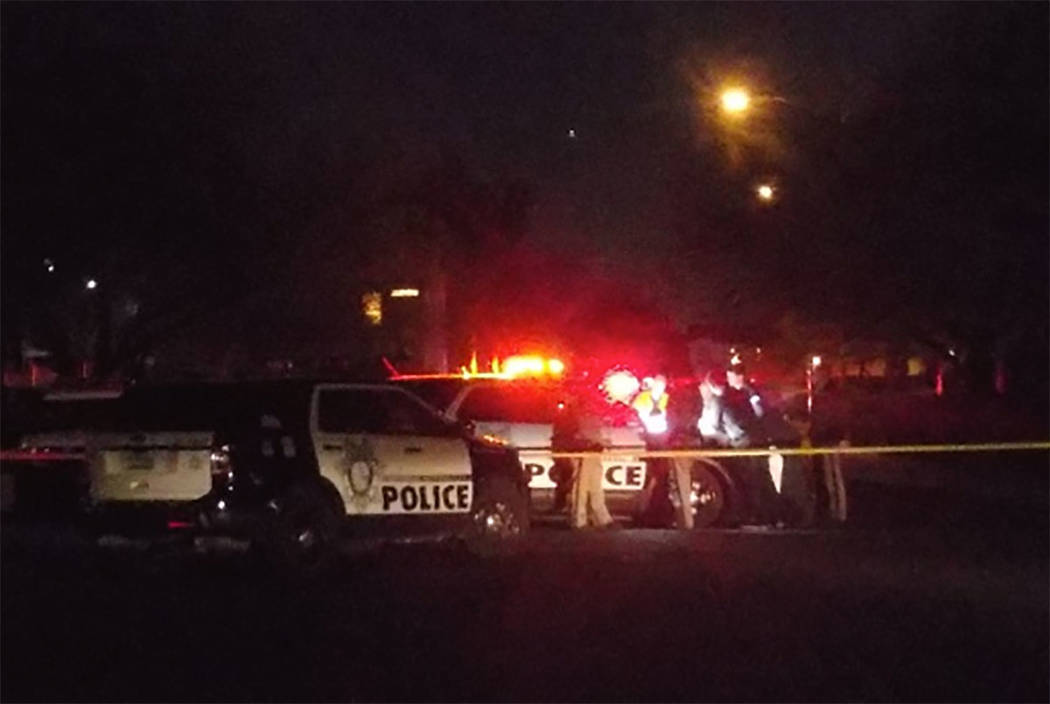 Las Vegas police say a man was shot in the back as he was fleeing Thursday night in the southeast valley.
The man was shot in the back at about 9:45 p.m. Thursday at the Verona Apartments, 6765 Tulip Falls Drive, near Boulder Highway and Gibson Road, according to Metropolitan Police Department spokesman Jay Rivera.
Police said the shooter approached the victim and said something to him before pulling out a handgun, "so the victim took off running, and as he's running, he was shot in the back," Rivera said.
It was not immediately clear whether the two know each other.
The man was hospitalized with life-threatening injuries, Metro Lt. Jeff Goodwin said.
The suspect was not in custody Friday morning. Police said that the person who called 911 to report the shooting told the dispatcher that a black sedan was seen leaving the area after the shots were heard.
Anyone with information is asked to call Crime Stoppers at 702-385-5555.
Contact Max Michor at 702-383-0365 or mmichor@reviewjournal.com.Follow @MaxMichor on Twitter.
6765 Tulip Falls Drive, las vegas, nv