1 man killed, another wounded in shootout at 7-Eleven in Las Vegas
November 10, 2017 - 9:55 am
Updated November 10, 2017 - 1:19 pm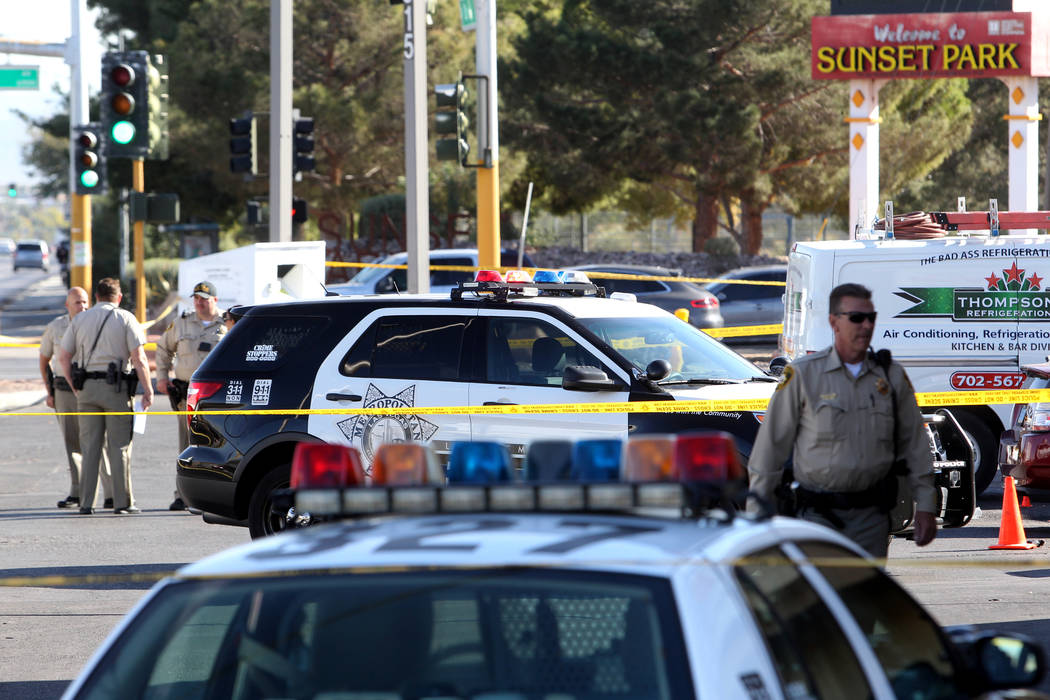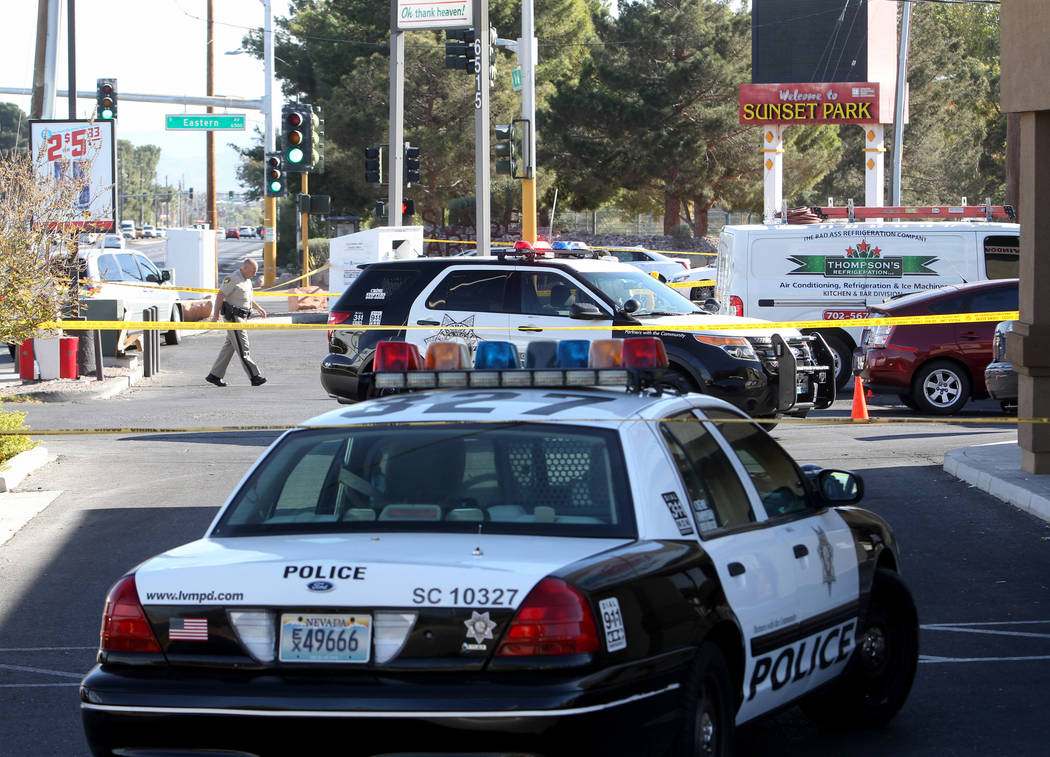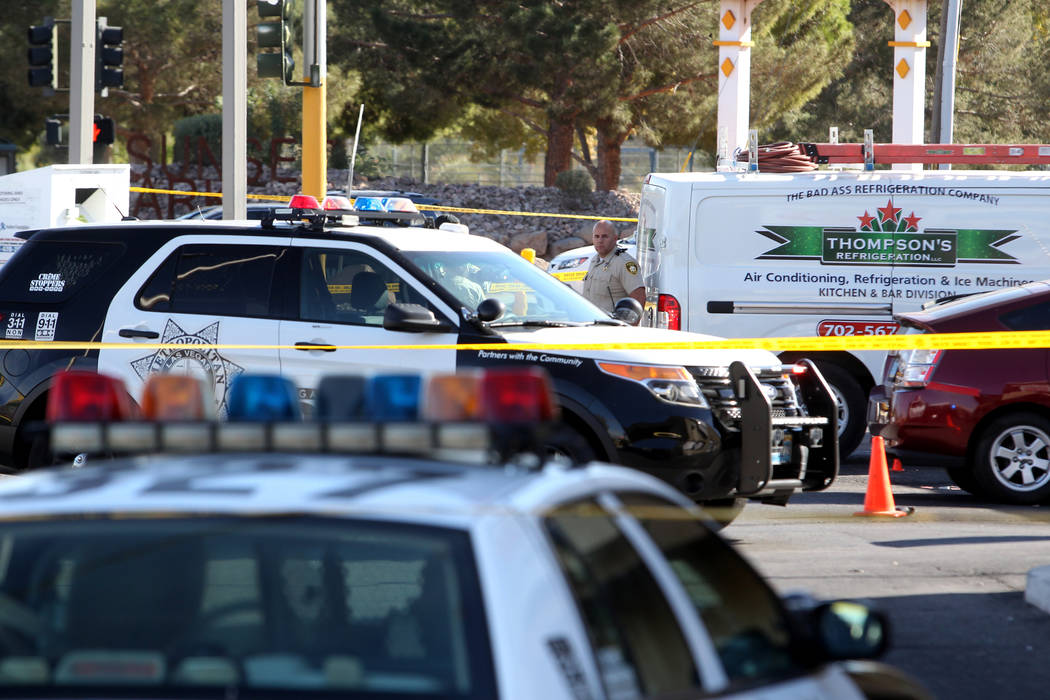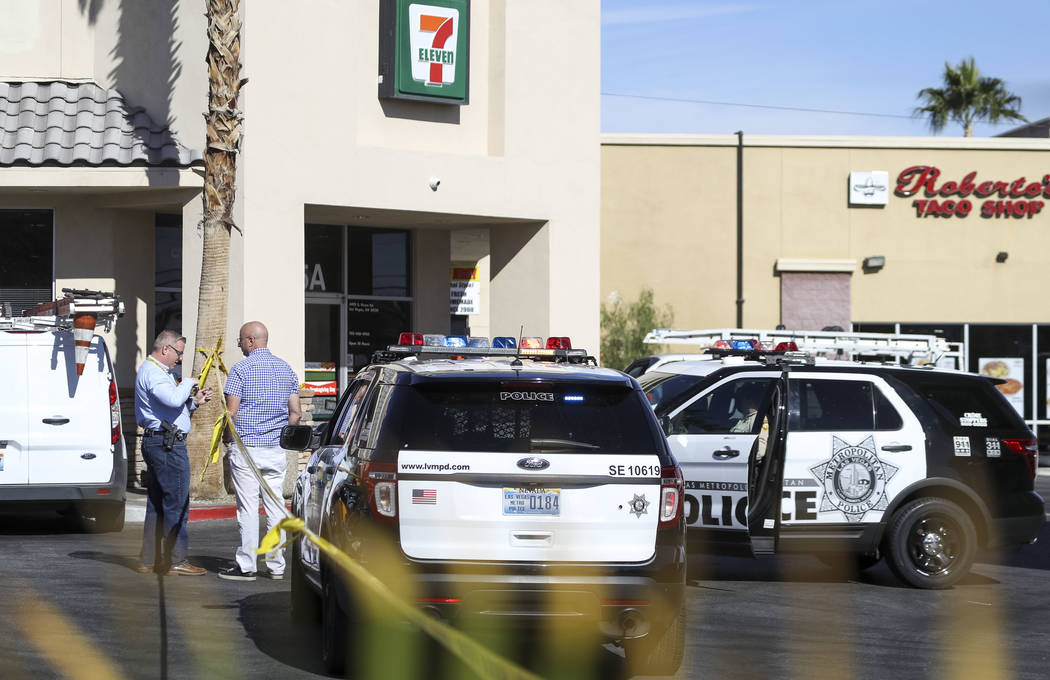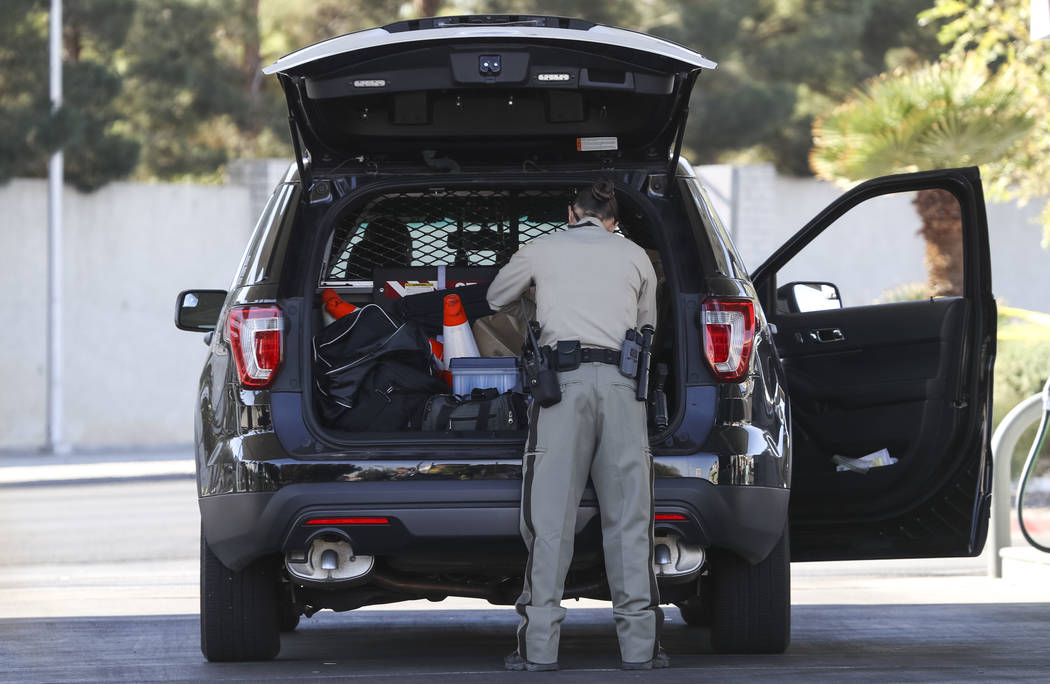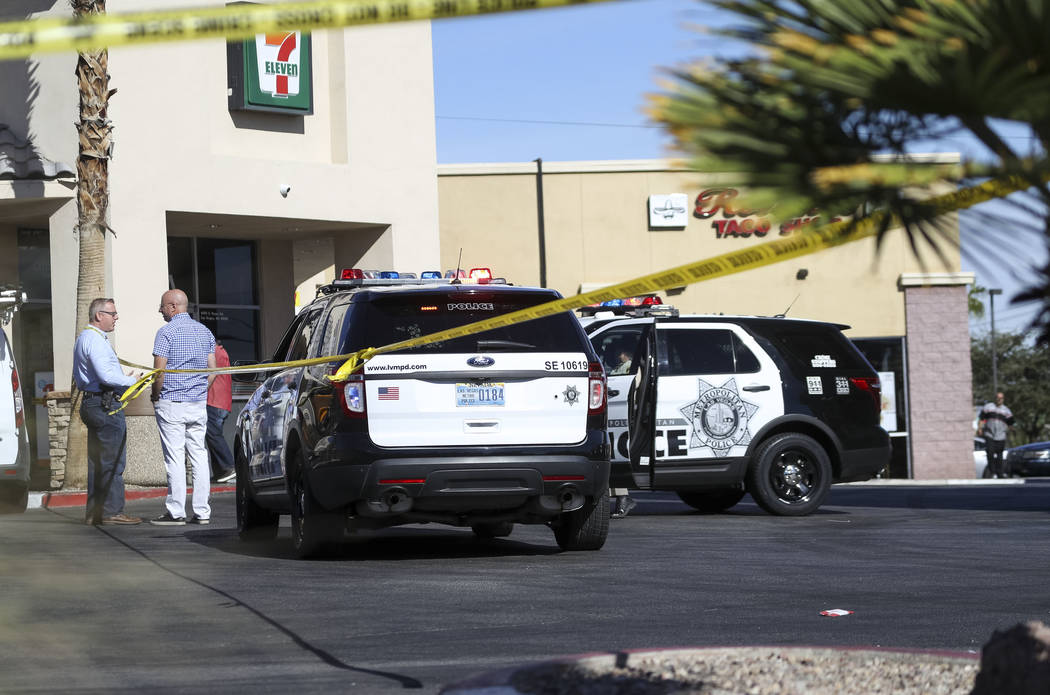 One man was killed and another critically wounded after exchanging gunfire at a 7-Eleven on Friday morning, Las Vegas police said.
Just after 7:37 a.m., police received a call regarding a shooting at the convenience store on Sunset Road and Eastern Avenue. Witnesses reported that two men had arrived in separate vehicles, both with Washington plates, and begun arguing and later fighting outside the store. Metropolitan Police Department Lt. Dan McGrath said gunshots were then exchanged.
Around 8 a.m., officers arrived, and found a male in his 40s had been shot in the chest or stomach and also in the head, he said. He was taken to Sunrise Hospital and Medical Center, where he was pronounced dead.
The other suspect, a male in his 20s, suffered multiple gunshot wounds but climbed back into his Silver Honda Accord and drove east on Sunset. He then pulled into a 7-Eleven at Sinclair gas station on Sunset and Pecos roads, where witnesses saw he was injured and called 911.
The suspect, who was listed in critical condition at Sunrise hospital, told arriving officers that he was a victim of a robbery, though that conflicted with witnesses' accounts, McGrath said.
"I don't know the motive of this or why this happened," he said. "I don't think it's just a fight. Something else is going on."
Police recovered both guns — one at the scene of the shooting and the other apparently tossed out the window by the driver of the Accord between the two 7-Elevens.
"He may very well die," McGrath said of the surviving suspect. "We will have a possible case if he does survive."
Contact Briana Erickson at berickson@reviewjournal.com or 702-387-5244. Follow @brianarerick on Twitter.