2 people taken to UMC after shooting near central Las Vegas Jimmy John's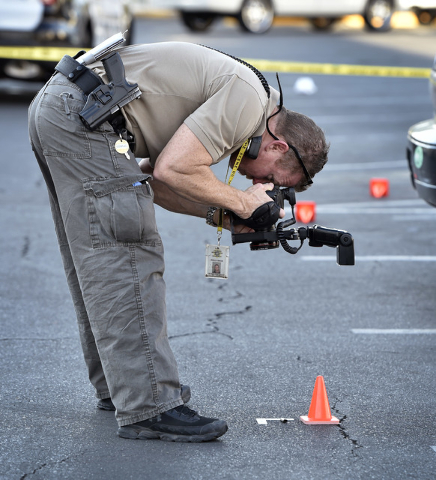 Las Vegas police are investigating a shooting that reportedly happened Monday afternoon outside a Jimmy John's sandwich shop in the central valley.
Just before 4 p.m., "several callers" reported "several gunshots" near the Jimmy John's at 2204 W. Charleston Blvd., near the Rancho Drive intersection, Metropolitan Police Department spokeswoman Laura Meltzer said.
When officers arrived, they did not find anyone shot, but they did find a few cars that had crashed in front of the business, possibly related to the shooting, Meltzer said.
Shortly after the officers arrived, two people with gunshot wounds were dropped off at Valley Hospital Medical Center. Police said the drop-off was related to the Jimmy John's shooting.
Those two people were then taken to University Medical Center because of the nature of their injuries.
The condition of the two people shot was unclear as of Monday night.
The shooting may have stemmed from some sort of argument outside of the sandwich shop, Meltzer said. Police are looking for the person who dropped off the pair of people shot off at Valley Hospital Medical Center, because that person may have more information about the shooting.
As of Monday night, no suspects or motives were named. Metro is still investigating.
Jimmy John's was still open as of Monday night.
Contact Rachel Crosby at rcrosby@reviewjournal.com or 702-387-5290. Find @rachelacrosby on Twitter.