3-year-old critically injured in North Las Vegas shooting
Updated November 10, 2018 - 5:10 pm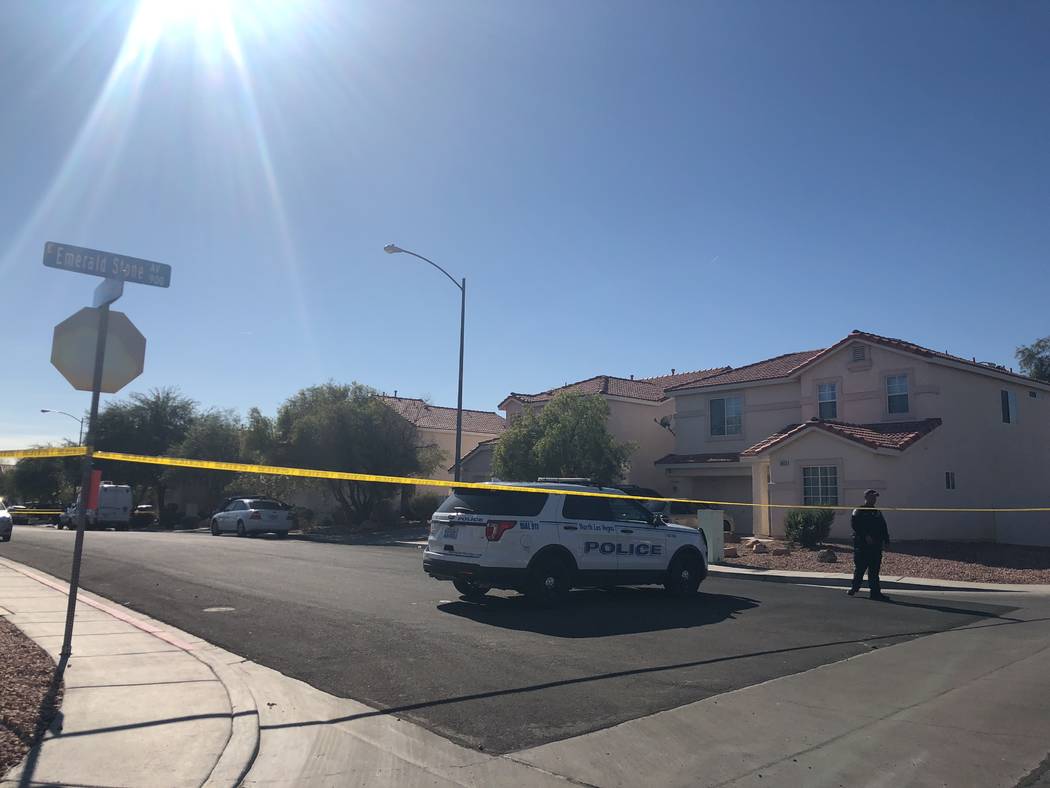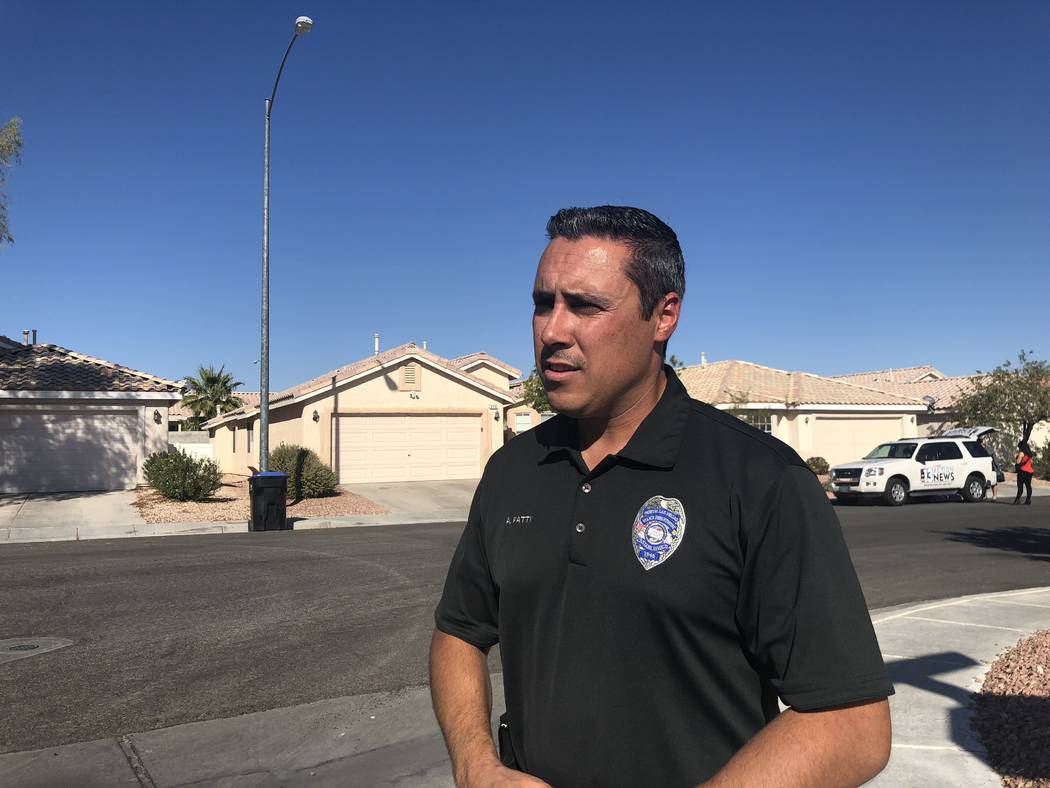 North Las Vegas police are investigating a shooting that left a 3-year-old boy in critical condition Saturday morning.
Around 9:30 a.m. Saturday, police responded to the 5000 block of Drifting Pebble Street in what "may be a case of a self-inflicted gunshot wound," North Las Vegas Police Department spokesman Aaron Patty said.
When officers and medical crews arrived, they took the boy, who has at least one gunshot wound, to University Medical Center, where he is undergoing surgery, Patty said.
Patty said he believed the firearm to be a handgun, and it's unclear where the child was shot.
"I can't get into the exact details of location of the weapon inside the home, who it belongs to, or things of that nature, as it is an active and fluid investigation," Patty said. "It appears that there were multiple people inside the residence, including one other child."
Nobody else was injured, he said, adding that Las Vegas Valley gun owners, especially those who have children, should make sure their weapons are locked away in a safe place.
"A 3-year-old child is fighting for his life as a result of a firearm that was located inside a home," he said.
If a person is deemed culpable, they could face "very serious charges" of endangerment and neglect, he said.
"We still have a lot of work to do in this case," he said.
On the adjacent street of Emerald Stone Avenue a few houses down from crime scene tape, Tovia Snow held her 9-month-old baby girl, Wynter, tightly to her chest.
"I can't imagine losing a kid; that's got to be the worst thing," she said.
Her boyfriend, Tyler Barney, said that when their daughter was born, the first thing he did was install trigger locks on his shotguns.
"I know it's a bad neighborhood. There are a lot of break-ins," he said. "At the same time, there should never be a loaded weapon around a child."
Contact Briana Erickson at berickson@reviewjournal.com or 702-387-5244. Follow @brianarerick on Twitter.