Assistant sheriff talks about Las Vegas shooting during NAB panel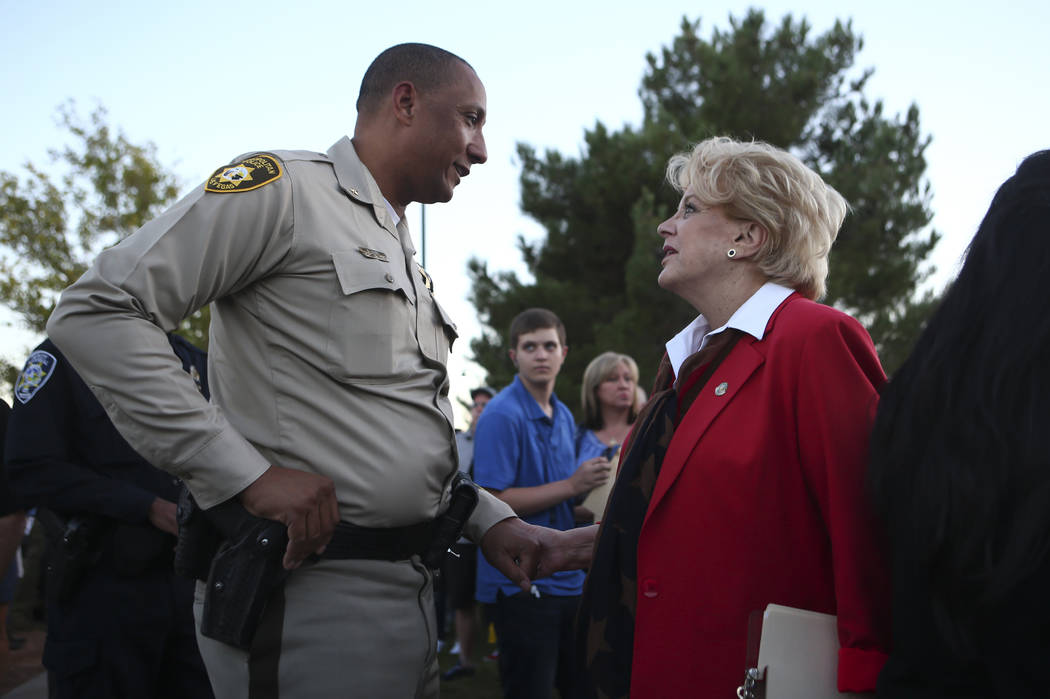 The Oct. 1 shooting on the Strip served as a lesson to law enforcement about the importance of vetting information.
Speaking from the annual National Association of Broadcasters convention Tuesday, Assistant Sheriff Charles Hank said the Metropolitan Police Department wants to avoid future miscommunication like the changing timeline for how the mass shooting unfolded.
"We have to make sure we trust the information," Hank said. "We have to verify."
Hank attended the convention as a member of a panel to discuss how TV and radio broadcasts handled the shooting, which left 58 people dead and hundreds more injured. He said Sheriff Joe Lombardo, originally expected to join the panel, did not come to the event due to a "personal matter."
Hank told the crowd that Metro now has teams of officers better equipped and better trained to handle a mass casualty event like the shooting.
In a later interview, he declined to provide specifics on the teams, citing security concerns.
He said Metro has added officers to watch large-scale events from higher elevations and more plainclothes officers to blend in.
On the panel, Hank said the 24-hour news cycle helped motivate Metro to hold two briefings a day after the shooting.
"We have to feed that," he said. "We want to do this with respect. We want to do this as professionals."
After the shooting, events with large attendance, including a marathon on Las Vegas Boulevard, put officers back into a situation that someone could target.
Hank said he and other Metro officials have consulted with other agencies since the shooting. He said he has upcoming trips to Sacramento, California; Orlando, Florida; and Michigan.
"We want people to learn from not only what we did well but what we could've done better," he said. "The threat is real. It's still real today."
Contact Wade Tyler Millward at wmillward@reviewjournal.com or 702-383-4602. Follow @wademillward on Twitter.