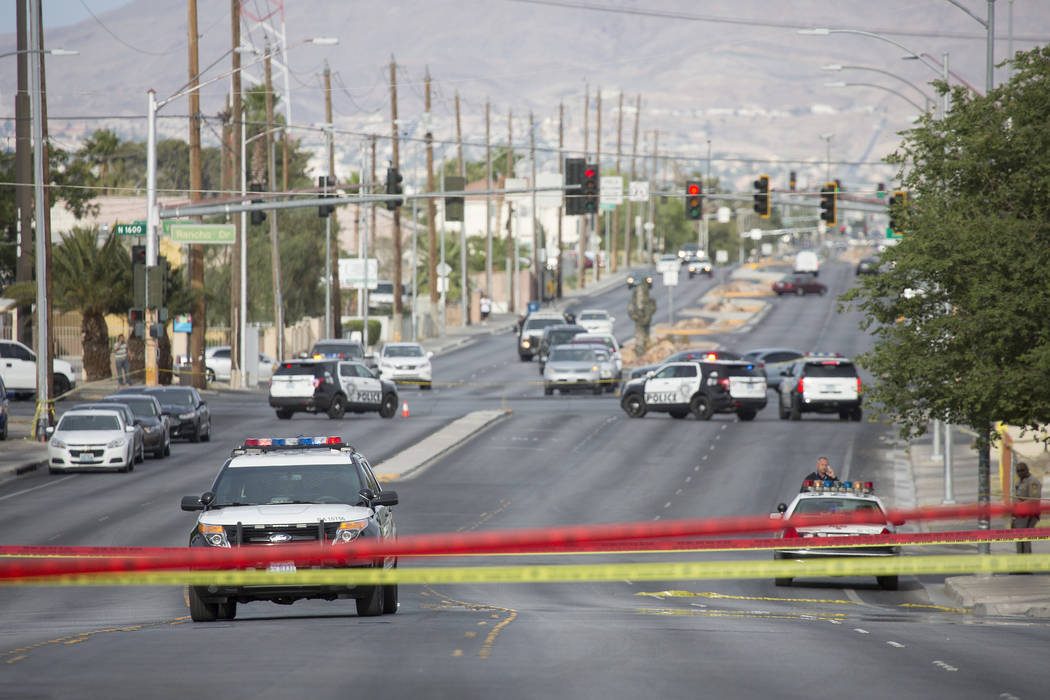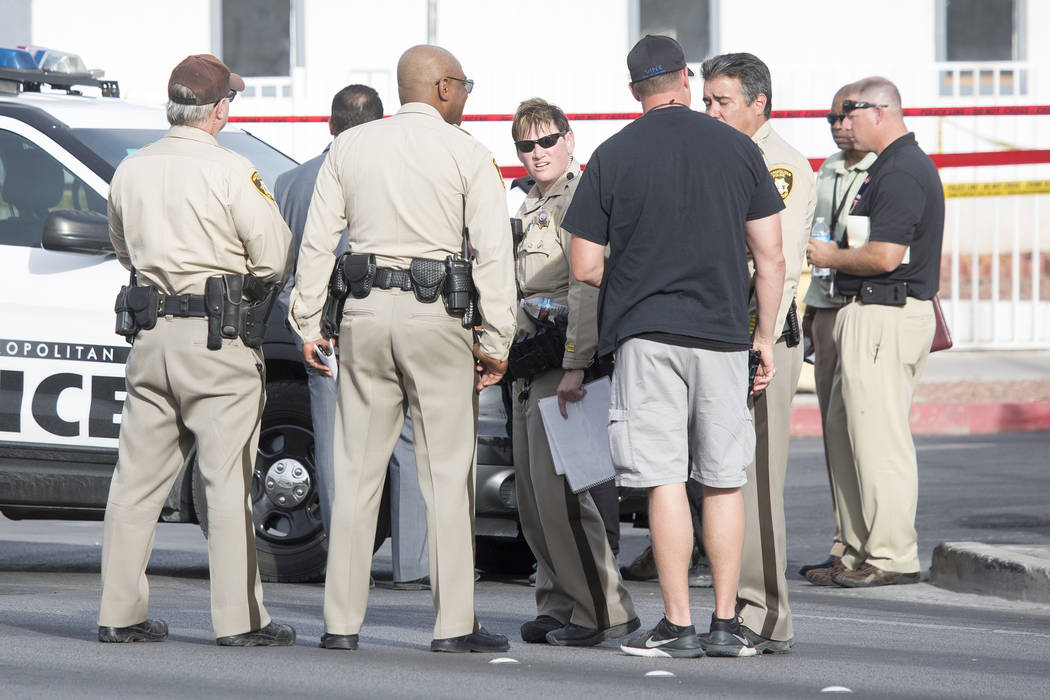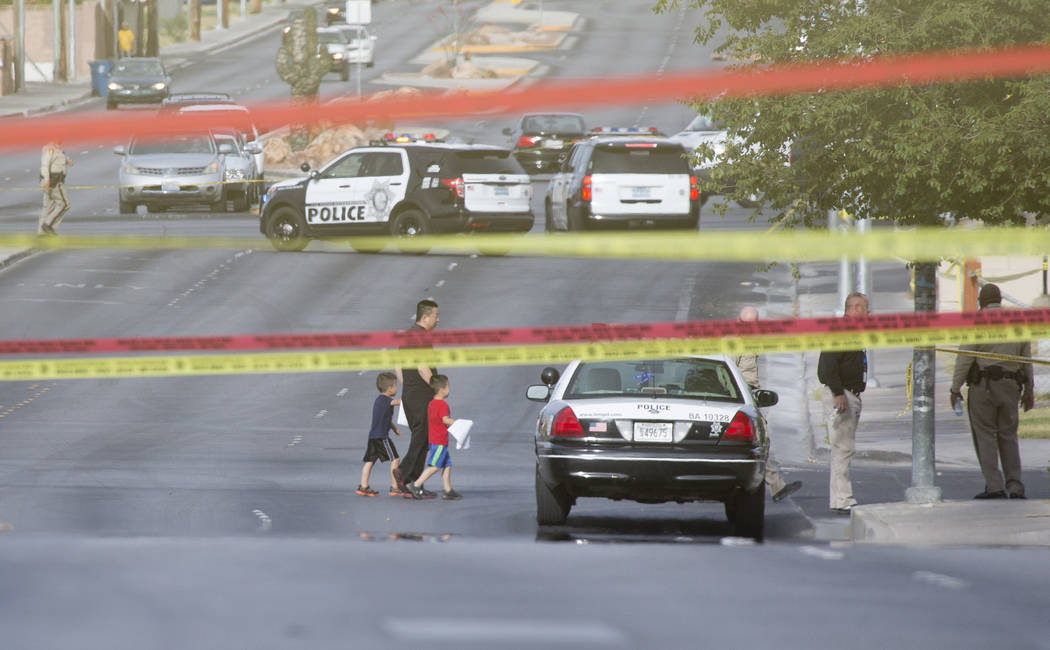 No one was shot after a Las Vegas police officer and a woman exchanged multiple rounds Wednesday afternoon on a northwest valley street.
The shootout happened near the intersection of Vegas and Silver Lake drives about 4:20 p.m., and Metropolitan Police Department Capt. Kelly McMahill said it stemmed from an attempted car theft at a nearby apartment complex.
About 4:10 p.m., officers responded to a nearby Budget Suites, 2219 N. Rancho Drive, after a security guard at the complex reported a group of women trying to steal a vehicle.
Arriving officers on the car theft call watched as a group of women matching the security guard's descriptions jumped into another car, then drove off, McMahill said.
It's unclear what happened just after the women sped away, McMahill said. But 10 minutes later, as patrol officers were canvassing the area, one officer noticed a woman walking near Vegas and Silver Lake who matched one of the security guard's descriptions.
The officer, who was not named Wednesday, asked the woman to step in front of his patrol car "several times," but she refused, McMahill said.
"At that point, she began to reach inside either a purse or a backpack," McMahill said near the scene Wednesday evening. "Very quickly after that, she pointed a firearm at the officer and gunfire was exchanged."
After the shootout, the woman ran about a block away, where arriving officers took her into custody. Investigators found a firearm that may have been the suspected shooter's in a nearby trash can, McMahill said.
The officer involved in the shootout was injured when he fell while firing shots. He was taken to University Medical Center for treatment.
Police on Wednesday did not name the woman, who was booked into the Clark County Detention Center and charged in connection with the shooting and attempted car theft.
Two other women were arrested Wednesday evening in connection with the attempted car theft.
McMahill said Metro will release more information on the incident in the next few days, as per department policy.
Review-Journal reporter Rachel Hershkovitz contributed to this report. Contact Rachel Crosby at rcrosby@reviewjournal.com or 702-387-5290. Follow @rachelacrosby on Twitter.
Metropolitan Police Department Capt. Kelly McMahill on the officer's injury during the shootout:
"Initially, he thought he was struck by gunfire. It turns out he was not, but he did take a pretty hard fall to the ground." He was taken to University Medical Center with injuries that were not life-threatening.
Silver Lake Dr & East Ln, Las Vegas, NV 89108