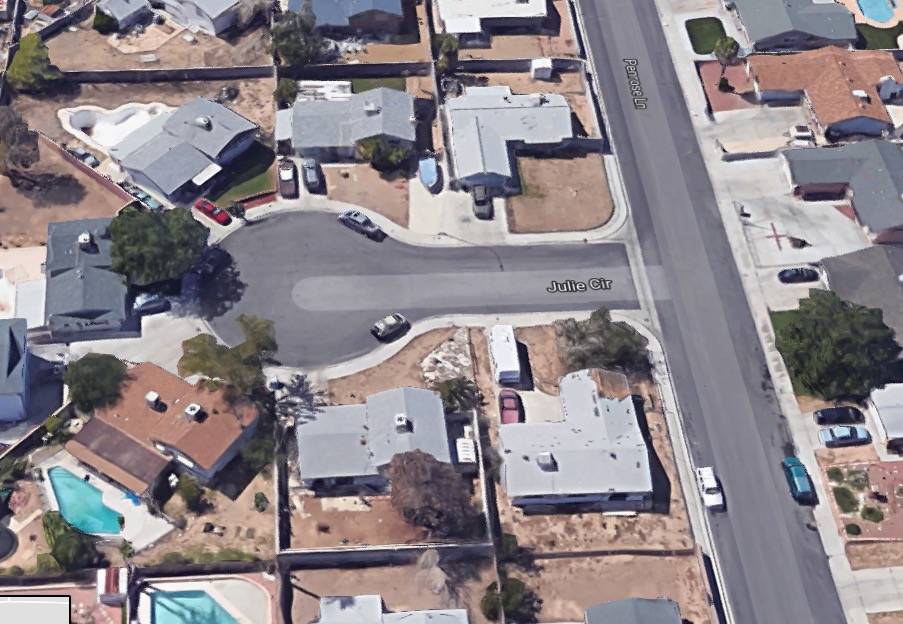 A bail bond agent was shot while trying to take a suspect into custody late Monday night in central Las Vegas.
Agents from an unknown bail bond company were attempting to take a 35-year-old man into custody in the 6600 block of Bubbling Brook Drive when the suspect is alleged to have fired one or two shots at the agents, Metro Lt. David Gordon said.
One of the agents, Gordon said, was struck, but it appeared he was not seriously injured. The agent was taken to a hospital for treatment. The agent's condition was not known as of early Tuesday morning.
Las Vegas police, who first received the call of the shooting around 11 p.m. Monday, found the suspect hiding in the yard of a house at 309 Julie Circle, according to Gordon. With the help of the K9 and air patrol units, the suspect was taken into custody without further incident.
Police did find a handgun in the suspect's possession when he was taken into custody.
This is a developing story. Check back for more details.