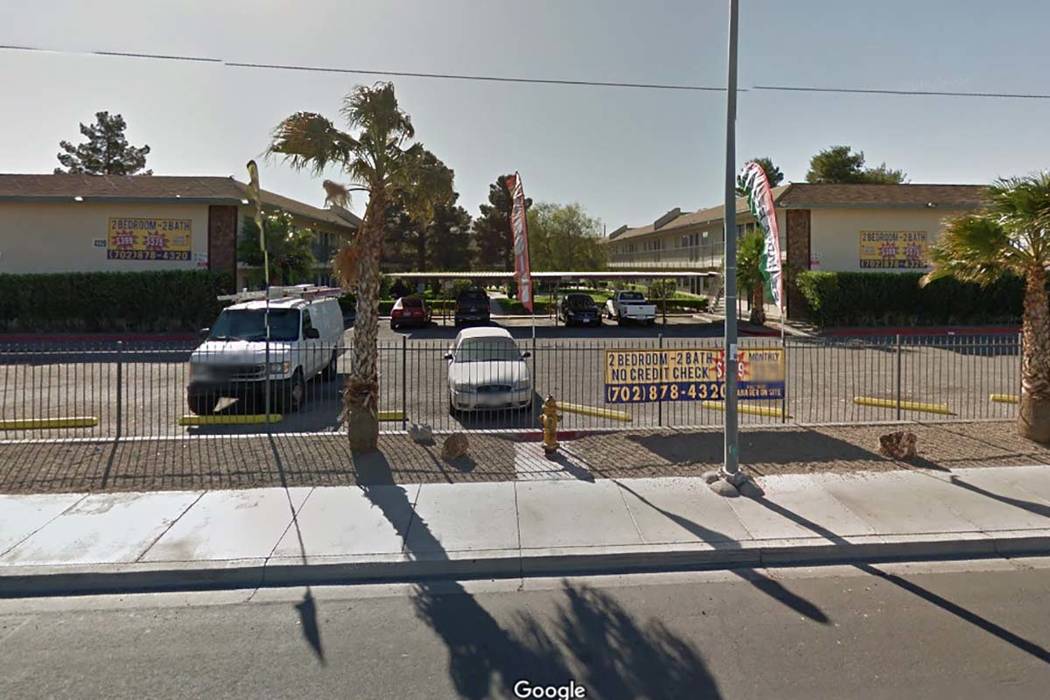 Las Vegas police identified a 29-year-old man as a suspect in a barricade situation Wednesday night in the northeast valley.
Jail records indicate Laderis Odell Peevy was booked Thursday into Clark County Detention Center on 10 charges, including attempted murder, kidnapping, battery and robbery.
Metropolitan Police Department documents implicate Peevy in a shooting-turned-barricade near Las Vegas and Nellis boulevards. Police said a man barricaded himself inside an apartment at 4320 Las Vegas Blvd. North after shooting a gun and injuring his girlfriend.
Police said the man was driving his girlfriend's four-door Saturn with her and his ex-girlfriend before an argument ensued about 7:45 p.m. Wednesday. He pulled into 4385 Las Vegas Blvd. North, pulled out a handgun and shot it once. Police said the girlfriend was not shot but her face was injured, possibly by the gunpowder residue.
She then ran to a local business and called police. The man took off and left the Saturn near Las Vegas Boulevard and Craig Road before barricading himself in the apartment.
SWAT units took him into custody about 1:45 a.m. Thursday.
Contact Mike Shoro at mshoro@reviewjournal.com. Follow @mike_shoro on Twitter.