Blood drive on Las Vegas shooting anniversary brings out locals
October 1, 2018 - 10:39 am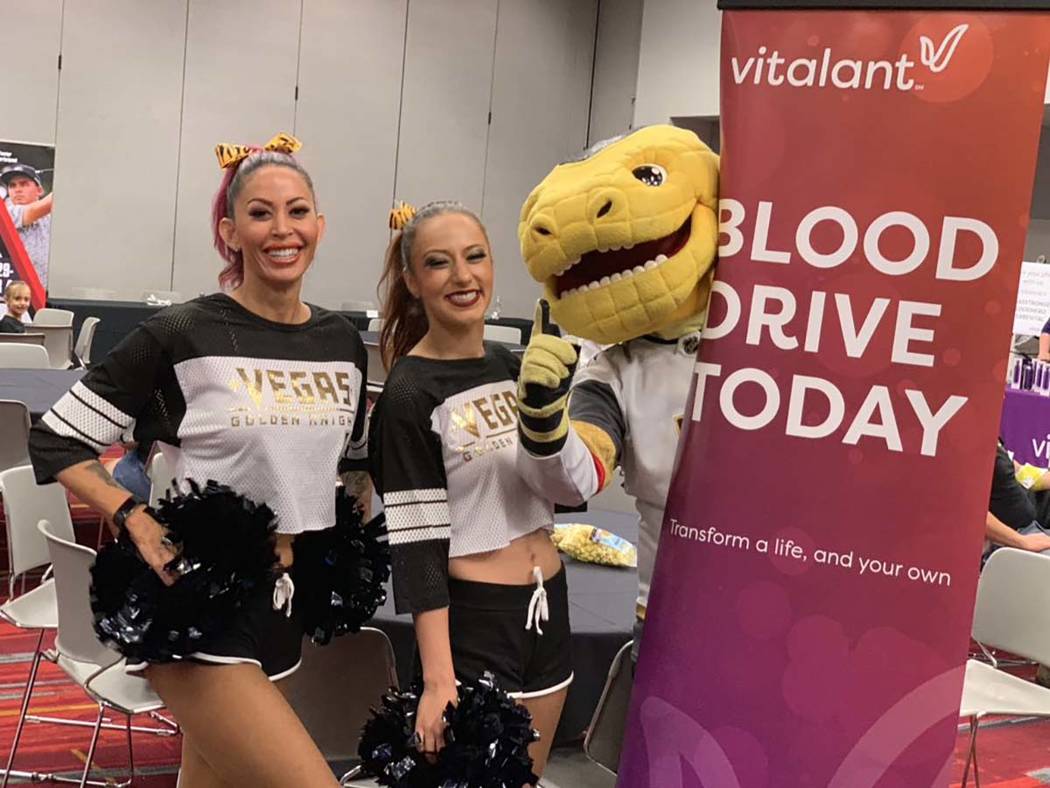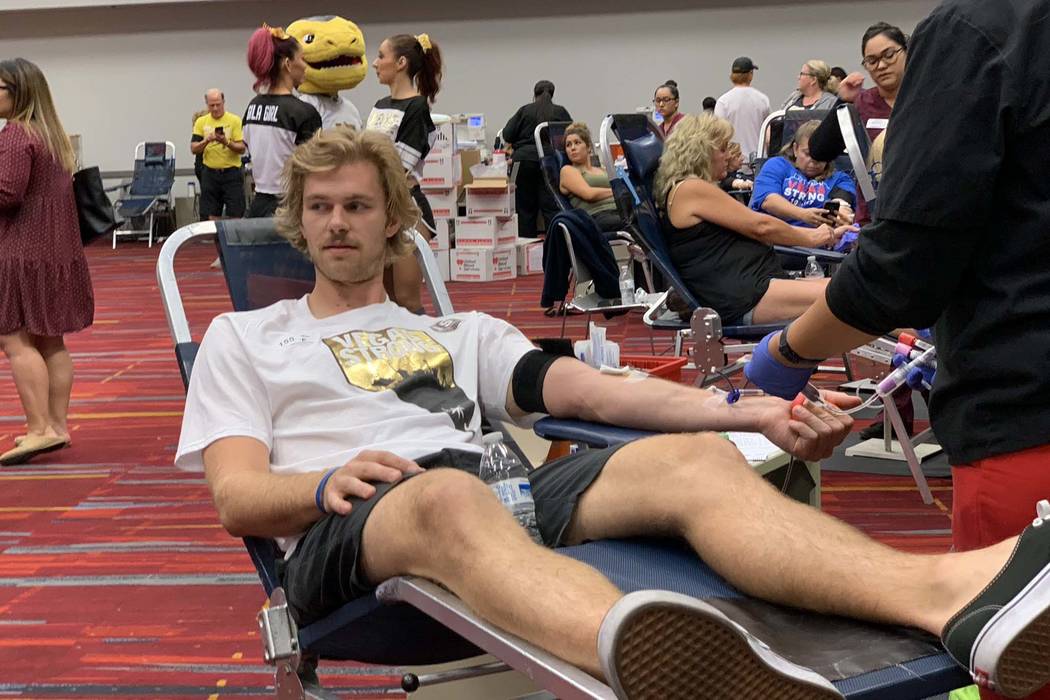 Erik Hill looked out at the overflow crowd filling the United Blood Services donation center in Las Vegas on Oct. 2, 2017, and figured it was only a matter of time before fire officials showed up.
"I'm really sorry, I'm just waiting for the fire marshal to show up and tell me we have too many people," Hill, regional director for Vitalant, formerly United Blood Services, remembers telling a couple of Las Vegas Metropolitan Police officers.
They responded with a hug and gave him the OK to keep doing his job, he said.
One year later, on the anniversary of the mass shooting at the Route 91 Harvest festival that killed 58 country music lovers, Vitalant workers from Nevada and Arizona gathered at the Las Vegas Convention Center on Paradise Road to do their jobs again.
The outpouring of plasma was not as great as it was last year, when 1,312 donated blood through the former United Blood Services office. But more than 270 people had visited the convention center to donate as of 3 p.m.. Appointment slots also were filled between 5 p.m. and 7 p.m., though walk-ins were still welcome.
One donor included Michael Zenzola, 31, of Las Vegas, who escaped the shooting with his pregnant girlfriend and a friend, physically unscathed but emotionally traumatized.
"I've been busy, but you think about it all the time," said Zenzola, whose son, Porter, is now nearing 6 months of age.
He took the day off work Monday to give blood, spend time with little Porter and cope with a rush of survivor's guilt.
"You kind of sit at home thinking, 'What can I do?'" Zenzola said. "Being here feels like doing something."
Mark Gavin, 47, of North Las Vegas, was at the blood drive as a first-time donor. He said he donated because he knew if he were in need, people would come to his rescue, too.
Deryk Engelland on why it's important to give blood today. #1October #VegasGoldenKnights #VegasStrong pic.twitter.com/PRHCdLjlYd

— Mat Luschek (@matluschek) October 1, 2018
"It's a day to remember how the community came together and brought out the best in everyone," he said. "Stay focused on the positive."
The blood drive was a point of light on a dark day of remembrance for those who, one year later, were grieving the loss of a loved one.
Mayra Velarde, 19, of Las Vegas, said she lost an aunt in the shooting. She shed a tear as she described how proud her aunt, who she declined to identify, would be to see her donating blood.
"It's one of the few things you can do actually, instead of reliving the grief," she said. "I would just recommend people to just come out and donate blood. Just take a few minutes out of your time."
U.S. Sen. Dean Heller and his wife, Lynne, donated blood, too. Players from the Vegas Golden Knights hockey team also planned to attend the blood drive later Monday.
#VegasStronger https://t.co/ZP8cFbhiw1

— Las Vegas RJ (@reviewjournal) October 1, 2018
Hill said Vitalant also has two blood donation vans outside University Medical Center.
At the blood drive, a table decorated with white ribbons sat beside a lattice wall. At 7:45 a.m., Jennifer Lakin, 42, of Pahrump, became the first blood donor to tie a ribbon to the portable ribbon wall, which Hill said Vitalant planned to donate to UMC after the drive.
"It's just to remember what we're doing and why we're focused on this," he said. "Take a moment for yourself to indicate why you were here."
Contact Jessie Bekker at jbekker@reviewjournal.com or 702-380-4563. Follow @jessiebekks on Twitter.